Da Freakshow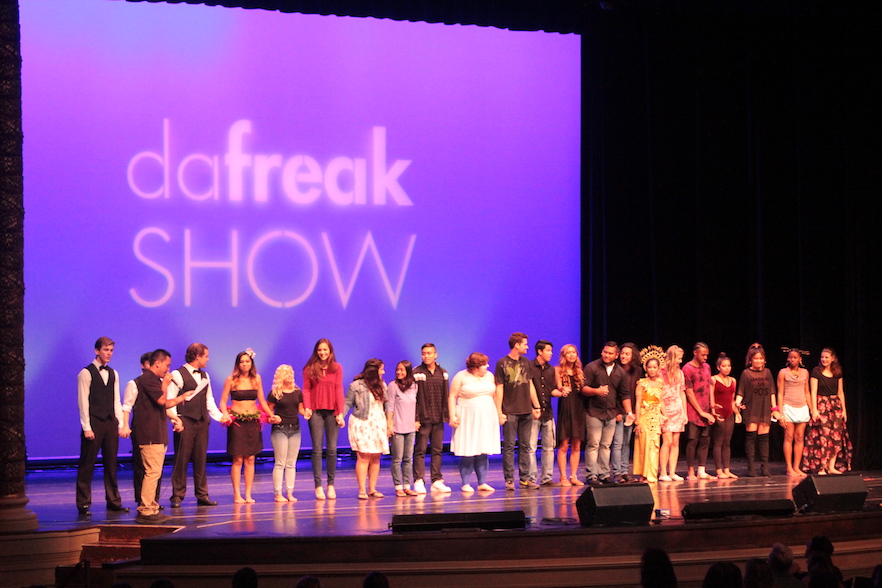 Da Freakshow is Hawai'i Pacific University's annual talent show where students have the opportunity to showcase their talents and skills to the HPU community. It is held each spring at the historic Hawai'i Theatre. This Campus Activities Board event is a celebration of HPU's spirit and Shark pride! 
Join us on March 19, 2019 at the historic Hawaii Theatre. Get ready for a variety of student talent from comedians, spoken word artists, musicians, rappers, and dancers.
TRANSPORTATION: After the show, transportation is provided from the Hawaii Theatre to the Hawaii Loa Campus for HPU students only.  Individuals must have a valid HPU ID.
THEATRE POLICIES
* All backpacks and large bags will need to be checked at the door (please plan for this extra time).
* No balloons or floral items are permitted in the Theatre (they can also be checked at the door).
* ABSOLUTELY NO FOOD OR DRINKS WILL BE PERMITTED IN THE THEATRE.
This event is sponsored by Student Life and Campus Activities Board. Funded by Student Activity Fee.