Da Freakshow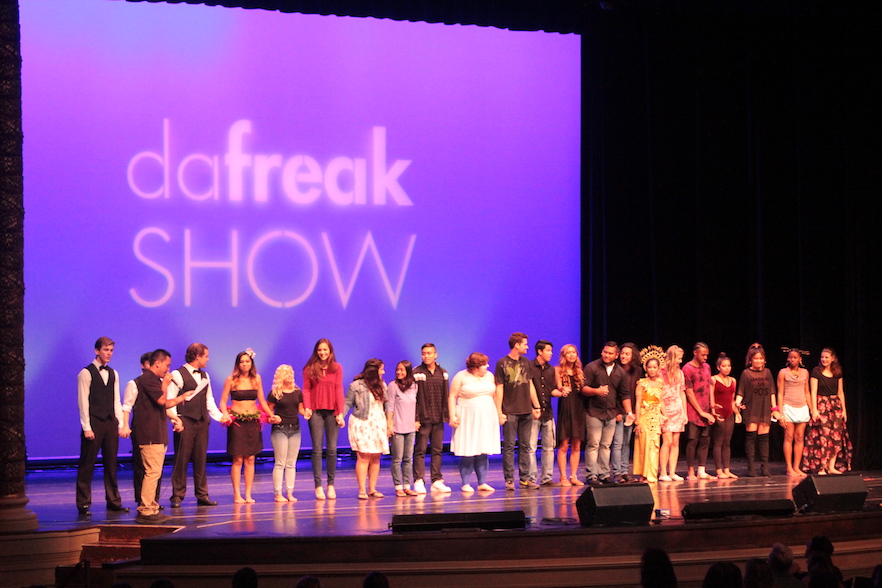 Da Freakshow is Hawai'i Pacific University's annual talent show where students have the opportunity to showcase their talents and skills to the HPU community. It is held each spring at the historic Hawai'i Theatre. Pre-show festivities gives students the chance to gather before the show for food and fun as they gear up to cheer on their fellow Sharks! This Campus Activities Board event is a celebration of HPU's spirit and Shark pride! 
Coming in Spring 2019! 
This event is sponsored by Student Life and Campus Activities Board. Funded by Student Activity Fee.