HPU Fin Week
Annual event filled with a variety of student activities!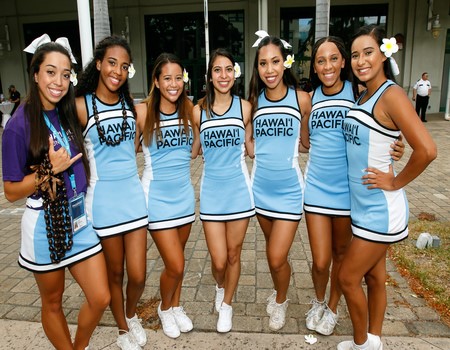 Collect the limited edition Spirit Week pin every year!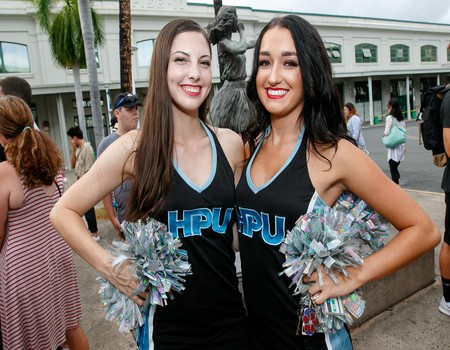 We've got spirit, yes we do, we've got spirit, how 'bout you?!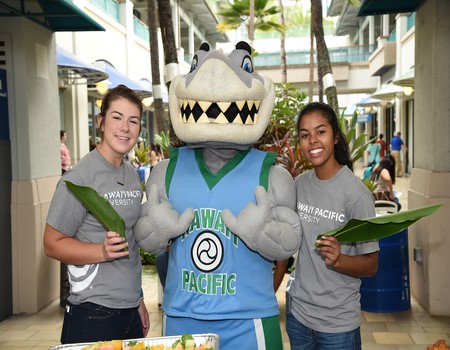 Ride the Wave! Go Sharks!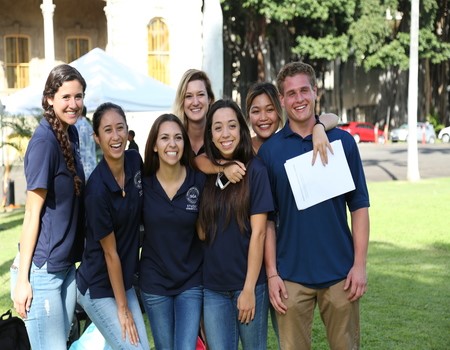 Theme dress up days, giveaways, and chances to win prizes all week!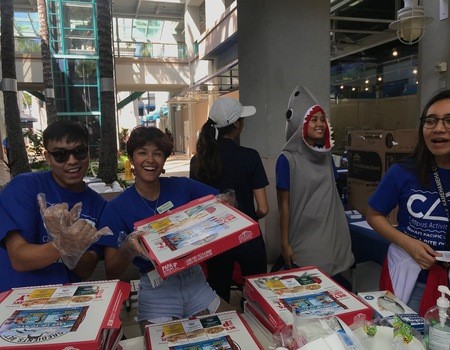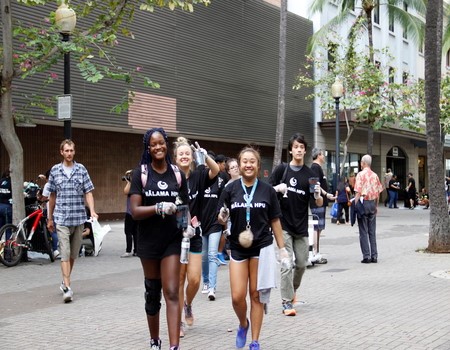 Show your Sharks Pride and participate in a variety of events and activities during HPU Fin Week (aka Spirit Week)! Show your spirit for our Shark student-athletes, be inspired by an HPU alumni and hear about their incredible journey after HPU, participate in the eSports tournament, and tune into the Shark Fest concert! Students have chances to win prizes throughout the week! Also, be sure to grab the LIMITED EDITION and COLLECTIBLE Fin Week pin (check your email for details)! Click here for photos from our last Shark Fest!
Fin Week Events
Senior Wall and 2020-2021 Student-Athletes
February 22-26, 8:00am-5:00pm daily
Stop by the Student Life office at ATM to check out our Student-Athlete Senior Wall featuring the Class of 2021 Sharks!
Pick up your COLLECTIBLE and LIMITED EDITION 2021 HPU Fin Week pin, while supplies last!
Pick up a light up shark headband too!
CAB Scavenger Hunt - Find CABbie Shark!
February 22-26
Follow CAB on IG @cabhpu for daily hints. If you find the elusive CABbie Shark (plushie), you keep it!
Shark Wars
Shark Wars 2021 is our third annual student competition during which teams will compete in different events including a Call of Duty: Warzone Tournament, Downtown Scavenger Hunt, and Virtual Trivia Night.

Prizes for the top three winning teams include a Polaroid camera, Sand Cloud towel and Yeti water bottle, and Bluetooth speaker.

Teams must have a minimum of 2, but no more than 5 members. Students may compete on multiple teams, however, students cannot compete on multiple teams during the same event.

For more detailed information and to register a team, please click on this link to complete the Shark Wars Registration Form by 5:00pm on February 19th. Questions? Email leadership@hpu.edu.
Take the Lead Seminar with guest alumna, Juliet Lighter, founder of Women Speaking Out (via Zoom)
Tuesday, February 23, 1:30-2:30pm
Listen to and be inspired by Juliet's amazing journey from the lowest point in her life and how she rose above it.
Clay Cafe
FUNdamentals Friday
Friday, February 26
Join us for our weekly FUN Friday event at ATM and learn how to make a reusable shopping bag from an old t-shirt! Supplies will be provided.
Pau Hana Friday: Shark Fest Edition
Friday, February 26, 7:00-8:00pm
Tune into a virtual concert featuring acclaimed artist The BGP! Presented by Campus Activities Board (HPU Staff, Faculty, and Alumni invited)!
Virtual Trivia Game Night
Saturday, February 27, 7:00-8:00pm
Join your HPU ohana (students, staff, faculty, and alumni invited) and test your trivia knowledge!
Prizes awarded to the top finishers!
Staff, faculty, and alumni click here to register. *Students who are NOT participating in Shark Wars may use this link to register.