Welcome Week
Many activities and events to attend!
Check the events calendar for a the complete Welcome Week schedule each semester!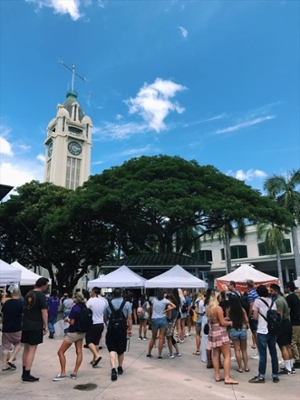 Pa'ina at the Pier
Every fall semester, Campus Activities Board presents a Welcome Back Concert at the Pier 9 Stage at ATM! Past artists include The Green, Common Kings, Kehlani, and Magic!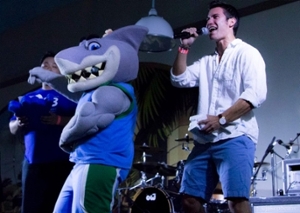 Something for Everyone!
New and fun events planned each semester! Don't miss out on this event that occurs twice a year!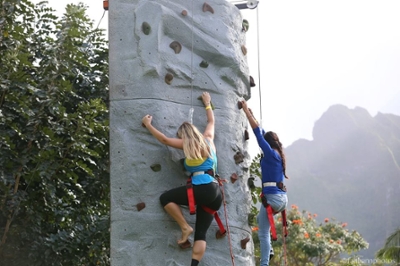 Welcome Week is a week-long celebration at the beginning of each semester. In partnership with various departments and offices across the university, the Office of Student Activities offers co-curricular and extra-curricular activities on the Downtown and Hawaii Loa Campuses. These events aim to welcome and inform students about various aspects of HPU. Please reference the HPU Events Calendar for specific program details during the first week of each semester.
Monday, August 27
11:30am Welcome Lunch – Grab your FREE lunch, meet new friends, and play a game of Connect 4 or Giant Jenga on the Front Lanai at HLC or the Atrium at Aloha Tower Marketplace. Current and valid student ID required, while supplies last.
Tuesday, August 28
4:30-6:30pm Ice Cream Float Bar at the CAB/SGA office at ATM – Join your Student Government Association and Campus Activities Board in their office at ATM for an ice cream float! Meet the student representatives of each organization and find out how they work for you! Learn more about the leadership opportunities available as well. Current and valid student ID required, while supplies last.
Wednesday, August 29
11:00am-1:00pm Jobs Table on Upper Fort Street Mall – Do you need a part-time job? Would you like the convenience of working on campus, or the reward in working for a local community service-based organization? Career Development will have a listing of on and off-campus jobs available through the Federal Work Study Program, including opportunities for international students.
5:30-6:30pm eSports Tournament in eSports Lounge at ATM - The HPU eSports Arena invites all students to HPU's Fortnite Tourney. Place top 5 in SOLO and receive a prize. Achieving a SOLO Victory Royale wins you a grand prize (while supplies last)! This tournament is FREE and includes food, drinks, and giveaways!
Thursday, August 30
2:00pm - 4:00pm Learning Commons Tailgate Party at ATM –  Get acquainted with the friendly HPU staff members that are rooting for your academic success!  Librarians, tutors, and IT techies will be on hand to answer questions and show you how to access free resources.     
Friday, August 31
2:30-5:30pm Barnes & Noble Bookstore Game Night at ATM – Come down to the bookstore for games, prizes, and refreshments!

6:00-10:00pm Pa'ina at the Pier at ATM – Presented by Campus Activities Board, this welcome (back) concert will feature an opening act and headliner. Previous artists included Kehlani, Magic, and Common Kings. Don't miss out on this annual event! Check your Pipeline email for more info and registration details.