Hawai'i Spotlight
Pali Lookout team celebrating the removal of invasive plants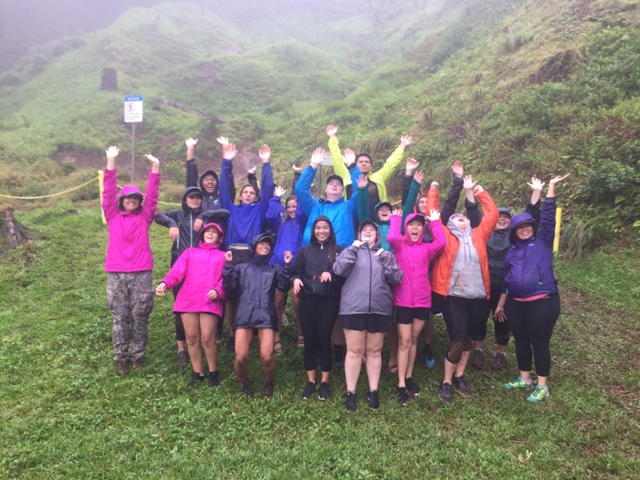 Assisting the Hawai'i Nature Center to clear a walkway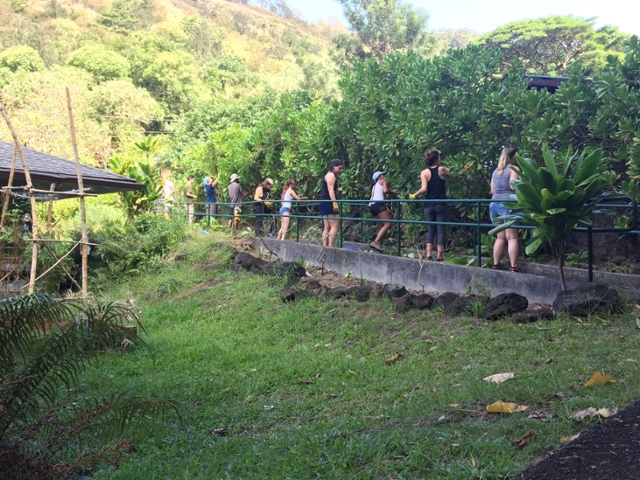 Student Leaders taking a break in the lo'i (taro field)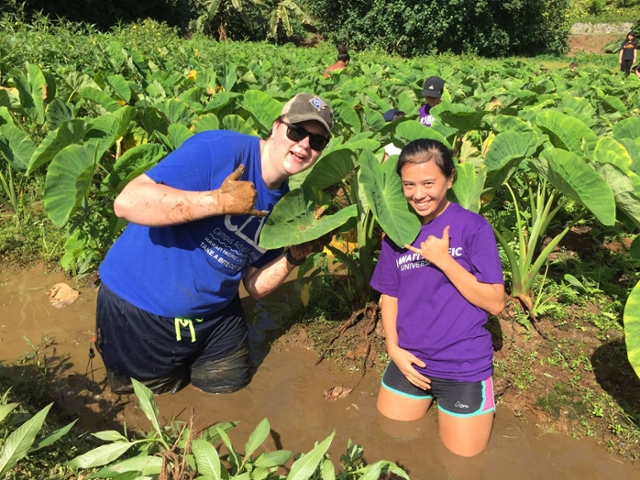 Overlooking Kamananui Valley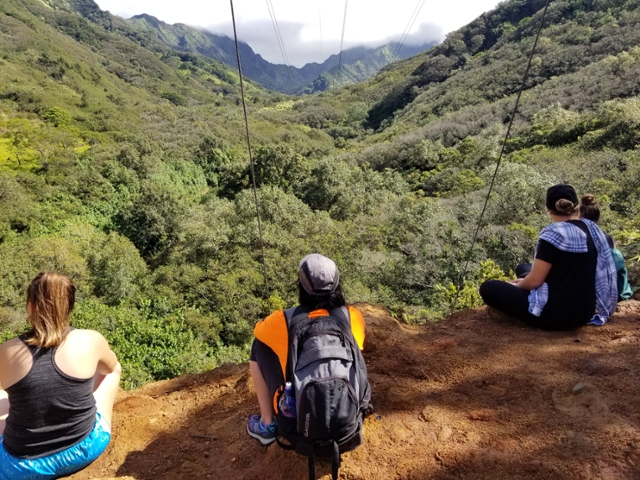 Students working to restore Ulupō Heiau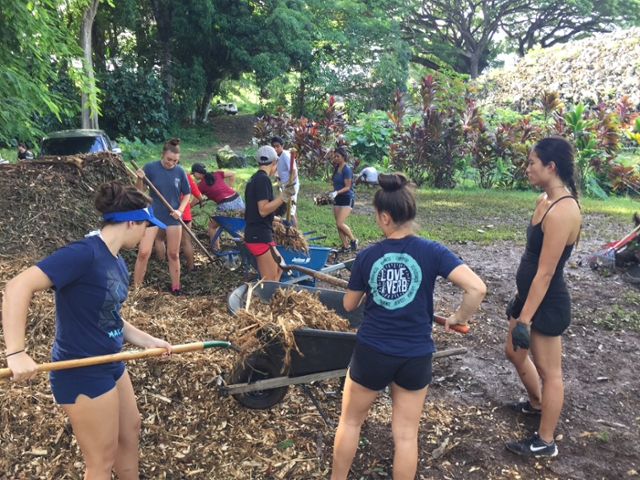 The Hawai'i Spotlight program provides opportunities for students to explore different parts of the island and learn about the Hawaiian culture and the community we live in. It focuses on the core values of the University: Aloha, Kuleana and Pono. Students will explore what each value means and identify ways to exemplify these values in their daily lives. These events are scheduled once per month.  
Spring 2020 EVENTS
Ulupō Heiau
Saturday, January 25, 2020, 8:30am-12:00pm
Tucked away in Kailua is Ulupō Heiau. This sacred site is one of the oldest heiau on O'ahu that in mele (song) and mo'olelo (story) only ambiguous references are given. It is so old that the construction is believed to be done by menehune (legendary race of small people who worked at night) in the 10th century. Join us to learn more about this unique location and help with the preservation of the area by removing invasive species, clearing debris, and working with native plants.    
KaniakapŪpŪ
CANCELED Saturday, March 21, 2020, 8:00am-1:00pm
Not far from Aloha Tower Marketplace, hidden in the tropical rainforest stands one of the most significant historical and cultural places for native Hawaiians, Kaniakapūpū. Kaniakapūpū, also known as King Kamehameha III's summer palace, hosted a luau (feast) celebrating Hawaiian Sovereignty Restoration Day or Lā Ho'iho'i Ea in 1847. Historians claim that over 10,000 people came to participate in the festivities. In recent times Kaniakapūpū has fell to attacks of vandalism. Join us to learn more about this unique location and help with the preservation of the area by removing invasive species and clearing debris.
Past Hawai'i Spotlight event include:
'Iolani Palace
 Students celebrate King Kalākaua birthday with a personalized guided tour from Dr. Douglas Askman and ceremony. 
Kūkaniloko
Kūkaniloko, otherwise known as the Birthing Stones, is a scared place for Native Hawaiians. It has seen ali'i (high-ranking) children born there and was used as a school for navigation and astronomy purposes.
Participants joined the Lenchanko 'Ohana (family) who have guarded and cared for the stones for over 45 years to plant native trees and clear debris in the surrounding area. 
Ala Mahamoe 
Participants learned more about Ala Mahamoe and how it was once abundant with Native Hawaiian vegetation, specifically how it was utilized by cultural practioners for lā'au lapa'au (Hawaiian herbal medicine). The day consisted of all participants getting dirty by helping to clear invasive plants spreading across the area and planted indigenousness tī and lama. The day ended with a scenic hike and talk story session on the work that was done. 
Medicine Walk in Kamananui Valley
Participants met with Roddy Kamawaelualani Kawehi Akau the kahu (guardian) of Kamananui Valley. As a cultural practitioner, Kahu Akau's knowledge of the mo'olelo (story), history and cultural sites of the valley is unparalleled and students heard firsthand about the legends of the valley. As a la'au lapa'au (healer/spiritual healer) Roddy shared his knowledge on the plants in Kamananui Valley and how he uses them in his practice.
Jam Sesh with Kekoa Kane
Kekoa Kane taught participants a mele Hawaiʻi (Hawaiian song). He also share mana'o (information) about Hawaiian music and its history.
Kekoa Kane is an award-winning Hawaiian falsetto singer and ukulele player. He has been performing since he was 4 years old, has won multiple competitions, and is the recipient of multiple Na Hoku Hanohano awards. As a member of the Mana Maoli Collective. Mana Maoli is the nonprofit that started Oahu's first charter school and continues to support 14 schools across the islands with its Mana Mele Project, which teaches students Academics, Business, and Culture (ABCs) though music and multimedia, via yearlong classes, short to long term mentorship on and off campus, and a solar mobile studio. Kekoa is not only exceptionally talented; he is also a strong supporter of spreading the message of Hawaiian music.