Hospitality and Tourism Management
Few places of the world are better suited to study Hospitality and Tourism Management than in Hawai`i, one of the world's greatest tourist destinations. Students will have the opportunity to experience a living laboratory of tourism management; with over 8 million tourists visiting per year, tourism is the heart of Hawai`i's economy. Through internships and partnership projects with major hotels and travel providers, plus one of the most diverse cultural student and faculty populations, affiliations with major global associations and professional travel clubs, HTM students are often already connected to their first career position when they graduate.
The Hospitality and Tourism Management concentration will expose students to all aspects of hospitality and tourism from a management focus. The courses combine theory and practice with opportunities for project-based learning, group projects, and field experiences to prepare students to be professional-ready global leaders in the field of hospitality & tourism. 600 hours of work experience in the hospitality-related field is required.
Student Receives Industry Scholarship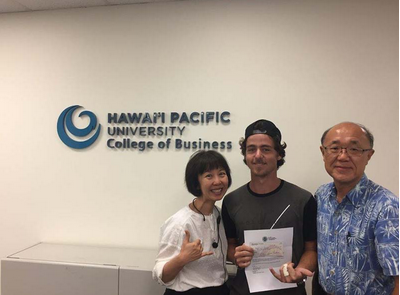 Senior Hospitality and Tourism Management major Adrian Boix is the recipient of a Club Managers Association of America Scholarship. Read More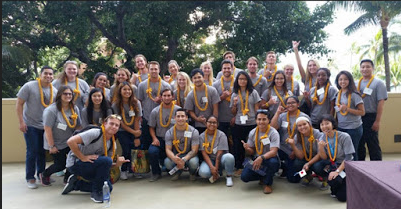 Hospitality & Tourism Management (HTM) students plan and mentor for industry event
The students of Assistant Professor Wendy Lam, Ph.D., in HTM 3220/6220 Special Events Management worked with the nonprofit ClimbHI to be the event planner of its 2016 O'ahu Leadership, Exploration and Inspiration (LEI) Career Fair held in April. LEI is a Hawai'i Tourism Authority sponsored workforce development project created by ClimbHI to inspire Hawai'i's youth to select careers in the visitor industry. 
Additionally, Lam's BUS 1000 students volunteered at the career fair as mentors for local high school students. 
Read more about HPU's HTM students engaging in community activities here