College of Business
Creating and Connecting Tomorrow's Global Leaders



The College of Business is comprised of the Department of Finance Economics and Information Systems, and the Department of Management and Marketing. We are committed to maximizing our location in Honolulu's global crossroads through partnerships, real-world projects, faculty with strong professional and academic backgrounds, and a student population that is one of the most diverse in any university, representing more than 100 countries and cultures.
Nearly 50 years of connecting students to the theories, concepts, processes, and models of global business have given the HPU College of Business a unique place in the world of international commerce. Ranked by U.S. News and World Report among the top tier of business schools, HPU's College of Business offers students a one-of-a-kind learning opportunity on the path to global leadership. HPU business alumni are leaders in finance, marketing, technology, international business, among other disciplines. They represent the Big Four, Fortune 500 companies, entrepreneurial biotechnology firms, among many, many others.
MESSAGE FROM THE DEAN
The HPU College of Business has been dedicated to giving students a dynamic start or a step forward in their careers. Our commitment is to combine cutting edge business information with real-world experiences to prepare and enhance profession-ready global leaders. The College of Business has been recognized with national distinguished honors thanks to the efforts of our faculty, staff, and alumni. HPU has been ranked #1 in the nation for diversity and the College of Business has been nationally ranked top 18th among the best online MBA programs in International Business.
Ours is a challenging and exhilarating environment. We prepare our graduates to be more than good students. They are prepared for what Fast Company magazine calls "generation flux," where the rules change daily, where creativity and innovation are a must, and where the ability to think globally and strategically are expected. We want our graduates to be prepared to step immediately into a productive, forward-moving work role.
Our alums mentor and connect. Our business partners in the surrounding Honolulu business community work with our students in projects and assignments. And the unique diversity of our campus is stimulating and insightful. Both the student population and educators come from Japan, Mainland China, Vietnam and other points east to the far reaches of Saudi Arabia and other Middle Eastern locales, South America and Europe.
We invite you to think, connect and get profession-ready. Our admissions personnel and our faculty are ready to help.

William Rhey, Ph.D., Dean
College of Business
College of Business Students complete project Management Certification exam prep Course
Four HPU College of Business students: Nam Nguyen, Kelsey Hass, Talia Abraham, and Aleksander Kjaerstad (MBA '18), received Certified Associate in Project Management (CAPM) Institute exam preparation certificates, completing 24-hours of classroom work on March 3. Larry Rowland Ed.D., PMP, associate professor of information systems and the college relations director for the Project Management Institute Honolulu Chapter, conducted the course with assistance from Abraham.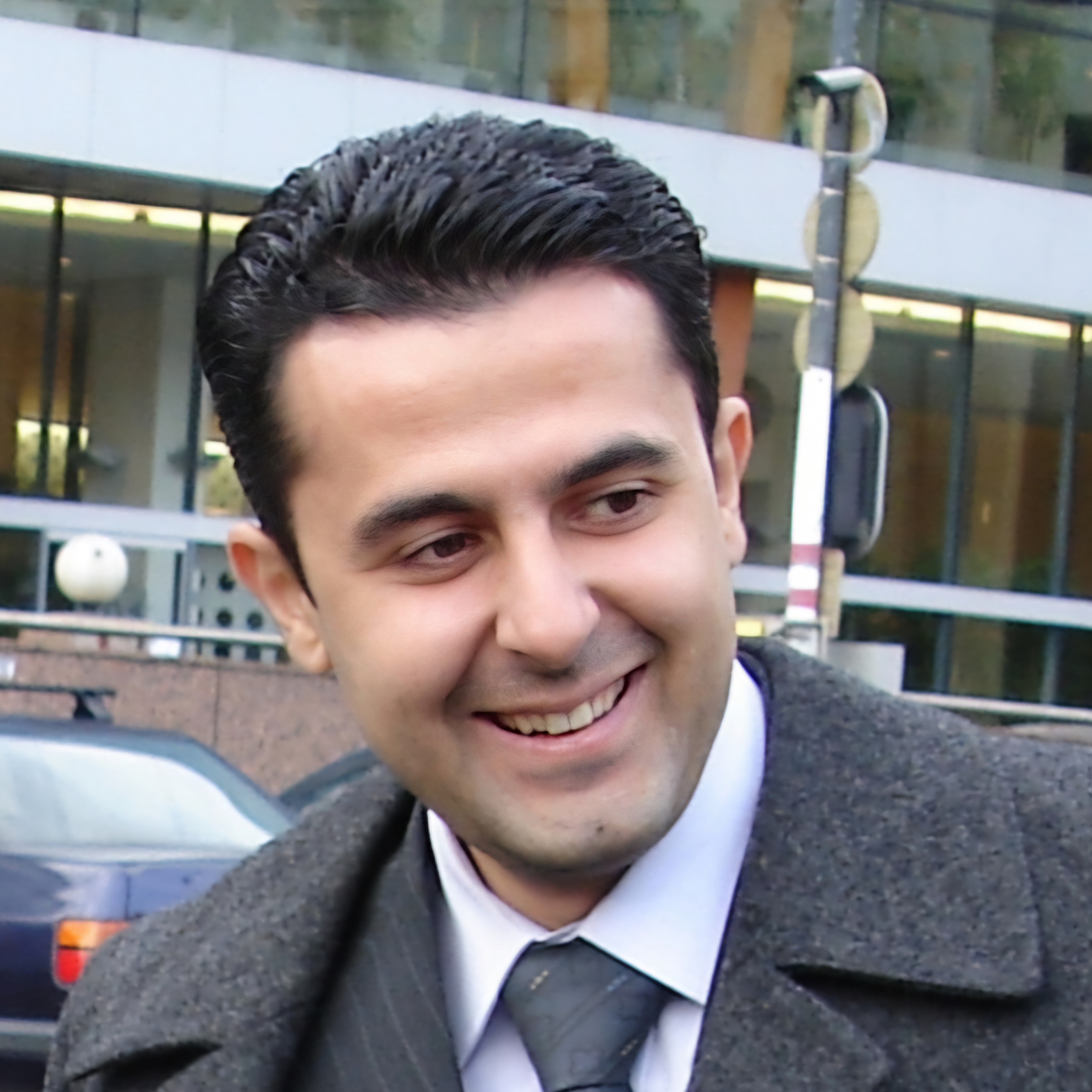 Hassna Invited to Speak on 'Big Data' at Hawai'i Summit
Assistant Professor of Information Systems Ghazwan Hassna, Ph.D., was invited as a featured speaker to give a talk entitled "Big Data, The Oil of the New Digital Economy" at the 3rd Annual Data Governance Interest Group – Hawaii Summit. Hassna demonstrated the growth of Big Data and Analytics, becoming the most important resource to create business value, change the competition landscape, and shape the new digital economy.  Read More.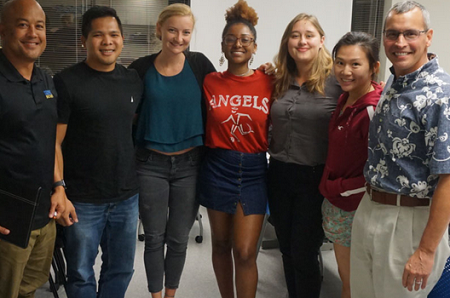 COB Learning Partnership with Young Brothers
HPU students joined the leadership team from Young Brothers, LLC, to kick off a project-based learning partnership between the two organizations. Young Brothers presented five project scopes to undergraduate students in the HPU Business Administration program to help enhance the business and give students real-world career experience. The projects will run from January through April 2019.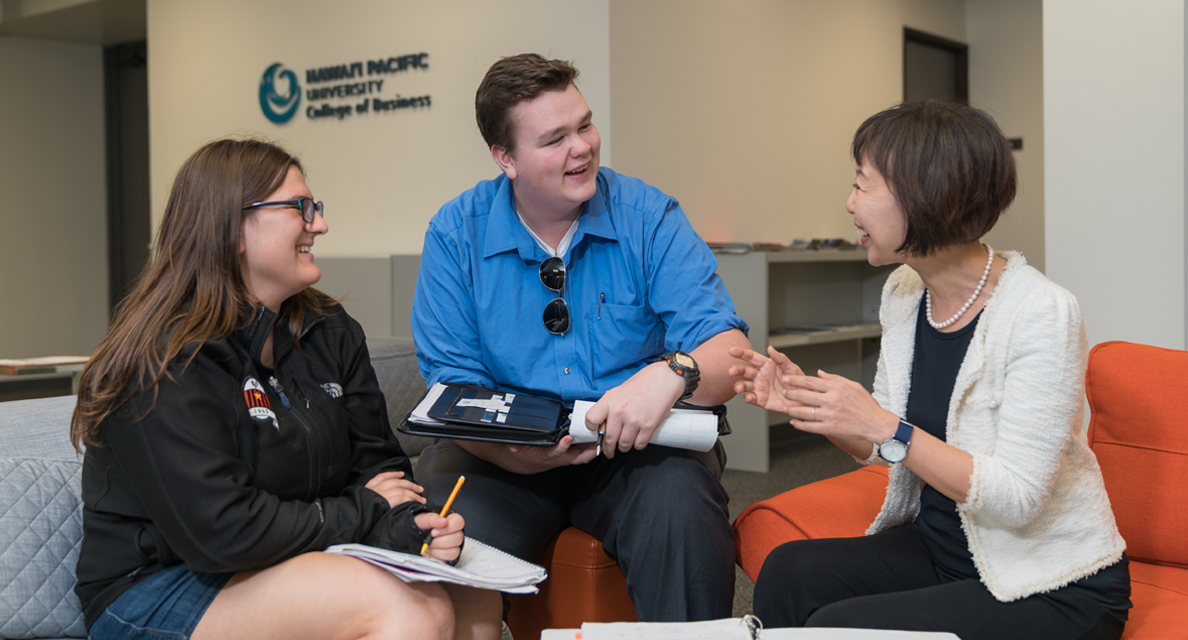 Project Based Learning
A central component of the College of Business strategic plan is to provide project-based learning opportunities to students. Associate Professor of Hospitality & Tourism Management Wendy Lam, Ph.D., embraces the benefits of project-based learning. Through Lam's Special Events Management undergraduate course, HTM 3220, students worked with the nonprofit ClimbHI as the event planner of its April 2018 O'ahu Leadership, Exploration and Inspiration Career Fair. The objective of the event is to inspire Hawaii'i's youth to select careers in the visitor industry.
"The career fair was attended by over 600 high school students and 66 businesses. My students did above and beyond what is required from the class and made a positive difference in our community."
The HPU students focused on theory learned in the classroom and the practice of management skills. They developed a comprehensive event plan and followed a systematic method of planning, organizing, monitoring, adjusting, and evaluating activities to achieve the objectives of the event.  
Programs of Study
Undergraduate Degree Programs:
Professional Development Courses
The College of Business at Hawai'i Pacific University is excited to introduce an extensive array of courses, offered in Spring 2019 and Summer 2019, to meet continuing education and professional development goals. The courses below can be completed independently or as a part of a certificate (if applicable) or degree program. These courses are helpful to working adults who would like to expand their education without pursuing an advanced degree, degree-seeking students who would like to compliment their area of study, and individuals who have obtained a graduate degree and wish to return for additional professional development. For more information, please click the link below:

GMAT Fee Waiver
Hawaii Pacific University's graduate business programs participate in the Graduate Management Admission Council's GMAT Fee Waiver Program.  The Program is intended to help economically disadvantaged students access graduate business education. If approved, the student will receive a fee waiver that can be used for one test administration (valued at $250). The number of waivers available is very limited and will be awarded on a first-come, first-served basis. Students are not eligible for multiple fee waiver awards.     
Students must have applied for admission to a HPU College of Business graduate program, have paid the application fee, and have official transcripts on file with Hawaii Pacific University to be considered for a GMAT fee waiver award. If interested please contact Jasmine Kauhane at jkauhane@hpu.edu.