Student Success Stories
We are extremely proud of our Pre-Health Students!
Here is just a snapshot of what a few recent grads are now doing...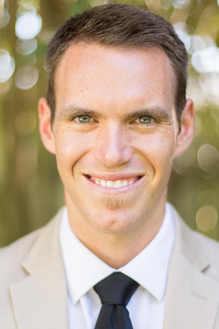 Bryce Becker
Santa Cruz, CA
Post-HPU: Samuel Merrit University,
Oakland, CA
Career Goal: Physician Assistant
Why you chose HPU: 
The main reason I chose HPU was location. It doesn't get any better than living in Hawai'i. I love the ocean, beaches, turtles, weather, and the people here. The availability of the faculty at HPU is amazing and I think that is largely due to the smaller class sizes. The best part of the small classes is that you really get a chance to get close with all of your classmates. It doesn't take long before you know most everyone who is following the same degree path as you.
How HPU helped you get to Medical / Health Professional School: 
HPU provided me with the means of fulfilling all of the pre-requisites I needed for PA school in a relatively streamlined manor. Many of my friends have benefited from mock interviews, application assistance, and committee letters of recommendation.
Favorite memory of HPU:
My favorite memories at HPU were hanging out on the front Lanai at the Hawai'i Loa Campus with friends while cramming for a test, doing homework, or just hanging out.
---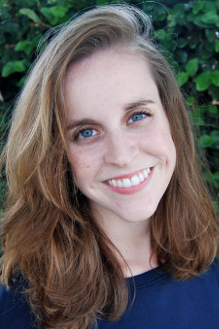 Hally Chaffin
Kailua, Hawaii
Post-HPU: Creighton School of Medicine
Career Goal: Physician
Why you chose HPU: 
HPU offers a great post-baccalaureate program for non-science majors like myself and the professors are very approachable.
How HPU helped you get to Medical / Health Professional School: 
All of my professors were very knowledgeable and helpful and they made some very difficult subjects bearable (Thanks for making O-Chem possible, Dr. Horgen and Dr. Berger!). I took almost all of my science courses at HPU which gave me a strong foundation to do well on the MCAT. Also, applying to medical school is kind of overwhelming, especially if you're trying to figure out all of the requirements and timeline by yourself. Dr. Bachlet made it much easier to navigate all of the steps of applying, and the practice interview really helped me figure out what I needed to work on.
Favorite memory of HPU:
I loved Dr. Jones' microbiology lecture and lab. We had a lot of fun growing cultures and trying to identify our unknowns. We also had a lot of fun in Dr. Berger's O-Chem lab. I made some good friends commiserating over broken glassware and negative yields, and Dr. Berger made a difficult lab really enjoyable.
---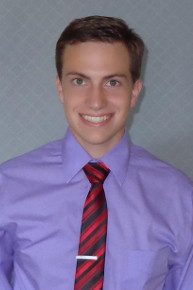 Simon Ellerbusch
Chisago City, MN
Post-HPU: Touro University Nevada College of Osteopathic Medicine in Henderson, NV
Career Goal: Physician
Why you chose HPU: 
I chose HPU because I wanted something different. Attending HPU gave me educational and life opportunities I would have never gotten back in Minnesota.
How HPU helped you get to Medical / Health Professional School: 
HPU provided my with a strong foundational scientific education that will serve me well during medical school and beyond. Furthermore, I could tell that my professors and advisors really wanted me to succeed. Even after I had finished classes there, they were still willing to give me advice, and even held a mock interview for me when I started applying to schools.
Favorite memory of HPU:
One of the coolest things I ever got to do at HPU was to participate in a real whale necropsy as a part of the (Marine Mammal) Stranding Team.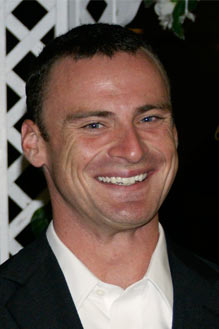 Eric Farmer
Mountain View, CA
Post-HPU: Northwestern Feinberg School of Medicine
Career Goal:Rural Family Physician
Why you chose HPU: 
I was attracted by the personal attention the school guaranteed and the pictures of palm trees on the windward campus. I was truly fortunate to have been accepted to a school that made such a huge impact on my life.
How HPU helped you get to Medical / Health Professional School: 
HPU allowed me to really form relationships with my professors. In the classroom, this put me more at ease to ask questions, and to attend office hours after class since all our professors were truly dedicated to teaching the material, no matter how long it took. On a professional level, I was allowed to volunteer in a chemistry lab, eventually performing graduate level work, to assess a career in chemistry. At the same time, faculty encouraged me to continue volunteering at a local Emergency Room to assess a career in medicine – after making the decision to pursue medicine the entire chemistry faculty supported my decision, while allowing me to continue volunteering in the lab.
Favorite memory of HPU:
There were always different ways to spend time with your friends on the island, it's impossible to pick just one. Running into professors and genuinely enjoying their company while hiking, at local restaurants, or while paddling out for a surf, is something that you might be hard pressed to find off the island. Meeting up with friends to go for a weekly sailing race out of the Kaneohe Yacht Club. Most of all, knowing that at any given time you could explore on the island and enjoy being in nature.
---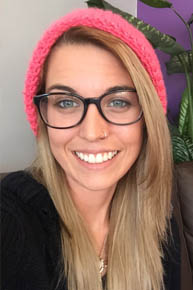 Casey Hall
Philadelphia, PA
Post-HPU: Studying Naturopathic Medicine at National College of Natural Medicine, Portland, OR
Career Goal: Naturopathic Physician
Why you chose HPU: 
I chose HPU because of the people! The diversity of the student body allowed me to meet people from all over the country and across the globe. These types of interactions taught me things I would have never learned in the classroom alone.
How HPU helped you get to Medical / Health Professional School: 
The faculty within the natural sciences department all played a huge role. They were encouraging, intelligent, and willing to help me every step of the way! My peers also helped me to achieve my goals. Whether it was getting together after class for a study group, or the aid of a good lab partner, I could always count on my classmates to offer a helping hand.
Favorite memory of HPU:
My favorite memory from HPU has to be volunteering in lab 102D. I loved that I was able to work hands-on with a real research project. Every shift I was learning something new! It was very interesting, and equally exciting.
---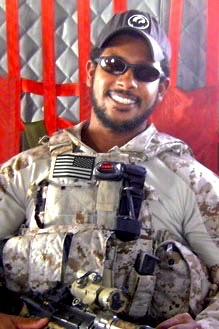 Kiel Von Khan
Trinidad & Tobago
Post-HPU: Uniformed Services University of the Health Sciences
Career Goal: Physician
Why you chose HPU: 
As a non-traditional student, HPU offered courses suitable to hte demanding schedule of a military member. I also knew that this university had a reputation for providing quality education. The prefessors were easily accessible, friendly, and experts in their own fields of study. I preferred the smaller class sizes which made the environment more conductive to learning and made for a more enjoyable exprience day in and day out.
How HPU helped you get to Medical / Health Professional School: 
The pre-health advisors are an amazing group of professionals who take a personal interst in seeing thier candidates achieve their goals. With their help and guiadance preparing my package and letters of recommendation, I was able to gain acceptance into the schools of my choice. They have my sincerest gratitude for paving the way for my future in medicine and are without a doubt some of the best advisors a candidate can have.
Favorite memory of HPU:
My favorite memory is going to school in paradise with like-minded hard working students. Everyone there was also very friendly and supportive. As a member of the miltary we treat our coworkers as our brothers. I was looking fo that type of atmosphere in a university. Fortunately, I chose HPU, where the classmates become friends and the teachers become confidants.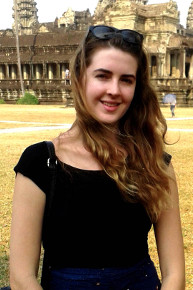 Caroline Ritson
Honolulu, Hawaii
Post-HPU: John A Burns School of Medicine
Career Goal: Physician
Why you chose HPU: 
I was drawn to the small class sizes and strong reputation of HPU's natural sciences department.  In addition, HPU offered a post-baccalaureate pre-health program that was ideally suited to my educational goals.
How HPU helped you get to Medical / Health Professional School: 
The post-baccalaureate pre-health certificate program gave me the flexibility to take required courses for medical school while working part-time in the healthcare field.  I connected with other students who shared my career interests and benefited from strong pre-health counseling at HPU.  My experiences at HPU and outside of the classroom helped confirm my commitment to pursue a career in medicine.
Favorite memory of HPU:
Completing the "Unknowns Project" for Organic Chemistry II Lab was most memorable.  I loved working as a detective to discover the identity of various unknown compounds using advanced technology such as NMR spectroscopy and other fascinating chemical reactions.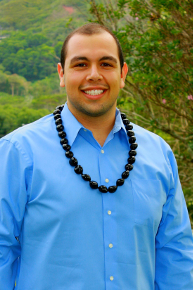 Bryan Medina
Colorado (2016)
Post-HPU: St. George's University, True Blue, Grenada
Career Goal: Medical Doctor
Why you chose HPU: 
I wanted an affordable private school that had small classroom sizes and plenty of diversity within the student body. HPU was that school and it was a great choice!
How HPU helped you get to Medical / Health Professional School: 
HPU helped me get into Medical school because I was able to build lasting relationships with my faculty and the school staff which allowed me to excel in and out of the classroom and become a well-rounded applicant for Medical school.
Favorite memory of HPU:
Working as a student assistant to CNCS! I was able to assist students and see my professors outside the classroom and collaborate with the college staff to produce great projects and learn career skills.
---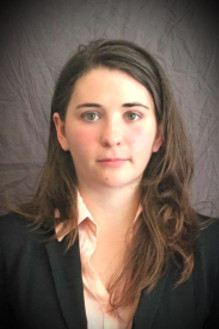 Kristin Wiley
Honolulu, HI
Post-HPU: Liberty University School of Osteopathic Medicine Class of 2021
Career Goal: Osteopathic Medicine
Why you chose HPU: 
Convenient location with a very supportive science campus
How HPU helped you get to Medical / Health Professional School: 
Dr. Bachlet helped mentor me, and the Pre-Health Committee gave me great feedback for succeeding in interviews.
Favorite memory of HPU:
The discussions in Dr. Bachlet's Pre-Health Ethics class.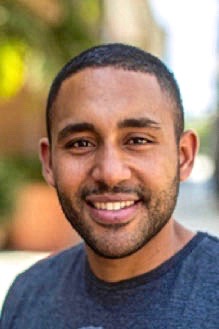 Bobby Ortiz
Mission Viejo, CA
Post-HPU: University College Dublin
Orthopedic Veterinary Surgeon
Why you chose HPU: 
My passion to study biology was also driven by my fascination for marine biology, and what better place to study that than in Hawaii? After looking into the schools that my be available to me it became very clear that HPU was a challenging and thorough program that would allow me to focus on marine biology that could set me up for success in veterinary school.
How HPU helped you get to Vet School: 
HPU provided a intense and rewarding degree in biological sciences. I believe that the courses allowed me to focus on the foundations of science while also supplying me with the opportunity to relate all of my education to animal biology. HPU also fostered a sense of mentorship between professors and students that I have found to be so valuable entering into a medical degree.
Favorite memory of HPU:
My favorite memory was during my time as an intern working at the Oceanic Institutes aquaculture facility. I gained so much experience in tropical saltwater fish breeding while working closely with researchers on special projects. I was also supported to bring my own ideas and past experience to the table to help tackle issues or provide new perspectives. Working at OI was a truly rewarding experience that only continued to prove that HPU was the best decision for me to pursue a career in animal health.
---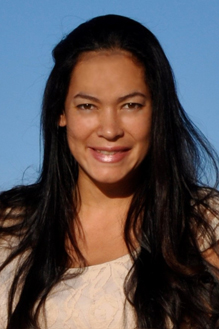 Nora (Matutino) Phillips
Honolulu, HI
Post-HPU: University of Hawaii, Manoa
Career Goal: Family Nurse Practitioner (FNP), Doctorate of Nursing Practice (DNP)
Why you chose HPU: 
Studying at HPU afforded a great educational experience and enabled me to make important connections in Hawaii where I would want to live and practice. I am absolutely satisfied with my choice to stay home and attend HPU.
How HPU helped you get to Medical / Health Professional School: 
HPU taught me the value of hard work and dedication through the instructors and mentors who are passionate about what they are doing and teaching. Further, I am still receiving support and encouragement from the Pre-Health Professions Program including exceptional help from Dr. Bachlet and Dr. Berger.
Favorite memory of HPU:
I have so many! But I value the close relationships that I gained while working in the natural sciences lab with Dr. Horgen and all the goofy things we did as we studied to help us remember test content. I also remember Dr. Borofsky's interesting lectures and real-life lessons he conveyed to me along the way not just as a professor, but as a coach and mentor. Thank you HPU for everything you have taught and given to me.
---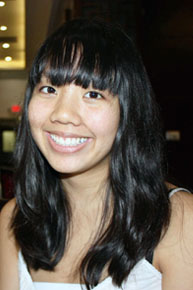 Kimberly Leong
Honolulu, HI
Post-HPU: Creighton University College of Pharmacy, Omaha, NE
Career Goal: Pharmacist
Why you chose HPU: 
HPU has small class sizes and many experienced professors. Also, they have many international students.
How HPU helped you get to Medical / Health Professional School: 
HPU academic advisors worked with me to plan my courses so that they transferred to the schools I applied to. Dr. Allison Bachlet, the pre-health specialist, helped me out the most by working with me from planning my letters of recommendation to taking my PCAT to sending in my applications and more. My professors were also very helpful and accommodating when I had to leave for interviews. Everyone at HPU just wants to help you reach your goals.
Favorite memory of HPU:
My favorite memory at HPU was Da Freakshow during my senior year (2014). A bunch of my friends and I all went together and we had so much fun cheering on all the participants. They also had a magician (Joseph Tran) come by and his act had us all laughing so much. It was so much fun!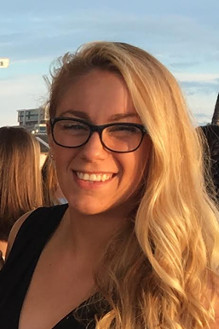 Alexandria Vincent
Honolulu, HI
Post-HPU: Studying Biology and Human health Science at HPU, working as a cheerleading and tumbling coach. Starting chiropractic school at SCU in September 2017.
Career Goal: Chiropractor
Why you chose HPU: 
I chose HPU for not only the beautiful Hawaiian location, but also for the university's diversity, and biology programs.
How HPU helped you get to Medical / Health Professional School: 
HPU gave me a solid base in biology education that helped me get into SCU's DC program. I would not have gotten to where I am today without the support of the entire CNCS program, particularly the support of Dr. Allison Bachlet and Dr. James Lawrence, or without the support of my coaches and teammates.
Favorite memory of HPU:
My favorite memory of Hawaii Pacific University comes from my freshman year, when the acrobatics and tumbling team beat the number one team in the nation, the University of Oregon. That feeling of accomplishment and pride can only be rivaled by the feeling of graduating and moving on to the next step in my education.