Academic and Professional
Registered Student Organizations (RSOs)
Our mission is to provide any individual(s) who is interested about the accounting profession, the opportunities to obtain updated information regarding the CPA exam, accounting firms, and/or changes within the accounting community. The Accounting Club sends out email notification about potential meetings, office, tours, professional interacttons, presentation, and/or job/internship opportunities.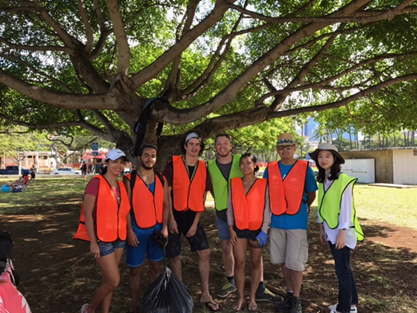 For more information please email: accountingclub.hpu@my.hpu.edu
Akamai is an official college chapter of the American Advertising Federation. Its functions range from a social organization to meet students to gaining professional contacts in the advertising industry. Akamai also produces HPU's official entry into the National Student Advertising Competition (NSAC), an annual contest among more than 150 colleges and universities. Through this club students can better understand the functions and values of advertising, develop their individual skills, learn about job openings and scholarships, and keep up with industry trends. Members will also produce content for the HPU campus.
For more information, please email: akamai.hpu@my.hpu.edu
Our mission is to encourage chemistry related careers to students at HPU by providing networking opportunities with the Hawaii ACS chapter. The national ACS organization promotes the advancement of chemistry to improve quality of life, increase the chemistry industry as a whole, and to further benefit those in chemistry careers. As a club, we strive to follow a purpose of encouraging careers in STEM in the community.
The Cinema and Media Club (CMC) mission is to provide students resources and unique opportunities to learn, demonstrate, and exhibit Cinematic and Media Arts. Goals : Our primary goal is to make students more prepared to begin professional careers in the Media industry. As part of this goal we host opportunities for all HPU students to meet and talk with industry professionals. CMC's major event is the First Look Mixed Media Festival. At the end of both the Fall and Spring semesters students exhibit their original films, animation, and graphic arts for the community. Additionally, it is our intention to request funding through grants to enhance our current Media equipment.
For more information, please email: cmmc.hpu@my.hpu.edu
The Computer Club at HPU will benefit the community by showing the abilities of HPU students through the creation of projects. Currently we are both teaching and learning revolutionary marketable skills such as development, deployment, visioning, and marketing. Through the multitude of activities sponsored by us throughout the year, we will also learn and use 3D art and printing, machining, create iOS/Android apps, and more!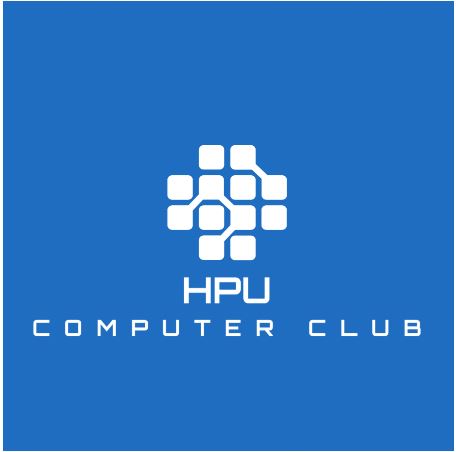 For more information, please email computerclub.hpu@my.hpu.edu.
HPEC is a club for encouraging and supporting driven business minded students in their entrepreneurial endeavors. We are group of likeminded people with diverse interests.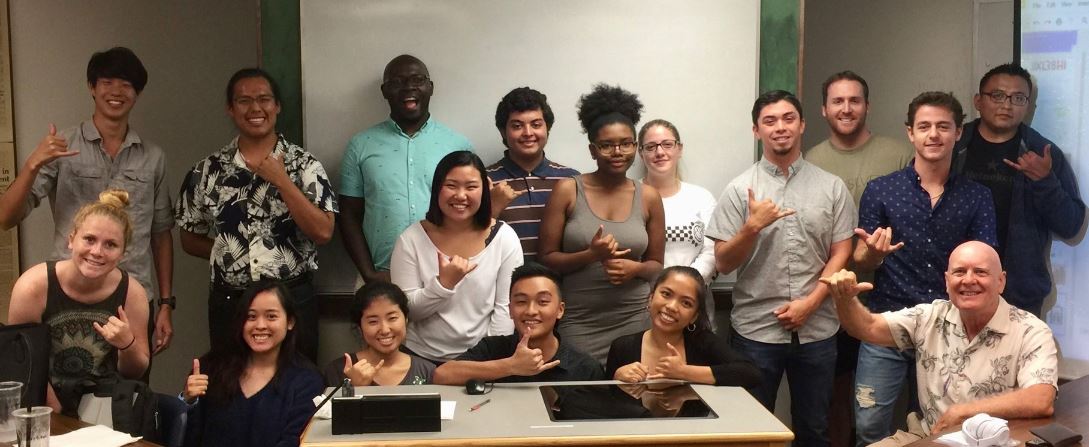 For more information, please email: hpec.hpu@my.hpu.edu
History Club educates and inspires students on important topics within history. We focus mostly on Hawaiian history which benefits students by allowing them to learn and respect the place in which they are living.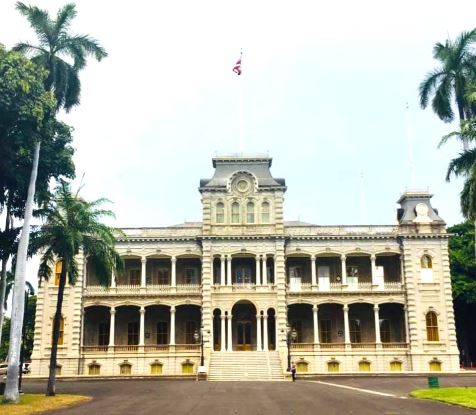 For more information, please email: history.hpu.edu
The Marine Science Club is an academic organization that promotes Marine Biology as a professional field within both the HPU community and locally. Our mission is to provide students with opportunities to volunteer within the community, learn about possible future careers, develop important knowledge about marine science, and continue to cultivate a passion for healthy oceans.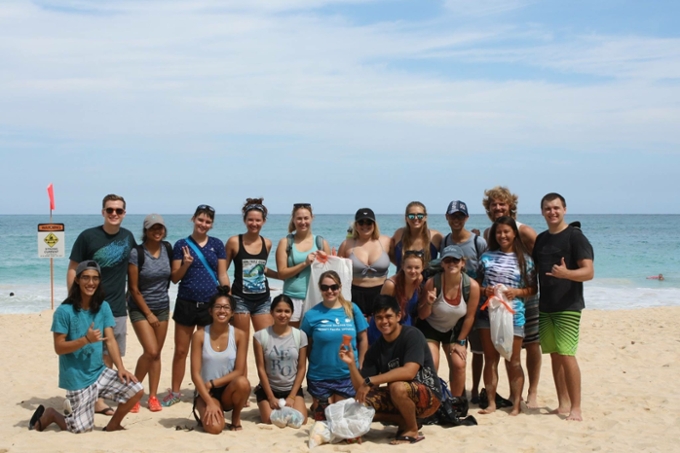 Fore more information, please email: msc.hpu@my.hpu.edu
The mission of HPU Social Work club is to bring a multi-ethnic community together through civic engagement while empowering one another in promoting sustainable solutions for Hawaii and HPU.
For more information, please email: socialworkclub.hpu@my.hpu.edu
The Public Health Club will work to spread awareness, knowledge, and enthusiasm about healthy living in the community. Our club plans to participate in employer networking, allowing our members to acquaint themselves with several employers around the island, and better familiarize themselves with qualities, skills, and experience necessary to be viable applicants for a job after graduating.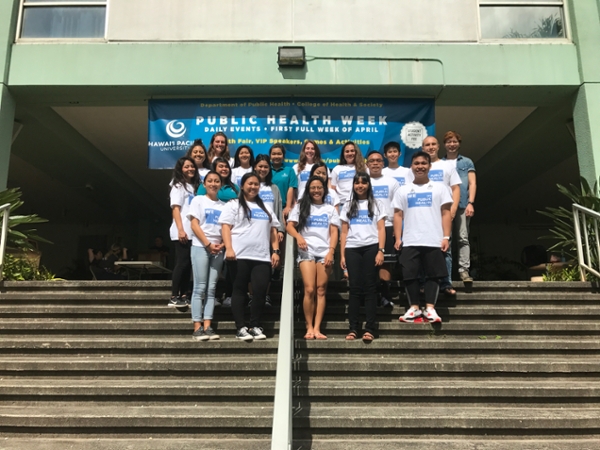 For more information, please email: phc.hpu@my.hpu.edu
The mission of Psychology Club is to serve the students, faculty, and friends of the Psychology Department at Hawaii Pacific University and the larger community in three main areas of activities: academic, social, and service. Members are often majoring in psychology, but we welcome all students with an interest in psychology. 
For more information and to join please email:
psychclub.hpu@my.hpu.edu
Hawaii'i Pacific University's Student Nurses' Association (HPU-SNA) aspires to provide support to nursing students throughout the academic program while promoting community involvement, leadership, and a sense of camaraderie amongst peers. HPU-SNA is recognized on the state and national level, as it is a constituent of the National Student Nurses' Association (NSNA) and the state SNA (HISNA). For years, HPU-SNA has provided generous opportunities to foster professional development. We supply community service events, fundraiser, educational lectures, and newsletter updates. Our students have participated in annual medical mission trips to Costa Rica and Guatemala, where they nursed undeserved populations to better health. Students have also attended the NSNA Conference, where they worked on resume portfolio building and attended seminars that geared them to ace the NCLEX. We aim to create a smooth transition from pre-requisite classes to nursing school to working as a Registered Nurse.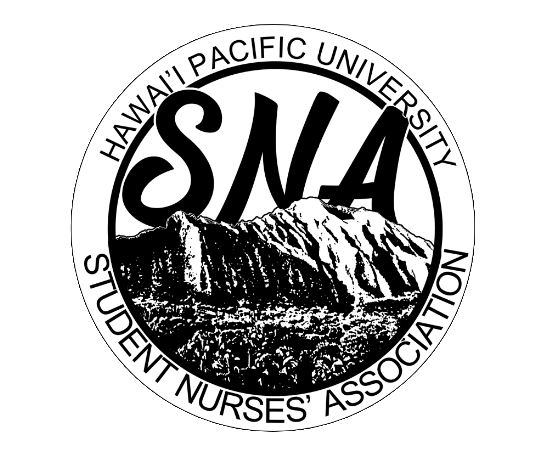 For more information, please email: sna.hpu@my.hpu.edu
Members of the HPU Travel Industry Management Organization (TIMSO) sponsor and conduct activities and events that serve to benefit the community while enhancing the learning experiences of the students. These co-curricular career-related activities provide an interesting extension hoping to broaden the students' overall career perspectives. TIMSO activities are educational, community service oriented, as well as recreational.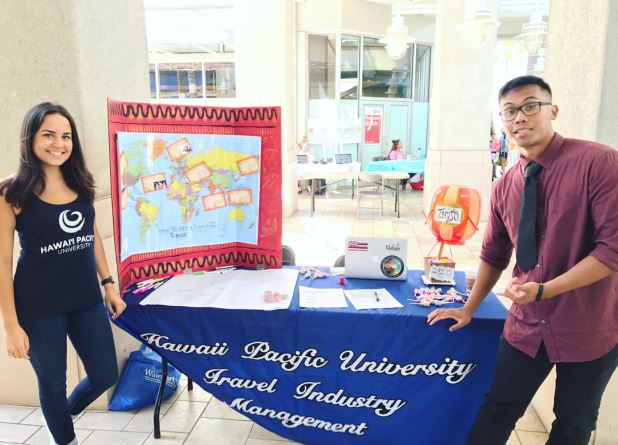 For more information, please email: timso.hpu@my.hpu.edu
The United Nations club gathers students from all over the world under the common goal of being global minded citizens. We are engaged in the HPU and Hawaiian community and strive to make a positive impact along the way. The UNC also has the privilege of training teams, comprised of students with many different majors, for the Model United Nations Conferences! Email us to learn more about being a member or applying for one of our trips! unclub.hpu@my.hpu.edu
For more information, please email: unclub.hpu@my.hpu.edu
The Write Club will serve as an embodiment of literary and writing appreciation by students both in and out of the English Department; this club will provide an opportunity to broaden the individual's literature assortment by introducing new works from all genres and offer enriching and enlightening discussions surrounding these works. In addition, the club will also allow the students the opportunity to enhance and practice their writing skills, as well as develop an appreciation for the written art by introducing different writing genres and practicing them within the club. Finally, the club will develop a sense of community amongst all participants (English Department and beyond) through our common enjoyment of literature and writing; through this club, students will be able to develop fellowship through the conversations we have about works we discuss and the works we produce ourselves. Students in this club will be encouraged to write, and to join in conversation to help improve their writing--both creative and academic.
For more information, please email: writeclub.hpu@my.hpu.edu