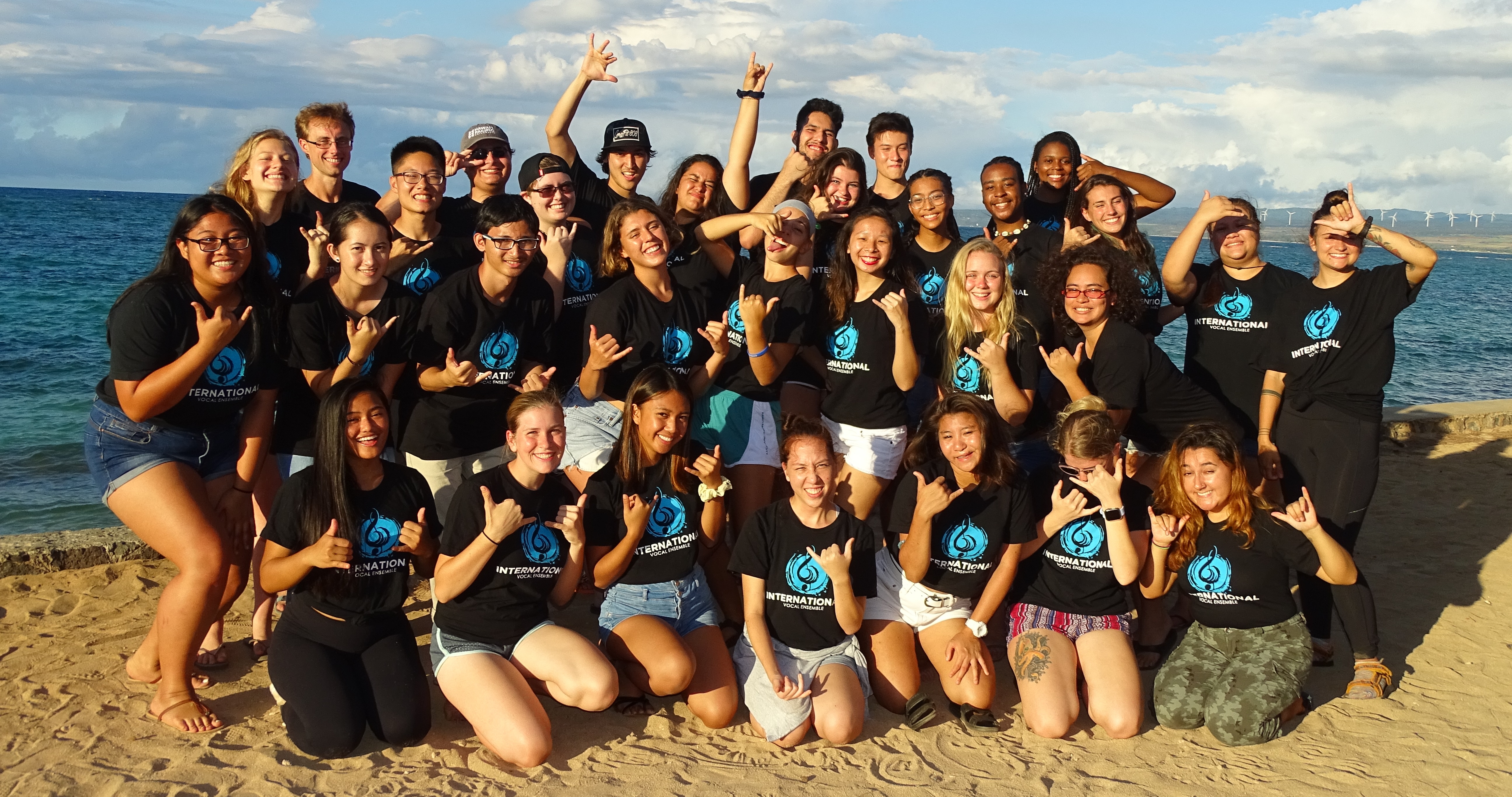 Choir
International Vocal Ensemble (IVE)
This unique chamber choir is comprised of singers who are recruited, auditioned, and receive scholarships for their vocal talents and experience. IVE's mission is to perform a diverse selection of choral music well. Composed of HPU students from across all colleges and programs, IVE strives to serve our school and community through performances and tours. 
International Chorale (IC)
The International Chorale is comprised of talented choral enthusiasts from the HPU community of students (undergraduate and graduate), faculty, and staff, as well as singers from the community, who perform choral repertoire taken from a variety of styles, cultures and languages. Individuals must audition in a "no stress" situation to qualify for the International Chorale. Rehearsals take place once a week. Academic credit for participation is available. 
Director of Choral Activities
For more information regarding the International Vocal Ensemble scholarship and the audition process, call, write, or email:
Dr. Alec Schumacker, DMA
Director of Choral Activities
aschumacker@hpu.edu
Phone: (808) 268-9652
Arts at HPU - Events
There are currently no upcoming events.