CLOSE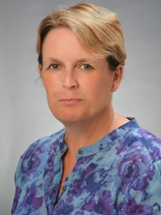 Aloha from the Dean!
Allison J. Gough, Ph.D.
Dean, College of Liberal Arts
I am delighted to welcome you to the College of Liberal Arts (CLA) at Hawaii'i Pacific University.  The importance of a liberal arts education is continuous and timeless.  In classical antiquity, a liberal arts education was considered essential to the promotion of freedom and to the development of the whole human being.  These roles have not changed and indeed have become even more imperative in the modern world. A liberal arts education is key in preparing students for a lifetime of learning and career development in a rapidly changing world.  We simply cannot predict what the jobs for the future will be but what we do know, and what employers attest to, is that the most valuable skills in the future will be those that machines cannot easily replicate such as creativity, critical thinking, curiosity, adaptability, and collaboration. 
These skills will be at the heart of your experience in the College of Liberal Arts. Our dedication to small class sizes, experiential learning, and interdisciplinarity, will foster skills vital to successfully negotiating a world full of complexity and ambiguity and one which demands innovation and flexibility.  They will also furnish you with the tools to have a lifetime of meaningful work, not merely employment. Our alumni enter almost every imaginable field from app designing to medicine, public service, law, high tech, and teaching. Our outstanding faculty prepare students to be competitive at the world's top graduate schools.  And we do all of this while cultivating the value of ohana that makes the college a very special place to study.  
No matter what your major, your experience with us will illuminate your world, expand your horizons and make you stand out from the crowd!  I hope you will make the College of Liberal Arts an important part of your HPU adventure.
INSPIRATION. INNOVATION. INITIATIVE.
Welcome to the College of Liberal Arts at HPU, where inspiration, innovation, and initiative shape the future. In today's ever-evolving world, a liberal arts education is essential to thrive and make a meaningful impact. At HPU, we prepare you to navigate the dynamic and interconnected global landscape, equipping you with the skills to forge a successful career and live a fulfilled life. Our expert faculty are dedicated to helping you create the future you envision, emphasizing problem-based learning that translates theory into practice. With flexible degree programs, you have the freedom to concentrate on your chosen area of interest or explore interconnected fields, fostering creativity and multi-faceted approaches to address real-world issues. Discover the boundless opportunities that await you at HPU and embark on a transformative journey to take your education and career to the next level.
HPU's unique location offers outstanding cooperative education, internship and career opportunities for students.
HPU prides itself on small class sizes, personalized attention for students, and a diverse faculty and student population.
Gain experience outside of the classroom through experiential learning.
WHY College of Liberal Arts?
The College of Liberal Arts at Hawaiʻi Pacific University is a dynamic and diverse academic community that offers students a wide range of degree programs in fine arts, communication, psychology, history, social work, and more. The college is dedicated to providing students with a challenging and engaging learning experience that prepares them for success in their chosen careers. With passionate, highly qualified faculty and a commitment to personalized education, the College of Liberal Arts is an excellent choice for students who want to achieve academic and personal success.
Request Info

on your program in interest