Art Gallery
Hawai'i Pacific University recognizes that exposure to art in various media enriches the lives of its community of students, faculty, and staff. Also, the University is a longtime supporter of the arts in the public community.
The primary focus of the gallery is the showing of art in a variety of media produced by artists who live and work in Hawaii. The gallery provides 2,000 square feet of open exhibition space allowing for wall-mounted and free-standing displays. 
HPU Gallery Curator, Sanit Khewhok, noted, "Our gallery program continues to draw the attention of artists and audiences alike.  Annually we review far more portfolios of work than we can possibly accommodate.  For this reason, we are scheduled to have paired artist exhibits this year.  Our selection includes an exciting diversity of media and styles."
The Hawai'i Pacific University Art Gallery is pleased to announce its
2022-2023 Gallery Schedule
August 21 - October 2  Karen Baker 
October 9 - November 18 Laura Smith
November 27 - January 6 Donna Zarbin Bryne
January 15 - February 24 Linda Kane
March 5 - April 14 Treasures of Hawaii Pacific University
April 23 - June 2 Yvonne Manipon 
---
HPU ART Gallery presents:
"SEGUE"
(AUGUST 21, 2022 - OCTOBER 2, 2022)
An Exhibition of works by
Karen Baker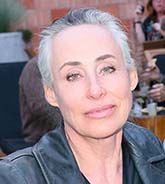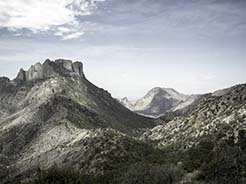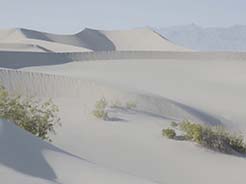 Artist Statement:
In 2020 at the onset of Covid-19 I started traveling East. There was always more east of where I was, so I kept going; across three oceans through the Middle East and Far East and coming full circle back home to the easternmost South Pacific region; the Hawaiian Islands. I was resisting the isolation and chaos coming from conflicting information about what was happening with an unimaginable global pandemic. It felt like we were living in the imagination of a writer of apocalyptic fiction. So, I decided to move to outdoor space for the freedom from government lockdowns. Tragedies happened, people got ill and died, we suffered and got older. Vaccines slowed the spread of the contagion, but nothing will stop the virus' unfolding. In some instances, my direction was altered and even halted, but I couldn't let go of my movement. Outdoor spaces became my living room, office, kitchen and gym.
This work addresses the gift of returning to independent and unrestricted movement and thought. It explores themes of urban expansion, examining the impact of human intervention on the erasure of land and culture, exploring how people adapt to and connect with rapidly changingenvironments. What relationship is possible between us and the natural land buried under all that asphalt? How does a diverse global population live together with something like grace? It alsoreflects on nature and nature's secrecy; a mountainside, an ocean or a roadside near an exit and the miraculous ability of the wilderness, independent of any human agency to change and renewitself. My process on this project was less about making a statement than it was about reflecting global changes evolving from the two years of breathing moistly.
---
HPU students, faculty, and staff are encouraged to take advantage of viewing and enjoying the year round gallery exhibitions. The public is invited at any time during the gallery's hours of operation to view the exhibitions. Visitors to Hawaii and Hawai'i Pacific University's Hawai'i Loa campus may wish to include a gallery visit as a stop on their around-the-island trip. The panoramic view of the Koolau mountains from the front grand lanai of the Cooke Academic Center provides a memorable photo opportunity of your visit to Hawaii and Hawai'i Pacific University.
---
The Hawai'i Pacific University Art Gallery:
HPU's Windward Hawai'i Loa Campus
Address:
45-045 Kamehameha Highway
Kaneohe, HI 96744
Gallery hours:
Sunday - Saturday 8AM - 5PM 
*Admission is free and the public is invited. For more information call 544-9340.
Arts at HPU - Events
There are currently no upcoming events.