Art Gallery
Hawai'i Pacific University recognizes that exposure to art in various media enriches the lives of its community of students, faculty, and staff. Also, the University is a longtime supporter of the arts in the public community.
The primary focus of the gallery is the showing of art in a variety of media produced by artists who live and work in Hawaii. The gallery provides 2,000 square feet of open exhibition space allowing for wall-mounted and free-standing displays.
The Hawai'i Pacific University Art Gallery is pleased to announce its 2019-20 EXHIBITION SCHEDULE (PDF). The primary focus of the gallery is to showcase the work of artists who live and work in Hawai'i. HPU Gallery Curator, Sanit Khewhok, noted, "Our gallery program continues to draw the attention of artists and audiences alike.  Annually we review far more portfolios of work than we can possibly accommodate.  For this reason, we are scheduled to have paired artist exhibits this year.  Our selection includes an exciting diversity of media and styles."
---
HPU ART Gallery presents: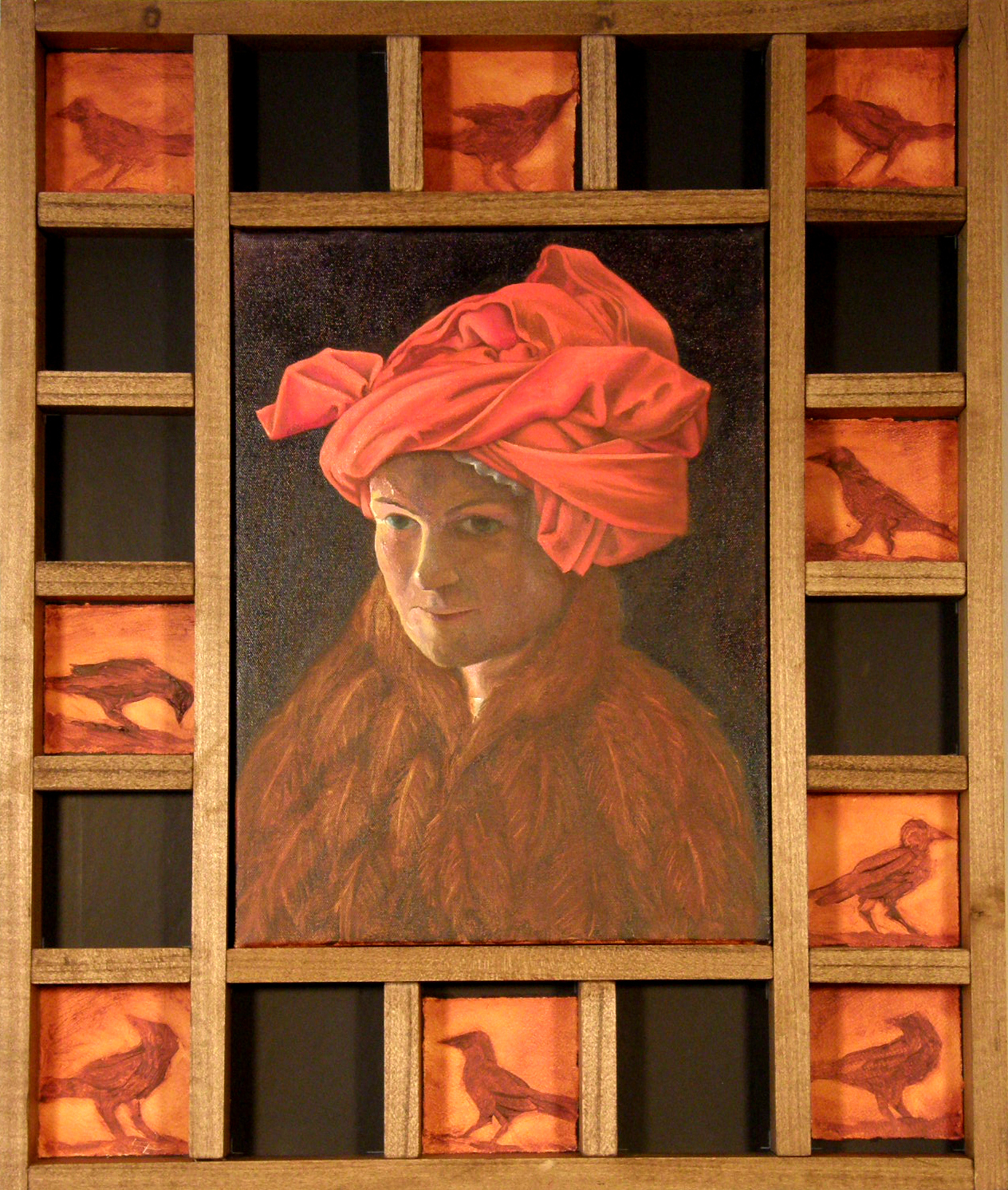 In Love with Hawaii by Alla Parsons
March 6 - April 15, 2022
Artist Statement:
Growing up in Russia, I never imagined that I would live in Hawaii one day. I still live like if in a dream, and remind myself, that I must be happy each day and appreciate that I am here in this Magical Place.
My art is a process of self-discovery. My reason for making art always been to attain a better understanding of myself. In my art, I process my memories and experiences into personal stories that I am sharing with the viewer. Being in Hawaii, being surrounded by a landscape that fell in love with, is what I want to share in this exhibition.
In this body of work you see mostly my art created on Plein Air – I joined a few art groups such as Windward Wonderers, Hawaii Watercolor Society and Plein Air Painters of Oahu with Mark Brown. Pantinting with them was an absolute bliss. You can also see two works created in 2015 when I was attending a Plein Air Workshop at the Florence Academy of Fine Art in Florence, Italy.
I define my main body of work as Magic Realism – art in which some mystery or secret seems to be hidden within the ordinary subject matter, the objects of everyday life are emphasized in new and unfamiliar ways. You can see some of my Magic Realism work in this exhibition as well.
I employ classical methods of art which I also teach to my students at HPU. I love creating the illusion of space and depth with oil paint, but I also sometimes incorporate collage, found objects and mixed media as well as digital art into my paintings.
 My aesthetic influences include Expressionism, Dada, Surrealism, and Russian Icons. Many artists inspire me today, among them Leonor Fini, Pierre Bonnard, Andy Wyeth, Paula Rego, Isaac Levitan, Odilon Redon, William Turner, George Inness and Katherine Ace.
See my work at www.allaparsons.com
Follow me on Facebook and Instagram: @allaparsonsa
---
HPU students, faculty, and staff are encouraged to take advantage of viewing and enjoying the year round gallery exhibitions. The public is invited at any time during the gallery's hours of operation to view the exhibitions. Visitors to Hawaii and Hawai'i Pacific University's Hawai'i Loa campus may wish to include a gallery visit as a stop on their around-the-island trip. The panoramic view of the Koolau mountains from the front grand lanai of the Cooke Academic Center provides a memorable photo opportunity of your visit to Hawaii and Hawai'i Pacific University.
The Hawai'i Pacific University Art Gallery is located on HPU's Windward Hawai'i Loa campus, 45-045 Kamehameha Highway, in Kaneohe. Gallery hours are Monday through Saturday, 8:00 a.m. – 5:00 p.m. Parking and admission is free and the public is invited. For more information call 544-9340.
Arts at HPU - Events
There are currently no upcoming events.