News and Events
CMDR
2020 News and Events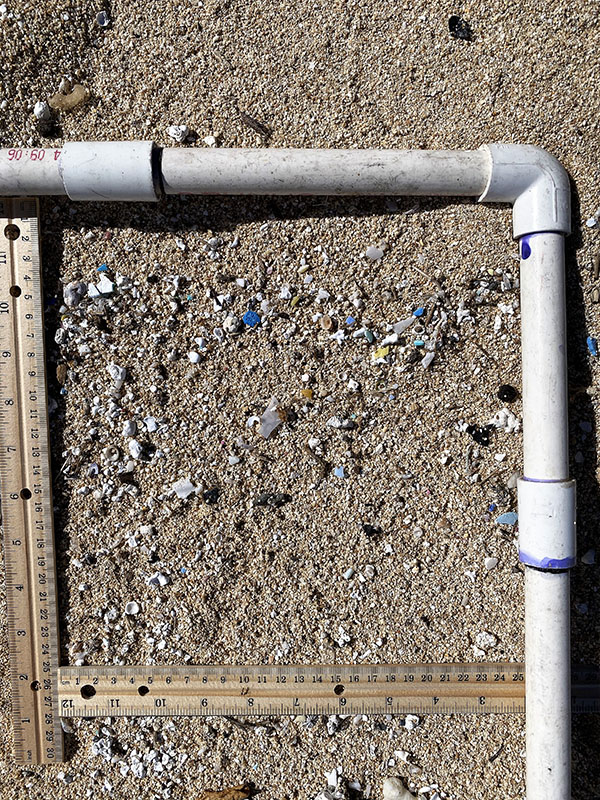 Photo courtesy Jennifer Lynch
May 20, 2020
Article Author: Communications and Marketing
New Microplastic Pollution Research Reporting Guidelines Released

 
Researchers from Hawai'i Pacific University and NIST and other organizations produce easy-to-use documents for scientists:  Seeing the need to standardize the diverse methods of reporting research to address the ever-growing concern of environmental pollution due to microplastics, the authors of the just-released paper in Applied Spectrometry journal have developed a set of reporting guidelines for use in environmental and laboratory settings.
The team of 23 researchers, representing organizations across several countries and continents, pursued the project in a collaborative, open science framework. "I knew that the best way to develop reporting guidelines was to get perspectives from a diverse group of researchers. I sent a tweet asking for input on the project and I was met with overwhelming support and interest in the project. Researchers from other fields even shared the tweet through their channels. To democratize the process, we maintained an open-door policy for new researchers to join us and voted on what would be the final reporting guidelines," Win Cowger, University of California Riverside Ph.D. candidate and first author of the paper, said. 
The authors' four aims were to
summarize the reasons for why it is challenging to compare among today's microplastic research findings;
use a collaborative open science framework to prioritize a list of key methodological details;
present that list as a guideline for researchers to use when reporting, comparing and developing methods; and
share their vision for future microplastic research. 
The product was a manuscript including three easy-to-use documents available to scientists, a detailed document, a checklist table, and an online mind map. Each document has the same information summarized, but the team created different formats with specific user groups in mind.  
"This online exercise shows that the microplastic research community values each other's opinions and perspectives.  Together we commiserated on our common criticisms of the current state of the literature.  By fleshing out and combining the criticisms, we offered an extremely helpful product," adds Jennifer Lynch, Ph.D., HPU Center for Marine Debris Research co-director and co-author of the paper. "We hope the guidelines will improve scientific reporting in a way that allows easy comparison among studies so that we can determine if microplastic concentrations are changing across time or are greater in certain locations.  Because the microplastic research field is in its infancy, we recognize our guidelines will need to evolve.  The document is open source to continue conversations, and we have planned for ongoing updates." 
The paper is entitled "Reporting Guidelines to Increase the Reproducibility and Comparability of Research on Microplastics" and is published online by SAGE Publishing and Applied Spectroscopy.
Ref:   www.hpu.edu: /about-us/news-and-events/news/2020/05/cmdr-jlynch-paper-published.html
Feb 12, 2020
Article Author:  Dr. Katy Shaw
The Center for Marine Debris Research (CMDR) chairs Marine Debris and Microplastics session at Aquaculture Conference
CMDR co-director, Dr. Jennifer Lynch, and postdoctoral research associate, Dr. Katy Shaw, chaired a Marine Debris and Microplastics session at the Aquaculture America conference in Honolulu Hawaii on February 12, 2020. This session focused on the role plastics play in aquaculture and potential threats to environmental health from marine debris as a result from aquaculture activities. Scientists presented on topics including lost and abandoned fishing gear, the effects of microplastics in fish, and the threat of nanoplastics to aquatic life. Dr. Shaw presented research on the occurrence of aquaculture gear, specifically oyster spacers, found in marine debris in Hawaii.
Ref: www.hpu.edu: /about-us/news-and-events/news/2020/02/cmdr-aquaculture-amer-2-12-2020
Feb 08, 2020
Article Author: Raquel Corniuk
The Center for Marine Debris Research hosts their first beach cleanup educational booth
The Center for Marine Debris Research created a partnership with the Surfrider Foundation Oahu Chapter to host their first educational outreach booth at the Kahuku beach clean up. It was estimated that 135 people attended the event!
At the educational booth hosted by CMDR, they had field guides about the chemical and physical properties of marine debris and the impacts to the ecosystem. They also had interactive activities that the public was able to participate in so they could learn more about the types of plastic they were picking up, how different plastic resin codes are found in different areas of the water column, size classifications of plastic, and much more! It is important that we spread knowledge about marine debris so we can all be more aware of our plastic pollution issue and start making a difference!
Ref:  www.hpu.edu: /about-us/news-and-events/news/2020/02/cmdr-beach-cleanup
Feb 01, 2020
Article Author: Kayla C. Brignac
Thermo-Fisher Scientific provides the iN10MX Microscope FTIR to the Center for Marine Debris Research
Thermo-Fisher Scientific has donated the iN10MX Infrared Imaging Microscope to the Center for Marine Debris Research to answer some of the most complex and pressing questions of our time about plastic pollution. The iN10MX is capable of identifying intricate microplastic samples and features a mapping array function that enables the identification of thousands of particles in a few hours as opposed to single-point analysis which can take days or weeks for the same amount of particles. As CMDR regularly processes thousands of plastic samples, this instrument will greatly enhance CMDR's efficiency and capabilities in marine debris science. 
Hawaii Pacific University and Thermo-Fisher Scientific have partnered together to make the Center for Marine Debris Research a SEED unit. This contract is a unique collaboration between academia and industry to push the boundaries in plastic pollution research and technology development.
Ref: www.hpu.edu: /about-us/news-and-events/news/2020/02/cmdr-in10mx-feb-01-2020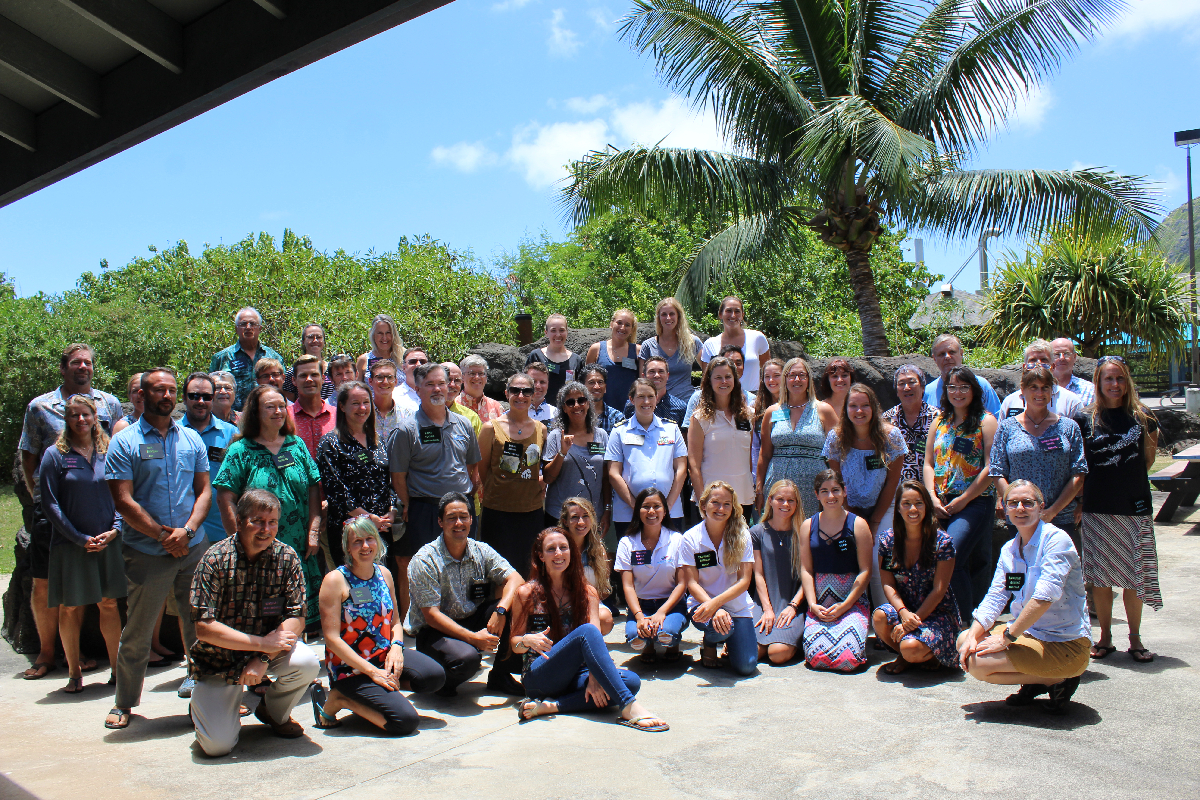 Jul 25-26 2019
► 2019 Hawai'i Marine Debris Action Plan Research Workshop at Hawai'i Pacific University Makapu'u campus.
July 25-26, 2019 at Hawaii Pacific University Makapu'u campus
OBJECTIVES:
1)  Communicate and share Hawai'i based research projects and results from a variety of scientific perspectives
2)  Update and reassess research priorities set in 2017 HI-MDAP Research Workshop
3)  Identify research gaps and resource needs
Hosted by: National Oceanic and Atmospheric Administration Marine Debris Program, Hawaii Pacific University, National Institute of Standards and Technology
Food and refreshment provided by: Tiki's Grill and Bar, Morning Brew Coffee, Down to Earth, and Da Spot