Thailand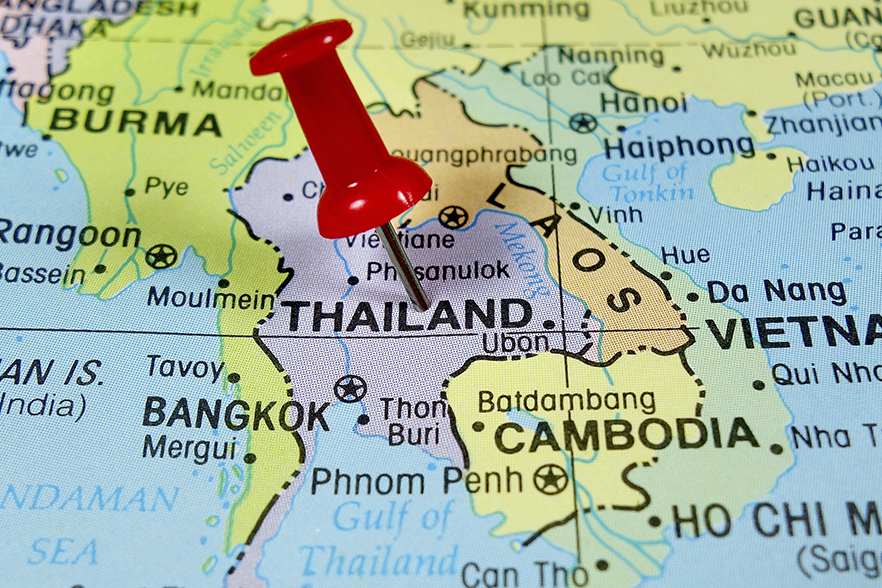 Capital City: Bangkok
Population: 68.86 million
Official Langauge: Thai
Currency: Thai Baht
HPU has partner schools in Bangkok and Salaya
CIEE  offers programs in Khon Kaen
TEAN offers a program in Chiang Mai as well as internships in Thailand
Partner Schools in Thailand
ABOUT

Bangkok University International College (BUIC) is the English language course division of Bangkok University, founded in 1984. BUIC offers courses taught in English in the schools of business administration, communication arts, accounting and humanities.

Bangkok University Exchange Student Information

Bangkok University Fact Sheet

BANGKOK UNIVERSITY INTERNATIONAL WEBSITE

Academics and Classes
Areas of Study
Course Search: Please contact studyabroad@hpu.edu if you are interested in the current courses list for Bangkok University
Credits: Minimum courseload= 12 credits per semester; Maximum courseload= 22 credits per semester

PROGRAM DATES
Fall Term (Term I) : August to December
Spring Semester (Term II): January to May
Academic Calendar

APPLICATION DEADLINES
You must complete the HPU Study Abroad application AND the application for the host university or program.
HPU Study Abroad Application Process, Requirements, and Deadlines
Bangkok University Application Deadline: Fall Semester: Late May; Spring Semester: Late October

HOUSING

VISA


COST
This is an exchange partner school. Students will pay their regular tuition directly to HPU using and financial aid, scholarships. Housing, travel, and other costs are arranged separately
ABOUT
Located in Salaya, Thailand, Mahidol University International College (MUIC) has a long history of academics dating back to 1889 in Thailand. MUIC was founded on strong international influences by having all courses taught in English to meet today's global job market.
Academics and Classes
Areas of Study: Mahidol offers a wide variety of classes including many math and science classes
Course Search
Credits: Full time courseload = 4 classes per semester (Students can only take 12 HPU credits per term at Mahidol)


PROGRAM DATES
Fall Term (Term I) : September to December
Spring Semester (Term II): January to April
Academic Calendar

APPLICATION DEADLINES
You must complete the HPU Study Abroad application AND the application for the host university or program.
HPU Study Abroad Application Process, Requirements, and Deadlines
Mahidol Application Deadline: Fall Term: June 30, Spring Term: September 30
*Please note: In order to study abroad at an exchange partner school, you must be formally nominated by the HPU study abroad office. The nomination deadline is August 30 for Spring term at Mahidol University, and April 30 for Fall term. If you would like to study abroad at Mahidol University International College, please notify the HPU study abroad office before the nomination deadline

HOUSING

VISA

COST
This is an exchange partner school. Students will pay their regular tuition directly to HPU using and financial aid, scholarships. Housing, travel, and other costs are arranged separately
Affiliated Programs in Thailand
Student Experiences in Thailand