Australia and New Zealand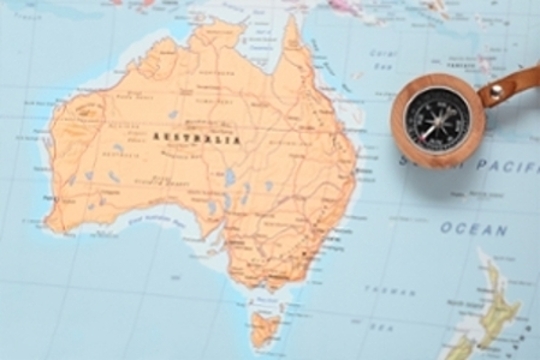 HPU has several partner schools in Australia offering a wide range of subject areas
AIFS, SIT, and TEAN offer programs in Australia including research based programs and internships
AIFS and TEAN offer programs in New Zealand including traditional university settings and internships.
Partner Schools in Australia and New Zealand
ABOUT
Deakin is a public university with four campuses- Melbourne Burwood, Geelong Waterfront, Geelong Waurn Ponds, and Warrnambool. It is one of Australia's most "progressive and visionary universities".

deakin study abroad AND exchange GUIDE

DEAKIN WEBSITE

ACADEMICS AND CLASSES
Areas of Study Browse courses in the Faculties of Arts and Education, Business and Law, Health, Science, Engineering, and Environment
Course Search
Credits: Full time courseload = 3-4 classes per semester

PROGRAM DATES
Fall Term (Trimester 2): July to October
Spring Semester(Trimester 1): February to June
Academic Calendar: See Fact Sheet or Study Abroad and Exchange Guide

APPLICATION DEADLINES
You must complete the HPU Study Abroad application AND the application for the host university or program.
HPU Study Abroad Application Process, Requirements, and Deadlines
Deakin Application Deadline: Fall Term: Early April, Spring Term: October 30. Deadline information is listed on the website under Important Dates

HOUSING

VISA

COST
This is an exchange partner school. Students will pay their regular tuition directly to HPU using any financial aid, scholarships or VA Education Benefits. Housing and other costs are arranged separately.

INTERNSHIPS
Internships at Deakin are only offered as part of an Exchange or Study Abroad program, for students who come to study for 2 Trimesters.The internship will take place in the 2nd trimester of the students study.

About
Established in 1975 Griffith University today has five campuses that span over three cities in beautiful Queensland, Australia. Each campus provides its own specialty of study and support services for its students. For example, Nathan campus one of Griffith's larger campuses offers a college community complete with dorms, sports fields, and bookstore. Then Logan campus is a smaller campus great for those focused on Education and Community Health. Griffith University is one of the largest universities in Australia; forty thousand student currently enrolled ten thousand of those students are international. The university has a very strong research program in Environment Science and offers a variety of other courses. Students can view the website to find more information on each of the campuses and what they have to offer.

Griffith Fact Sheet

Griffith Website

Academics and Classes
Areas of Study: See Fact Sheet
Course Search
Credits: Full time courseload = 4 classes per semester

PROGRAM DATES
Fall semester (Trimester 2): Early July to October
Spring Semester (Trimester 1): February to June
Academic Calendar: See Fact Sheet for Exchange Dates

APPLICATION DEADLINES
You must complete the HPU Study Abroad application AND the application for the host university or program.
HPU Study Abroad Application Process, Requirements, and Deadlines Griffith Application Deadline: Fall Term: April 15th, Spring Term: October 15th.

Housing

Visa

Cost
This is an exchange partner school. Students will pay their regular tuition directly to HPU using any financial aid, scholarships or VA Education Benefits. Housing and other costs are arranged separately.

Internships
Affiliated Programs in Australia and New Zealand
Student Experiences in Australia and New Zealand