Student and Faculty Resources
Student Resources
Below are some resources you can use to look for flights and accommodations. Please note that these sites are not endorsed by HPU in any way, they are just some things past students have found helpful.
Websites
Tools for searching for housing and travel
Erasmus Boards- type "name of city Erasmus" into Google to see student boards for exchange students within Europe
Facebook Groups- Search Facebook groups for the university, location, or program where you are going.
If you need to purchase international Health Insurance for your time abroad, please see the recommendations below. 
Check to see if you're already covered. You can call your current insurance provider to see if you have international coverage. If you do have international coverage, you will want to see what it covers to make sure you will have adequate coverage while abroad. You can also purchase supplemental International Health Insurance to go along with your current coverage.
Check to see what the national insurance is in the country you are going to and see if you can enroll in that system for the time you're abroad.
CISI Upgraded Comprehensive Plan- If you need to purchase International Health Insurance, this is a great plan to make sure you are fully covered.
Please note that some schools or programs provide health insurance to their participants and you will want to check with your Study Abroad Advisor before purchasing insurance.
To begin researching what is necessary to apply for your visa:
Check the website of the consulate where you would like to apply for your visa. You can generally find this information with an Internet search such as "Thai consulate Hawaii"
Keep in mind the visa process can take several months and may cost a few hundred dollars. We recommend starting this process as soon as possible to ensure you are able to get your visa in time for your study abroad experience.

Even if you have not yet received your acceptance letter to apply for your visa, you can research what other materials you will need to apply to be sure they are prepared in time for you to apply.
For example, they may ask for a background check that can take 10-12 weeks to complete, you may need to make an appointment several months in advance, or other requirements that can take time.
The requirements will vary depending on the country and the location of the consulate you plan to apply at so be sure to research the specific requirements for your visa.

NAFSA: Association for International Educators has a great resource for country specific information on applying for a student visa
Faculty Resources
CIEE International Faculty Development Seminars Grant
The HPU Study Abroad & International Exchange Programs Office is excited to offer a $2,000 grant to participate on one of CIEE's International Faculty Development Seminars.
Grant Details
The grant will be applied as a credit to the individual recipient's IFDS program invoice.
Grant recipients will be required to give a presentation, lecture, or brown bag talk to the campus community upon their return from IFDS
The grant can be awarded in one of the following ways:
(1) X $2,000 grant to one participant* OR
(2) X $1,000 grants to two participants OR
(4) X $500 grants to four participants
Application Process and Requirements:
Recipients must be first-time IFDS participants
The Faculty Development Grant application is due to the Office of Study Abroad & International Exchange Programs by Friday February 16, 2018
AIFS Richmond summer Visiting Faculty fellowship Programme
The HPU Study Abroad & International Exchange Programs Office is excited to offer one faculty per year to participate in the Richmond Summer Visiting Faculty Fellowship Programme.
Program Details
The program is designed to provide research opportunities for faculty, strengthen best practice in teaching, and enhance the relationship between the university and its partners.
Fellows are expected to take up their fellowship during Richmond's Summer 1 Period and are responsible for obtaining and financing their transport to London and within the city.
Visiting Fellow are provided with accommodations and meals for two weeks at Richmond, The American International University in London. If fellows choose to bring their partner, accommodation will be free for the partner, and s/he will have to pay for their meals.
Where possible Visiting Fellows will be asked to give a guest lecture in at least one summer class gratis and attend a one-day informal symposium with other successful Visiting Fellows and Richmond faculty to discuss their research. Visiting Fellows are also asked to acknowledge Richmond the American International University in London in any publications which derive from the fellowship and to provide the university's library with a hard copy of said publication.
Application Process and Requirements:
Applications for Summer are due in October
Please contact Melissa Matsubara, Director of Study Abroad mmatsubara@hpu.edu, for more details
Please contact Melissa Matsubara, Director of Study Abroad mmatsubara@hpu.edu, for more details
Faculty Abroad!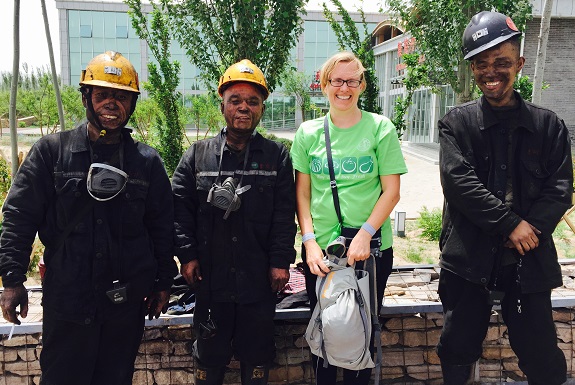 Dr. Regina Ostergaard-Klem traveled to China for the CIEE Seminar: Exploring Environmental, Cultural, and Economic Sustainability in China's Rural and Urban Landscapes
Check out her story!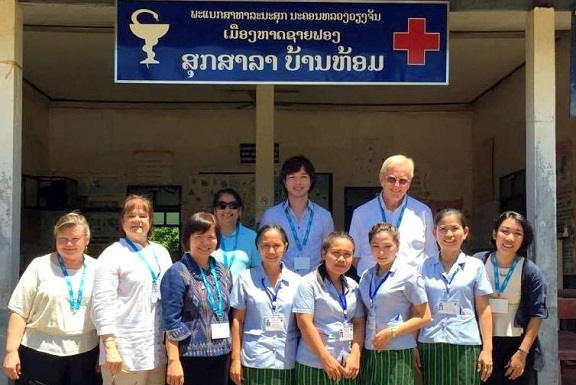 Dr. Christian T. Gloria traveled to Laos and Thailand for the CIEE Seminar: Approaches to Healthcare in Thailand & Laos: Successes and Challenges
Check out his article!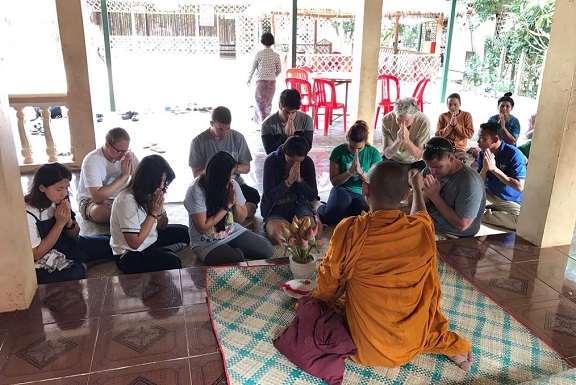 Dr. James Primm takes students to Cambodia every winter and to Thailand every summer for an INTR course where students learn about the history and culture of the location while they volunteer and travel through the country.
Faculty-Led Programs