Fitness and Health
Hawai'i Pacific University is proud to be expanding fitness offerings for students, staff, and faculty.  Whether it is having free access to a gym or taking a fitness class in between classes, the Campus Recreation program will keep improving options to engage as many people in enjoying these health benefits. 
All student have access to our new fitness facility at Aloha Tower Marketplace: students will need to use thier student ID for access and fill out a waiver form.
Hours of Operation:
Monday - Friday 7am-10pm 
Saturday 8am-12pm
Sunday 8am-12pm & 6-10pm 
Participate in free weekly classes on campus.
Sunset yoga
Mondays | 6-7pm | Aloha Tower Lanai
SUNSET ZUMBA
Tuesdays | 6-7p | Aloha Tower Lanai
PILATES 
Wednesdays | 11-12pm | Aloha Tower Fitness Center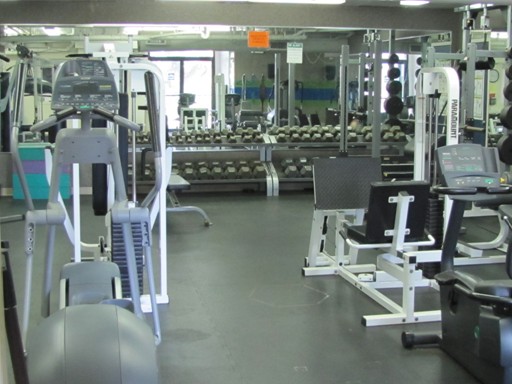 HPU currently offers a fitness center on the Hawaii Loa Campus (underneath the dining commons).  This fitness center is free and accessible to all students, faculty, and staff with a valid HPU ID card.  With the entry card scanning system, University affiliates can utilize the gym 24 hours a day, 7 days a week, just by swiping their card outside the door.  The fitness center offers almost everything the general student would need to get in a good workout, including: eliptical machines, treadmills, free weights, medicine balls, and a variety of options for those seeking advanced lifting and training
The Hawaii Loa Fitness Center also has equipment available for use. Located directly in front of the restroom, students can find an array of sports items that can be borrowed and returned the same day. To encourage more use of this equipment and the courts, HPU is instilling an honor policy, in hopes that the equipment can be used and returned in a timely fashion, for others to enjoy as well.  For questions or comments about the equipment please contact Campus Recreation at 544-9370.