Cryogenic and Ultra-Low Freezers
CHART INDUSTRIES MVE 1500 SERIES -190°C HIGH-EFFICIENCY FREEZER
The MVE 1500 Series -190°C freezers, made of stainless steel, provide cryogenic storage for up to 42,000 1.2 or 2.0 mL vials. These freezers provide maximum storage density and hold the industry's longest LN2 storage time. Features include dry sample storage capabilities at cryogenic temperatures with a top box temperature maintained around -190 °C and a large LN2 capacity at vapor platform. These freezers also have a low lift over height and interior quadrants for easy access to samples. CMDR houses two of these freezers and maintains them in partnership with the U.S. NIST Pacific Islands Biorepository Program for monitoring projects.
Reference: http://files.chartindustries.com/HE1500-190_MLCRYO0004.pdf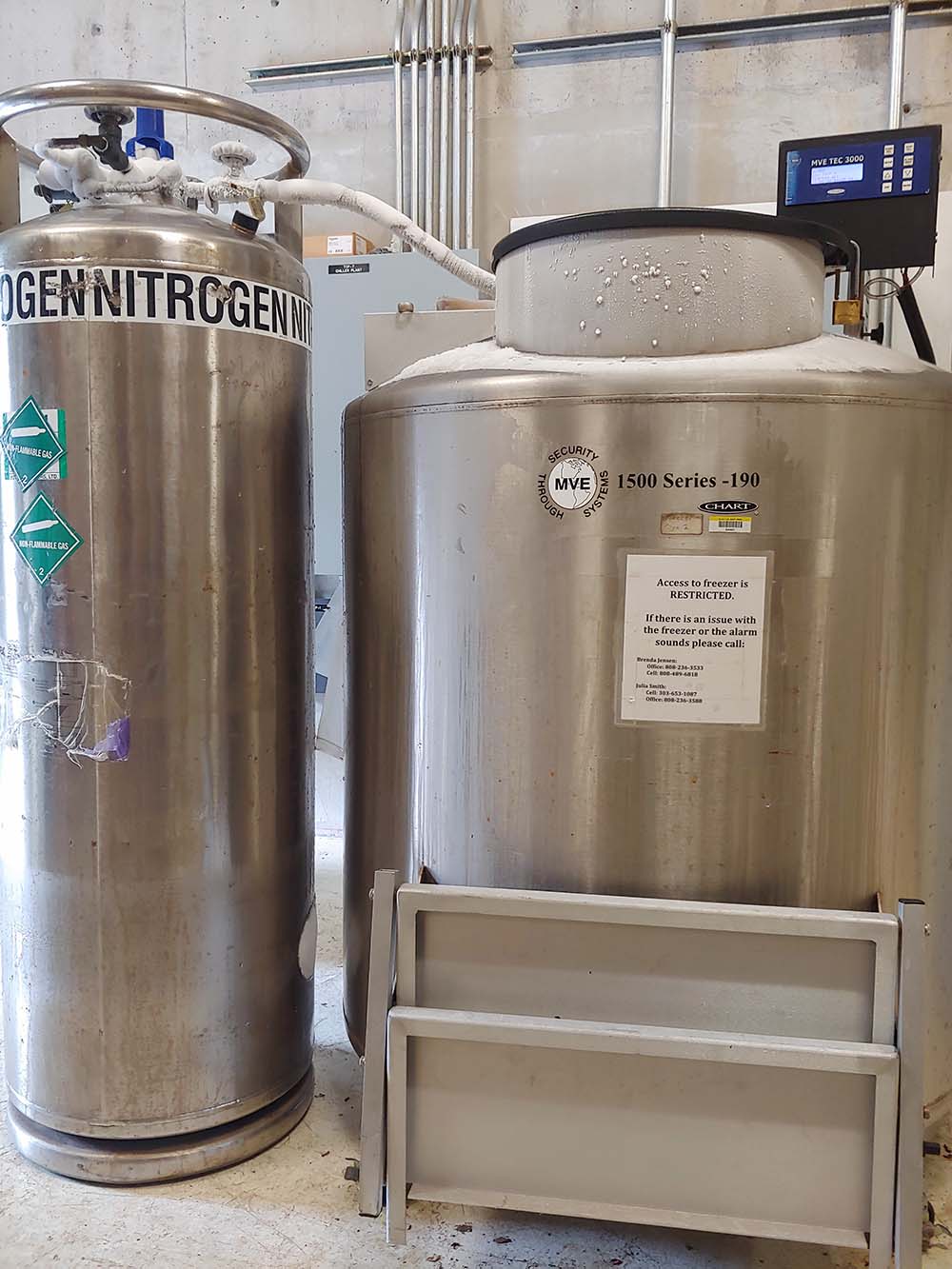 EPPENDORF NEW BRUNSWICK™ PREMIUM -86 °C FREEZERS
These News Brunswick™ Premium freezers are designed to maintain ultra-low temperatures for storage of research materials. Temperatures can range from -50 °C to -86 °C, with a maximum high of 32 °C. Features of these freezers include a pressurized locking door handle to ensure that the temperature is maintained and a digitalized front panel to display the internal temperature. The interior of the freezers are made of high grade corrosion-resistant stainless steel, allowing for them to be easily cleaned and sterilized. CMDR houses two freezer models, the U570 and U700. Model U570 has a capacity of 570 liters and max capacity of 40 kg per shelf, while model U700 has a capacity of 700 liters and max capacity of 35 kg per shelf. CMDR operates both freezers at an ideal temperature of -80 °C and utilizes them in partnership with the U.S. NIST Pacific Islands Biorepository Program.
Reference: https://www.mediray.co.nz/media/15932/sg_eppendorf_
freezers_-new-brunswick-freezers-guide.pdf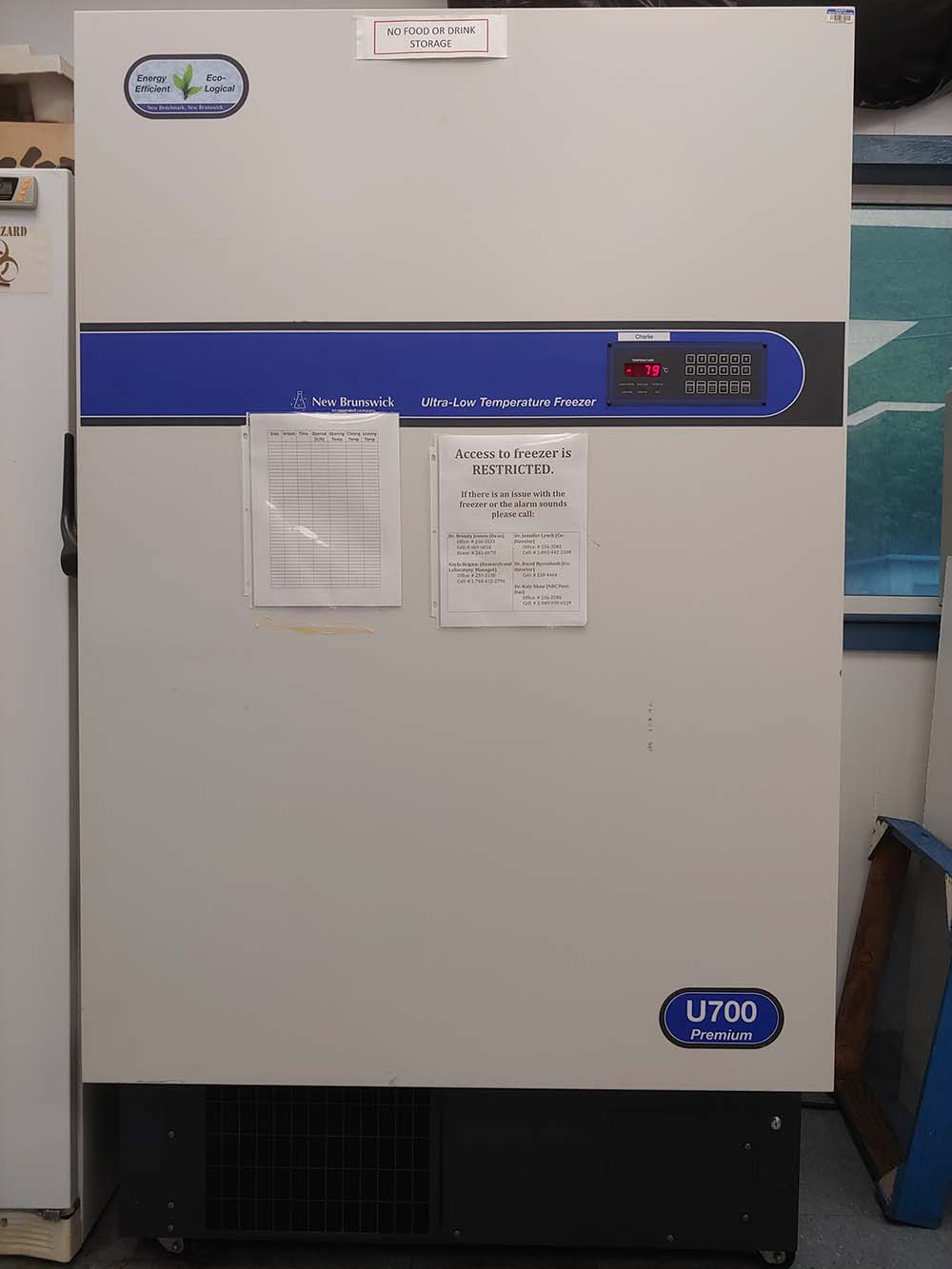 NEW BRUNSWICK U700 PREMIUM FREEZER U9280