College of Natural and Computational Sciences
EXPLORING THE WONDERS, UNCOVERING ANSWERS
One of our most extraordinary assets in the College of Natural and Computational Sciences is our faculty. We have 45 full-time faculty split among three departments: the Department of Computer Science and Engineering, the Department of Mathematics, and the Department of Natural Sciences. In collaboration with a strong roster of adjunct faculty – many of whom are working experts in their fields – our full time faculty deliver nine bachelor degree programs, including Biochemistry, Biology (General and Human and Health Sciences), Chemistry, Computer Science, Environmental Science, Environmental Studies, Marine Biology, Mathematics (Pure, Applied, and Education) , and Oceanography . Some of our majors have two or more concentrations which will provide you with further depth and choice as well as greater opportunity to match your academic program with your specific interests and career goals. At the same time, many of our Bachelor programs have accompanying Minor degrees that provide students breadth beyond their main field of study.
MESSAGE FROM THE DEAN
HPU is uniquely positioned to capitalize. The lush tropical environment paired with our beautiful coral reefs and coastal habitats provide a rich arena for education and research. Our marine laboratory at the Oceanic Institute is an active research and teaching facility along the awe-inspiring windward coast. Additionally, we have many field laboratory experiences that utilize a wider breadth of the naturally-available locations around the island of Oahu, and even off our shores aboard educational research vessel Kaholo .
Our college also maintains articulation agreements with a number of other universities in the areas of engineering and the health professions. The 3-2 Engineering Program is an extraordinary dual-degree program in Applied Mathematics and Engineering in partnership with two top engineering programs. Successful students are awarded an Applied Mathematics degree from HPU and an Engineering degree from their choice of either University of Southern California (USC) in Los Angeles or Washington University in St. Louis. Our Pre-Health Professions Program supports our students in their progression toward medical, dental, pharmacy, physical therapy, or chiropractic schools. Although aligned with the Biology Program's concentration in Human and Health Sciences, students from any major can fully participate in the program and receive the same mentoring, advising, and other services to ensure they stay on track to meet their goals.
We take great pride in the generous variety of educational opportunities offered in the College of Natural and Computational Sciences. We recognize that the better prepared, trained, and developed our students are, the more they will standout and excel wherever their next destination may be – whether immediately joining the workforce or further matriculating into graduate or professional school. And quite simply, your success as an HPU graduate is our success.
I welcome you to contact us with any further questions or requests for materials.


Brenda Jensen, Ph.D., Dean
College of Natural and Computational Sciences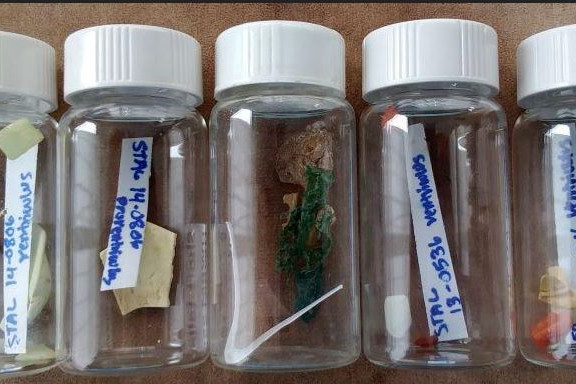 first evidence of plastic ingestion by Short-tailed Albatross Published
Dr. David Hyrenbach, associate professor of oceanography, and colleagues from Oikonos - Ecosystem Knowledge, American Bird Conservancy and NOAA have published the first evidence of plastic ingestion in the endangered Short-tailed Albatross. Overall, 75% of necropsied specimens had ingested plastic, which consisted mostly of fragments (90% by mass).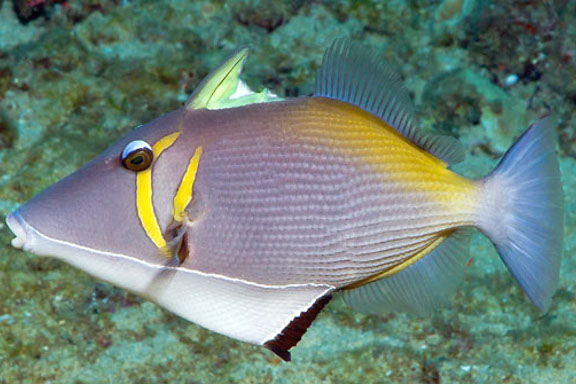 OI Research Assistant's thesis published

Corrie Wong (MS in Marine Science '15), OI of HPU research assistant, has published part of her thesis, which appears in the March issue of Coral Reefs. Her main thesis mentor was Professor of Biology Keith Korsmeyer. Wong's research examined the tolerance of different triggerfish species (including the humuhumu nukunuku a pua'a) to low oxygen levels, or hypoxia, that may be encountered when the fish shelter within the reef at night.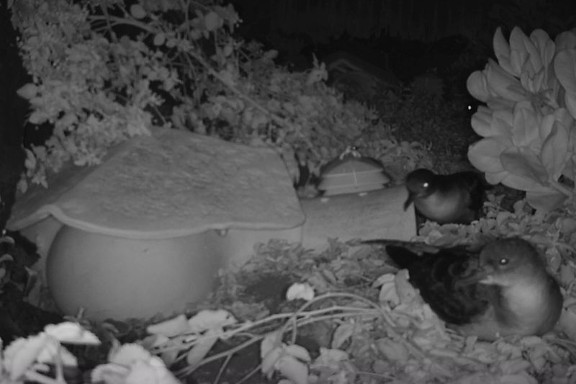 Wedge-tailed Shearwaters nest modules tested on O'ahu

David Hyrenbach, Associate Professor of Oceanography, is working with Oikonos – Ecosystem Knowledge, Windward Community College (WCC) and the California College of the Arts (CCA), to develop and test ceramic nest modules for Wedge-tailed Shearwaters breeding on O'ahu. Ten modules were fired at WCC in April and installed at the Freeman Seabird preserve in mid May.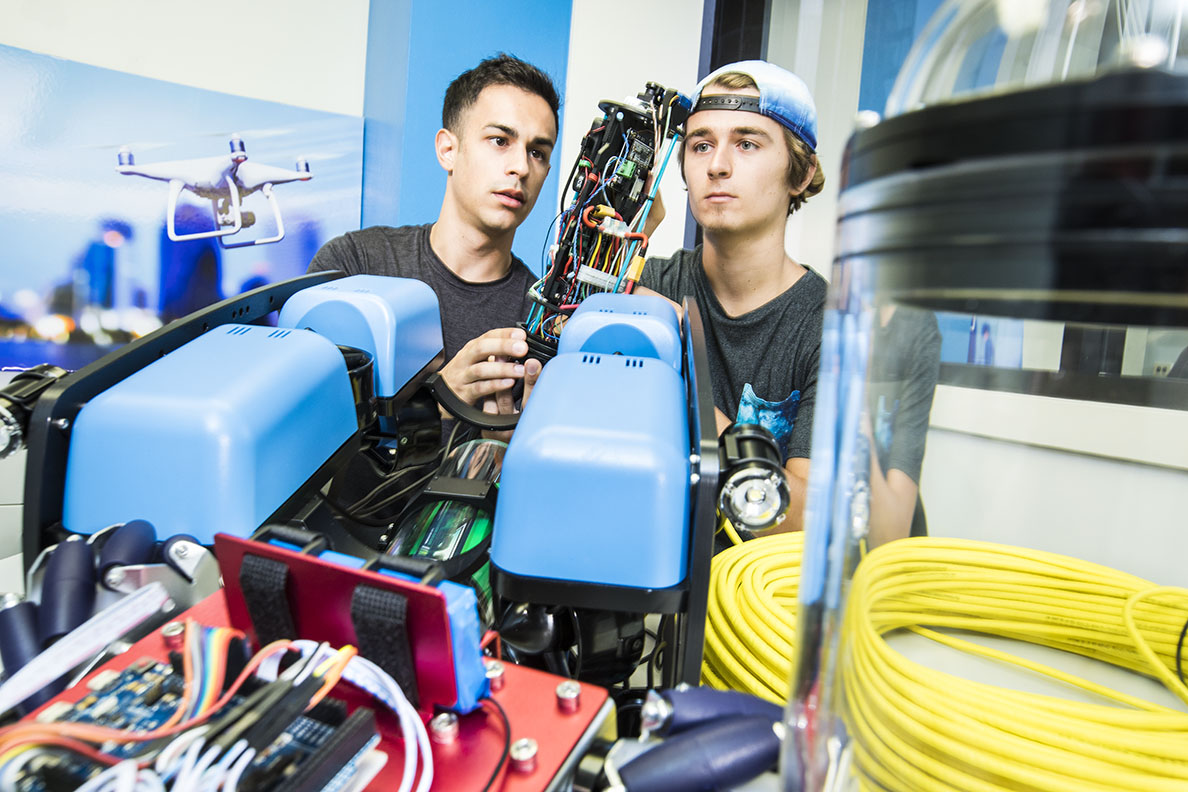 NEW BACHELOR OF SCIENCE IN ENGINEERING
HPU is proud to announce the introduction of a Bachelor of Science in Engineering starting Fall 2018. Students will have the option of multiple tracks including Electrical Engineering; with options for a Concentration in Engineering Sustainability and to graduate with Honors, in Biomedical Engineering, and in Biotechnology Engineering, with specializations in Bioprocess and Bioenvironmental Engineering. All HPU Engineering students will get hands-on experience in applying engineering concepts through several laboratories and project courses across all three programs in addition to a research thesis option for Electrical Engineering. In addition, there are opportunities to participate in robotics projects within the Robotics for Good Club, which has teams exploring Air, Land, Water, and Outreach. In their senior year, students will also have the option to study abroad during their fall semester.
Programs of Study
DEPARTMENT OF COMPUTER SCIENCE AND ENGINEERING
DEPARTMENT OF MATHEMATICS