Master of Arts in Diplomacy and Military Studies
LEAD AT THE INTERSECTIONS BETWEEN FORCE AND STATECRAFT WITH HPU's MADMS DEGREE
Strong international focus and interdisciplinary approach
Generous transfer credit is offered to graduates of U.S. Armed Forces' military colleges and universities
Choose from over 70 courses in 10 humanities and social science disciplines
Learn from generals, diplomats, and intelligence community professionals
All the flexibility you can imagine – choose full- or part-time study and classes offered on evenings, weekends, and online
Approved for VA benefits
Looking for a professional career in the civilian, military or government sectors? Hawai'i Pacific University's (HPU) Master of Arts in Diplomacy and Military Studies (MADMS) program will unlock the door for you! This program is great for working professionals because you have the option to create a schedule that works for you and with 70 different courses, you can tailor your MADMS program to your personal interests as well. You will gain substantial knowledge of the role of military and diplomacy force in world affairs which will guide you to become an effective leader. This is your opportunity to do your part in the world's political, social, and economic development!

Length of program: 18 months
Entry terms: Fall/Spring/Summer
Program delivery: on-campus 
Cost of program: $34,990 or $1050/credit
  *Tuition rates are for 2023-24 academic year and subject to change.
Diplomacy and the military have always played a pivotal role in significant political, social, and economic development around the world. To be an effective leader of the future, it is therefore important to have a solid understanding of how diplomacy and the military impact politics and society.
HPU's MADMS provides you with an interdisciplinary view of the role of diplomacy and military force in world affairs from both a contemporary and historical perspective. To acquaint you with different methodologies and approaches to understanding statecraft and the military, the program combines courses in history, political science, international relations, art history, humanities, literature, philosophy, anthropology, strategic studies, and global leadership and sustainable development.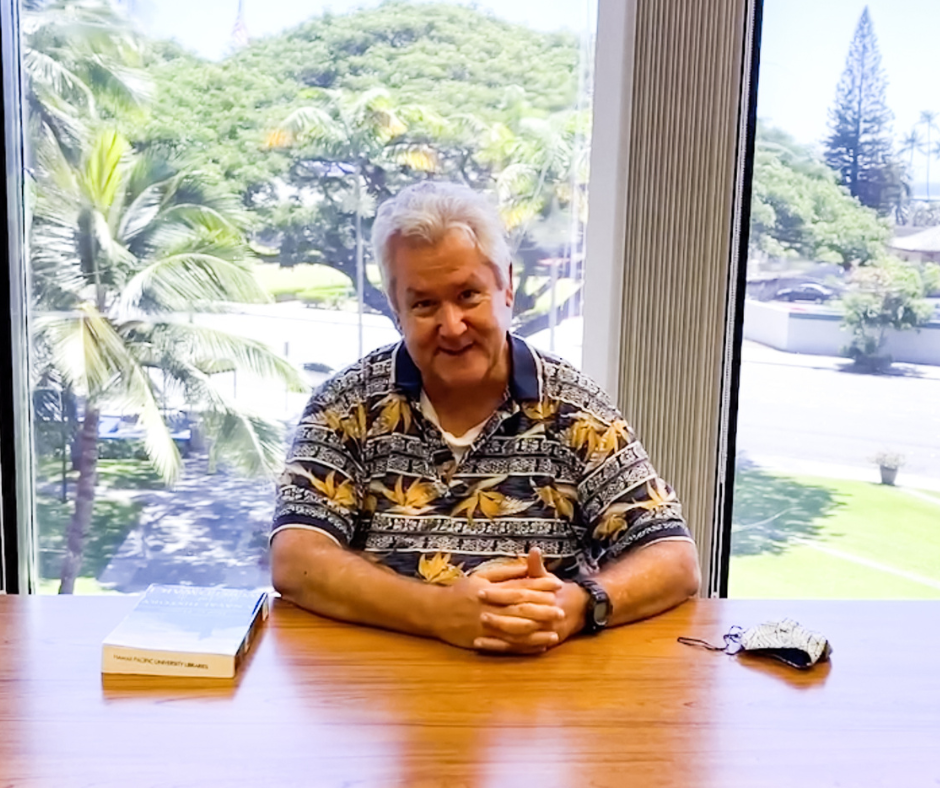 HPU instructor, Captain Carl Schuster was interviewed by National Public Radio (NPR) about intelligence gathering and high altitude balloons. Captain Schuster teaches in the Master of Arts in Diplomacy and Military Studies (MADMS) program at HPU, and teaches the Security Studies Certificate as well. He has been teaching at the University since 2000.
Captain Schuster served in a variety of U.S. and international posts both at sea and ashore before his retirement in 1999. He was a qualified Joint Staff Officer, Foreign Area Officer and Strategic Planner at retirement.
The MA in Diplomacy and Military Studies has a national and international reputation and is one of HPU's flagship academic programs. It is distinguished by its strong international/global focus and interdisciplinary approach. The program attracts international, civilian, and military students alike, creating a diverse student body that facilitates comprehending the complexities of contemporary security and diplomatic challenges. Student can choose from over seventy courses in ten humanities and social science disciplines. Classes are taught by internationally known scholars as well as practitioners in the field, including generals, diplomats, and intelligence community professionals.
HPU offers flexible course scheduling, which makes this program ideal for adult learners. Students may choose full or part-time study, and classes are offered evenings, on weekends, and online during the fall, spring, and summer.
Students who complete the Master of Arts in Diplomacy and Military Studies will:
Discuss and apply at an advanced and current level the various methodologies and approaches to the study of history, political science, and international relations in a diplomatic and military context.

Place questions and issues concerning the role of the military within their chronological and geographical context in the course of more in depth inquiries.

Make use of critically reflective tools for interpreting pertinent historical, cultural, philosophical, and political issues.

Articulate the moral and ethical concerns raised through the study of the relationship of force and diplomacy to society and technology.

Demonstrate the ability to integrate complex issues relating to the role of diplomacy and the military in a substantial piece of research, producing a professional paper of quality.

Be prepared to undertake further graduate study in history, political science, international relations, and related fields.
Individuals wishing to apply to the MADMS degree program at HPU are required to submit the following:
Application

Transcripts

Two Letters of Recommendation

Statement of Purpose
$55 Application Fee
Students from a variety of backgrounds are attracted to this degree program. Therefore, to ensure that each student is adequately prepared for the academic rigors of a graduate-level program, the following courses must be satisfactorily completed as a foundation for graduate studies:
Any TWO 1000-level History courses
Any ONE 3000-level History course
Any ONE 4000-level History course
INTR 3000: International Relations
PSCI 2000: Introduction to Politics
OR
18 undergraduate credits in History, Political Science, and International Relations, including upper-division coursework in Military and/or Diplomatic History and International Relations.
AND/OR
a combination of experience in diplomatic or military affairs.
Dr. RUSSELL HART
Professor of History
Director, Diplomacy and Military Studies Program
Department of History and International Studies
Hawai'i Pacific University
500 Ala Moana Blvd., Suite 6313 (WP5-360-J)
Honolulu, HI 96813
Phone: 808.543.8043 | E-mail: rhart@hpu.edu
An MADMS degree will unlock the door to a wide range of rewarding professional career possibilities in the civilian, military, or government sectors.
MADMS graduates serve the United States as officials in the State Department, work in embassies, serve in the U.S. Armed Forces, or work as civilian contractors for the Departments of Defense and Homeland Security, among others.

Other graduates pursue careers as researchers and analysts at private think-tanks, non-governmental organizations (NGOs), international organizations (IGOs); or become educators.

Still others continue their graduate studies in law, history, political science and international studies as a foundation for even more advanced professional careers.
The MADMS program has an impressive career placement track record. Recent grads have gone on to careers that include:
Chief of Staff, Minister of Public Administration, Government of Slovenia
Exercise Planner, US Pacific Fleet
Senior Analyst, Booz Allen Hamilton Corporation
Advisor to the Minister of National Defence, Ministry of National Defence of Republic of Lithuania
Attaché for Francophone Representation with the Permanent French Representative to the UN General Assembly, New York City
Indonesia Country Specialist, Amnesty International
Asia and Southwest Oceania Expert for the French Ministry of Foreign Affairs
Staff, French St. Cyr Special Military School
Research Fellow, Pacific Forum Center for Strategic Studies, Honolulu, Hawai'i
Assistant to Afghan Minster of Defense
Director for Reform and Development of the Afghan National Army Air Corps, Afghanistan
Director for The US Army Pacific Training and Exercises Programs, Hawai'i
Program Manager, Camber Corporation International Civil-Military Group
Warfare Requirements Officer/Commander-in-Chief Liaison, U.S. Naval Forces Europe,
Commanding Officer, Afloat Training Group Middle Pacific, Ford Island, Hawai'i
Commanding Officer/Professor of Naval Science ,Naval ROTC, Auburn University-Tuskegee University Consortium, Alabama
Chief of Staff, Naval Surface Group Middle Pacific, Hawai'i
Professor, National Defense Intelligence College, School for Science and
Technology Intelligence, Bolling Air Force Base, Washington, D.C
Operational Planner, U.S. Pacific Fleet Command, Pearl Harbor, Hawai'i
Professor, U.S. Military Academy, West Point