Incoming Exchange Application
Application DeadlinE
Spring 2024 (January to May): October 1, 2023

Fall 2024 (August to December): May 1, 2024

Academic Year 2024-2025 (August to May): May 1, 2024
Application Requirements
Be formally nominated by your home university

2.75/4.0 GPA

Meet HPU English Requirements for regular admissions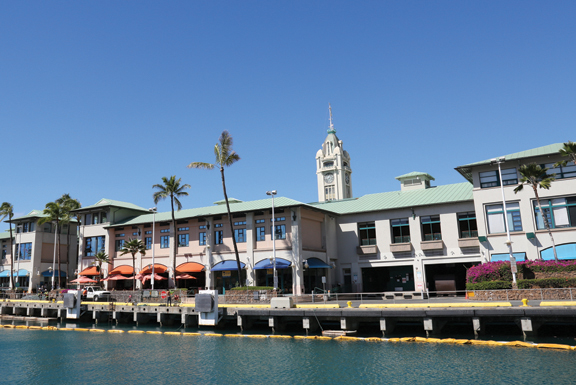 Application Information
There are three main parts to the Incoming Exchange Application:
STEP One: Personal and Academic Information
STEP Two: Required Documentation - Please see the checklist below
STEP Three: Application for Admission - This a separate form you will need to complete, and there are detailed instructions on the application form once you click "Apply Now" below. 
Before starting your application, you will want to make sure you have the following documents ready to upload. Please read the instructions carefully. If documents do not meet all of the requirements, you will be asked to submit additional documentation. PLEASE NOTE: OFFICIAL TRANSCRIPTS AND ENGLISH TEST SCORE MUST BE SIGNED AND STAMPED BY YOUR EXCHANGE COORDINATOR FOR VERIFICATION.

1. COLOR COPY OF PASSPORT
You will need to upload a color copy of your passport. Passports must be valid for at least 6 months past the end of intended term of study.

2. OFFICIAL TRANSCRIPT WITH COORDINATOR'S STAMP AND SIGNATURE 
Please obtain a copy of your official transcript from your home university and ask your exchange coordinator to sign and stamp the transcript.

3. CONFERRAL OF UNDERGRADUATE DEGREE (GRADUATE/MASTERS STUDENTS ONLY) WITH COORDINATOR'S STAMP AND SIGNATURE
If you are an undergraduate/bachelors student, you do not need to submit this document.

4. ORIGINAL ENGLISH TEST SCORE WITH COORDINATOR'S STAMP AND SIGNATURE
HPU requires proof of English proficiency. We accept the scores listed as "Regular Admission" on HPU's English Entry Levels page. Test scores may not be more than two years old by the intended entry term. For example, Spring 2024 classes start January 8, 2024. Therefore, you must have taken the test after January 8, 2022. Please have your exchange coordinator sign and stamp this document before uploading it.

5. STATEMENT OF FINANCIAL SPONSORSHIP (SFS)
All students must be able to demonstrate financial ability to pay for their academic and living expenses before Hawaiʻi Pacific University can issue an immigration document. Please be sure to fill out completely and sign the Statement of Financial Sponsorship form. All amounts must be in USD.

6. FINANCIAL DOCUMENTATION
In addition to the Statement of Financial Sponsorship (SFS), you will need to submit financial documents proving the amounts listed. This documentation should be in the form of a letter from the bank in English listing the amount in U.S. Dollars with the a bank official's signature, bank stamp or seal, and dated within six months of your start date at HPU.

7. HEALTH REQUIREMENTS
Once you're officially admitted to HPU, you will receive your HPU email and HPU student ID number. You will need your HPU ID number in order to submit the following health requirements. We wanted to inform you of what medical documents HPU will need so you can plan in advance. HPU has partnered with Med+Proctor for the submission of immunization records, which will make the process easier for you. We will send you an email to notify you, when you can access the platform and submit your documentation. For more detailed information and instructions on the required forms and how to submit them (Form D and Form E), please visit State of Hawaii Health Clearance Requirements.