Deadlines
When are my health requirements due?
You must have all your health requirements submitted to - and "CLEARED" by - Castle Branch on time in order to participate in clinical courses
Deadlines for Each Semester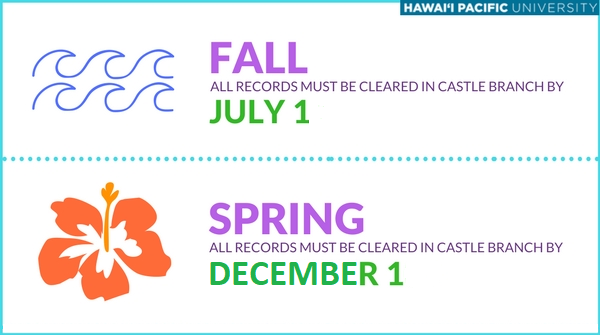 All health records must receive a "CLEARED" status in Castle Branch prior to each deadline. The Nursing Department cannot provide extensions as dates are set according to clinical facility regulations and processing time.
REMEMBER: If you do not clear your health and clinical documentation requirements, facilities will not allow you onsite. You will be dropped from your clinical course(s) AND the associated theory course(s), and you will not be allowed to reregister for the semester.