School of Nursing
Welcome to HPU School of Nursing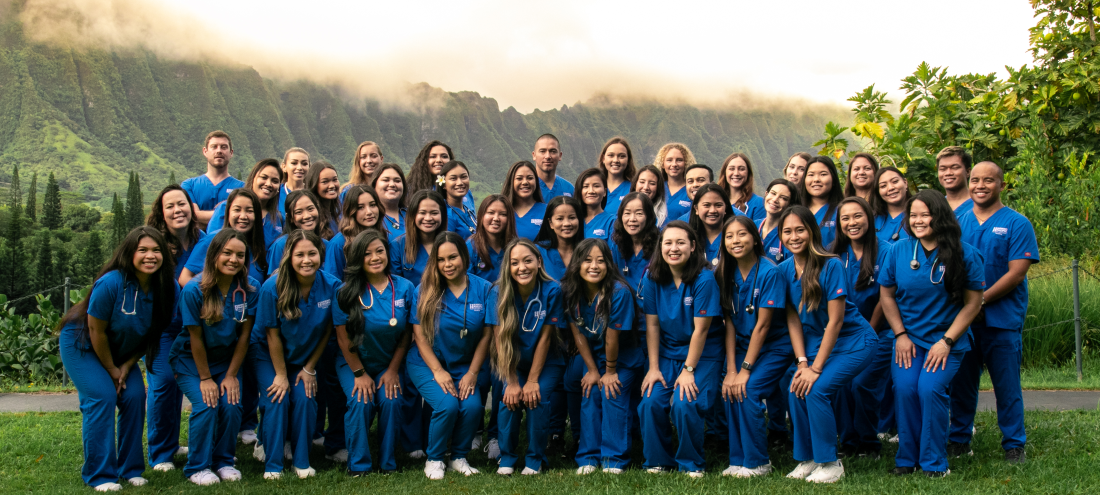 OUR MISSION
The School of Nursing at Hawaiʻi Pacific University is committed to educating and preparing well-qualified and dedicated professionals in the practice of health promotion and health care. Graduates are lifelong compassionate learners and leaders who provide exceptional holistic care in the spirit of aloha for a global community.
OUR VALUES
The faculty, staff, and students of the School of Nursing join the rest of the Hawaiʻi Pacific University community in embracing the following values as representative of the spiritual, ethical, and philosophical principles that support our community, as well as of the aspirational ideals to which we collectively aspire. Alumni of the School of Nursing give back to their communities and exemplify HPUʻs standards of excellence.
PONO - meaning righteous, honest and moral, and an energy of necessity.
KULEANA - meaning responsibility and rights, and concern for all interests, property, and people.
ALOHA - meaning hello, goodbye, love, kindness and grace, unity, humility, patience and waiting for the right moment.
Dean's Welcome
Welcome to the School of Nursing at Hawai'i Pacific University

We became a School of Nursing in January 2022 and are making rapid changes to improve the student experience in the programs we offer. Please read over the materials on our website and do not hesitate to ask questions.

We offer both undergraduate and graduate nursing education. A BS in Nursing will qualify you to take the national licensing exam to become a Registered Nurse (RN). There are numerous RN positions open all over the country and Hawaii is in great need of RNs for the future. Over the past couple of decades, we have seen the health of Americans decrease, whether due to obesity, living longer, environmental issues, or infectious diseases. Therefore, our society is in desperate need of more health care providers who are committed to promoting the health and preventing disease.

We also offer graduate education in Nursing, leading to a Master's Degree that allows you to sit for exams to be licensed as a family nurse practitioner (FNP), an adult-gerontology acute care nurse practitioner (AGACNP), or a psychiatric mental health nurse practitioner (PMHNP). The FNP program is offered face-to-face in Honolulu and all of these programs are also offered online for the convenience of the working nurse. Finally, we offer a Doctor of Nursing Practice degree online. With your graduate nursing education, you will be positioned to impact society's health, in Hawaii, throughout the United States, and globally.

Wishing you all the best as you design and plan for your future.

Carolyn Yucha, RN, PhD

Interim Dean and Professor
Health Requirements
state-of-the-art training for the future nurses of Hawai'i

A GIFT TODAY CAN SAVE LIVES TOMORROW
HPU's School of Nursing students use the latest technology to learn their craft. With your support, we can ensure that our simulation center continues to provide state-of-the-art training to the future nurses of Hawai'i. By making a gift today, you're helping to save lives tomorrow. Support simulation based learning by making a donation.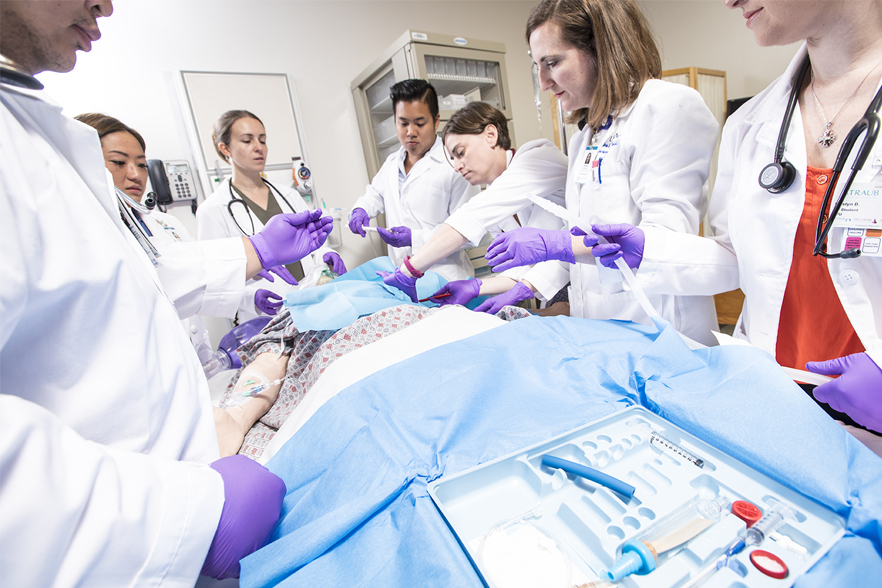 CCNE Accredited
The baccalaureate degree program in nursing, master's degree program in nursing, post-graduate APRN certificate program, and Doctor of Nursing Practice at Hawai'i Pacific University are accredited by the Commission on Collegiate Nursing Education, 655 K Street, NW, Suite 750, Washington DC 20001, 202-887-6791