Graduation
UPDATE – MAY 22, 2020
As you are aware, we had to postpone the May 9 Commencement Ceremony. We understand how important this celebration is to you, your family, and your friends, so this decision did not come easily, however, given the rapidly changing circumstances around the world, it was the best option to ensure the safety and well-being of our entire 'ohana.
Hawai'i Pacific University is deeply committed to honoring your hard work and accomplishments. As soon as we are able, we want to invite the class of Spring 2020 back to celebrate in person. We cannot at this time confirm a date for the new ceremony as we are still waiting on government and CDC guidance on large gatherings, however we hope to be able to celebrate with you as soon as it's safe to do so.
To our graduates, please look out for some mail from HPU as a way to congratulate you on your hard work. If you have achieved academic honors, we will include your honors sash in one of the mailings. If you have ordered regalia from the HPU Bookstore, please be aware that due to COVID 19, shipments have been delayed. They have updated their shipment timeline to June 6. If you have questions, please contact the bookstore directly at SM8094@bncollege.com.
We celebrate your achievements, we congratulate you on your successful journey through this stage in your life, and we promise to be here for your next steps. As soon as we are cleared to do so, we will announce a date for the rescheduled graduation ceremony. If you have any questions, please contact commencement@hpu.edu.
Brooke Carroll 
Vice President of Advancement 
Hawaii Pacific University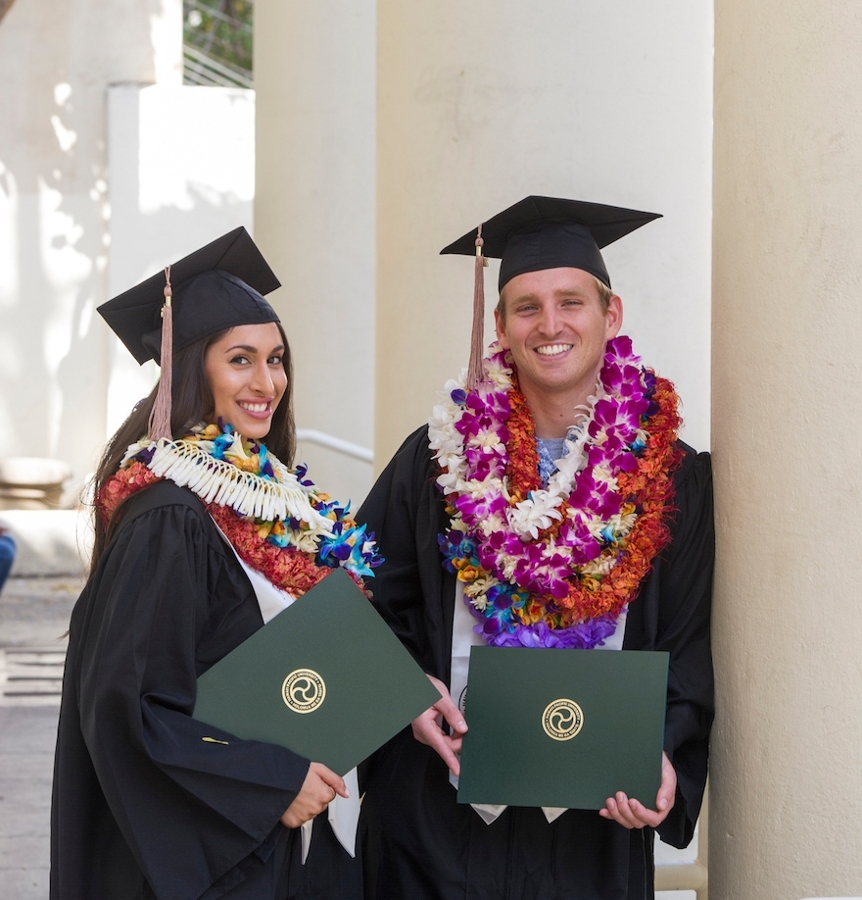 PLEASE TAKE A FEW MINUTES TO SHARE WITH US YOUR EXPERIENCE AT HPU.