Master of Science in Business Analytics
LEAD THE WORLD IN BUSINESS ANALYTICS TO PRODUCE SOLUTIONS AND CHANGE HOW ORGANIZATIONS FUNCTION

In today's dynamic business landscape, data-driven decision-making is key. That's why we've designed a skills-based learning program that not only equips you with the latest analytics tools and techniques but also connects you with industry micro-credentials that are in high demand. Every course is aligned with a credential from program leaders like Coursera, IBM, Google as well as from Tableau, and Altair RapidMiner.


Become a data analyst ready to analyze and to visualize data for strategic decision making 
Study contemporary data analyst skills from content derived from leading, global organizations
Study consumers' buying habits to help businesses make more strategic decisions about how they market their products and services. 
Master the process of gleaning insights from data to inform better business decisions
Learn in-demand job skills from first day of instruction and bring them into the workplace
Message from the Program Chair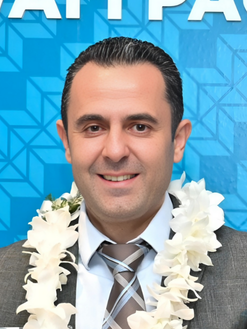 Welcome to the Master of Science in Business Analytics program!
I am thrilled to extend a warm welcome to all aspiring business analysts and data enthusiasts. Our program is designed to equip you with the knowledge, skills, and tools necessary to thrive in the dynamic field of Business Analytics.
In today's data-driven world, businesses rely on insights derived from data to make informed decisions. Whether it's optimizing operations, identifying market trends, or enhancing customer experiences, the ability to harness data is a fundamental driver of success.
Our program offers a comprehensive skill-based curriculum that blends theory with real-world applications. You will learn to manipulate data, build predictive models, and extract meaningful insights from complex datasets. We emphasize hands-on experience through case studies, industry projects, and access to cutting-edge analytics tools and software.
One of the unique features of our program is our alignment with professional certificates from industry leaders such as IBM, Google, Meta (formerly Facebook), Tableau, and RapidMiner. By completing specific courses within our program, you can earn valuable certifications from these tech giants. These certifications are highly regarded in the industry and will not only enhance your qualifications but also open doors to exciting career opportunities.
Our goal is to prepare you not only academically but also professionally, so you can excel in a wide range of careers, from data analysis to business intelligence and beyond.
I encourage you to explore our program further, reach out with any questions you may have, and consider joining our vibrant community of learners. I look forward to meeting you and being part of your skill-based educational journey.
Sincerely,
Dr. Ghazwan Hassna
Program Chair – Master of Science in Business Analytics
The Masters of Science in Business Analytics is designed to prepare learners for data analyst careers.  A data analyst finds a solution to a problem or provides an answer to a question.  This career tasks a data analyst to gather, purify, and analyze data sets.  Contemporary data analysts work in a variety of fields, including government, business, finance, law enforcement, and science.

Imagine a career in which you tackle some of the following questions.  What types of clients ought a company to focus on in its upcoming advertising campaign? Which age range is most susceptible to a specific disease? What behavioral trends are associated with financial fraud?
Here's what many data analysts do on a day-to-day basis:
 Gather data: Analysts often collect data themselves. This could include conducting surveys, tracking visitor characteristics on a company website, or buying datasets from data collection specialists.
 Clean data: Raw data might contain duplicates, errors, or outliers. Cleaning the data means maintaining the quality of data in a spreadsheet or through a programming language so that your interpretations won't be wrong or skewed. 
 Model data: This entails creating and designing the structures of a database. You might choose what types of data to store and collect, establish how data categories are related to each other, and work through how the data actually appears.
 Interpret data: Interpreting data will involve finding patterns or trends in data that could answer the question at hand.
 Present: Communicating the results of your findings will be a key part of your job. You do this by putting together visualizations like charts and graphs, writing reports, and presenting information to interested parties.
Program Fact Sheet
CORE COURSES (21 Credits)

BAN 6000 - Information Systems Management

 This course covers concepts, methodologies, and frameworks related to leading and managing the information systems functions in the organization. Topics include information systems strategic planning, acquiring information systems, and managing information systems projects and related issues in modern organizations. Course Restriction: Restricted to Graduate Students.

Harvard Business Review Case Studies
Introduction to Coursera Career Academy

BAN 6100 - Spreadsheets for Bus Analytics

 Spreadsheet tools like Excel are an essential tool for working with data - whether for data analytics, business, marketing, or research. This course is designed to give you advanced working knowledge of Excel and how to use it to prepare, clean, and analyze data. Course Restrictions: Restricted to Graduate Students.

IBM Data Analytics with Excel and R Certificate

BAN 6200 - Business Analytics for Big Data Revolution

This course provides you with the fundamental theories, concepts, and tools to understand the emerging role of Business Analytics in modern organizations, apply visualization techniques, and communicate with analytics professionals to effectively use and interpret analytic models and results for making better business decisions. Course Restriction: Restricted to Graduate Students.

Tableau Professional Certificate

BAN 6300 - Data Wrangling with SQL

Much of the world's raw data from electronic medical records to customer transaction histories lives in organized collections of tables called relational databases. Being able to wrangle and extract data from these databases using SQL is an essential skill within the Business Analytics profession and is in increasing demand. Topics in this course include data organization, tables, and best practices for database construction. Students also learn how to write queries to extract, sort, filter, clean, and manipulate data using SQL. Course Restrictions: Restricted to Graduate Students.

IBM Data Analytics Certificate

BAN 6400 - Data Mining for Big Data Analytics

 Big Data is the driver of the new digital economy. In this course, you will gain a better understanding of both well-established and cutting-edge methodologies, algorithms, techniques, and tools being employed to clean, prepare, and mine large volumes of data to extract meaningful business insights. Course Restriction: Restricted to Graduate Students.

Rapid Miner Professional Certificate(s)
IBM Data Analytics Certificate

BAN 6500 - Methods in Project Management

 This course combines project management topics with modern methods of software support. You will learn about initiating, planning, executing, monitoring/controlling, and closing processes of predictive project management. You will also learn about Agile project management methodology and related processes. Course Restrictions: Restricted to Graduate Students.

Google Project Manager Certificate

BAN 6600 - Scripting for Business Analytics

This course covers the use of scripting languages, such as Python or R, for data analysis and manipulation. You will learn how to import, clean, manipulate, analyze, and visualize data using scripting languages. Upon completion of this course, you will have an understanding of the use of scripting languages for data analysis and be equipped with a valuable and in-demand skill for your future career. Course Restrictions: Restricted to Graduate Students.

Google Data Analytics Professional Certificate
CAPSTONE (3 Credits)
BAN 7000 - Integrated Capstone
This capstone course provides you with an opportunity to apply your knowledge and skills in business analytics to a real-world problem. Through teamwork and collaboration, you will work on a project that requires analyzing data, identifying insights, and presenting findings. This course will prepare you to be strategic thinkers and problem-solvers and provide you with valuable experience in working with data in a business context. Prerequisites: Complete all Core Courses and at least two Elective Courses under the Master of Science in Business Analytics program. Course Restrictions: Restricted to Graduate Students.
ELECTIVES (9 Credits)

BAN 6450 - Network Analytics

Network analytics is used in the study of diverse structures such as the internet, interlocking directorates, transportation systems, epidemic spreading, metabolic pathways, web graphs, electrical circuits, and project plans. This course focuses on the methodological foundations which have become a prerequisite for researchers and practitioners working with network models. Course Restrictions: Restricted to Graduate Students.

BAN 6550 - Big Data

This course covers methods for the design, implementation, and management of Big Data analytics. It focuses on technologies and modeling methods for large-scale, distributed analytics. Upon successful completion of the course, you will become familiar with the fundamental concepts of Big Data management, recognize challenges, and understand how Big Data impacts Business Analytics, including proposing scalable solutions for organizations. Course Restrictions: Restricted to Graduate Students.

IBM Data Science, and Spark Foundations Specialization
IBM Data Engineering Certificate

BAN 6650 - Marketing Analytics

In this course, you will gain an understanding of marketing analytics and its fundamental concepts. You will learn common methods used by marketers and learn how analytics plays a key role in digital marketing. You will explore how data are collected and analyzed for marketing purposes, as well as the privacy regulations that govern the online marketing space. By the end of the course, you will have the skills to tackle common challenges in working with marketing data and be equipped to make data-driven decisions. Course Restrictions: Restricted to Graduate Students.

Meta Marketing Analyst Certificate

BAN 6910 - Special Topics in Business Analytics

This special topics course addresses specialized and contemporary issues within the Business Analytics field of study. Course Restrictions: Restricted to Graduate Students.

BAN 6990 - Internship

Internships provide applied, experiential learning opportunities so you can make connections between academic study and the practical application of that study in a professional work environment. Academic internships are supervised by a faculty member and an on-site professional supervisor. All academic internships must be approved in advance by the department or program. Unless stipulated otherwise by the department or program, credit hours are defined by the university's credit hour policy. Internships may be repeated for a total of 9 credit hours. Prerequisite: At least a 2.7 GPA for undergraduate level and a 3.0 for graduate. Course Restrictions: Restricted to Graduate Students.

BAN 6997 – Directed Readings in BAN

Directed individualized topics. Course content will vary as set forth in an approved syllabus. May be repeated when the content has changed. Repeatable for up to 6 credits if content has changed.
Job Outlook
The average base salary for a data analyst in the US is $69,517 in December 2021, according to Glassdoor. This can vary depending on your seniority, where in the US you're located, and other factors. Data analysts are in high demand. The World Economic Forum listed it as number two in growing jobs in the US. The Bureau of Labor Statistics also reports related occupations as having extremely high growth rates.
From 2020 to 2030, operations research analyst positions are expected to grow by 25 percent, market research analysts by 22 percent, and mathematicians and statisticians by 33 percent. That's a lot higher than the total employment growth rate of 7.7 percent.
As advancing technology has rapidly expanded the types and amount of information we can collect, knowing how to gather, sort, and analyze data has become a crucial part of almost any industry. You'll find data analysts in the criminal justice, fashion, food, technology, business, environment, and public sectors—among many others.

Data analyst vs. data scientist: What's the difference?
Data analysts and data scientists both work with data, but what they do with it differs. Data analysts typically work with existing data to solve defined business problems. Data scientists build new algorithms and models to make predictions about the future
Where our MSBA alumni have gone
Recent MSBA graduates enjoy rewarding careers at companies around the world, including:
Accenture

HMSA

Amazon

Dell

Microsoft

Charles Schwab

Decision Research Corporation

State of Hawaii

AvePoint

Hawaii National Bank

Bank of Hawaii

Aston Hotels & Resorts

Telenor

Hawaiian Tel

Booz Allen

City and County of Honolulu

BAE Systems

American Savings Bank
Success comes naturally to HPU MSBA alumni, including:
Zach Thorpe – Operations Manager at Amazon Web Services





Sukru Tunca – Business Analyst at HMSA





Farani Lucero – Senior Web Application Developer at eCivis





Francis Montenegro – Associate Software Engineer at Accenture





Manuel Pulido – Lieutenant Colonel, United States Army





Anze Znidarsic – Senior full-stack HTML5, JavaScript, and PHP Engineer at Flycom d.o.o





Mieko Miyazaki – Systems Analyst at Hawaii National Bank





Randy Williams – Director of ACS at AvePoint