Doctorate in Clinical Psychology
To address the mental health needs of our community, HPU psychology faculty, staff, and administrators are working diligently on the upcoming WASC-approved PsyD program set to begin in Fall 2020.
The PsyD program at Hawai'i Pacific University is designed to equip graduates with the necessary knowledge, skills, and experience to serve the mental health needs of diverse populations with compassion and professionalism. Through training that emphasizes the importance of evidence from research and insights from practice, we prepare graduates for careers as doctoral-level clinical psychologists who can work ethically and effectively within a rapidly changing mental health services environment, both in Hawai'i and throughout the rest of the nation. We value critical thinking, clinical competence, and an awareness of the influence of society and culture on the mental health of individuals and organizations. The PsyD program at Hawai'i Pacific University is seeking APA accreditation to ensure that its graduates can become licensed psychologists in any state.
Individuals who complete this program will be prepared to fill a much-needed niche here in Hawai'i and beyond. In addition to working in clinical practice and in academia, the HPU PsyD graduate will be prepared to facilitate change and influence social policy. With our exceptionally diverse student body and our location at the crossroads of the Pacific, Hawai'i Pacific University is ideally positioned to provide this education and training.
The Doctorate in Clinical Psychology will achieve the following outcomes:
Science and Evidence-Based Practices. Demonstrate foundational and advanced knowledge of theories and empirical evidence supporting those theories in personality/social psychology, cognitive psychology, developmental psychology, biological aspects of behavior, and psychopathology, as well as the research methods and statistical data analysis employed in psychology.
Communication and Responsibility in a Diverse World. Conduct cognitive/ intellectual, personality, and psychodiagnostic assessments and effectively implement, communicate, and disseminate appropriate psychological interventions supported by the empirical literature with consideration of diversity, group dynamics, and geography.
Professionalism and Application. Understand the APA code of ethics and how it is applied to clinical situations; extend that knowledge by employing theories of clinical supervision in practice, internship, and professional work; develop and maintain appropriate professional relationships with people served as well as with professional colleagues and supervisors.
Critical Thinking and Lifelong Learning. Be able to critically evaluate scientific theories, clinical assessment and intervention methods, and ethical dilemmas in professional psychology and identify best practices during supervision and as professionals.
Our faculty have a wide range of experience in clinical settings ranging from private practice to government health service agencies, major medical centers, and state hospitals. Our classes and practicum experiences will reflect this multiplicity of backgrounds, offering students rigorous education and training in core competencies of psychology, while taking into account students' own preferences for specialized training and future career paths. Expected practicum settings include a wide variety of public and private agencies, hospitals, and forensic facilities.
Effective for fall 2020 admissions, students must fulfill the following minimum qualifications for eligibility into HPU's PsyD program:
Graduation from an accredited baccalaureate program
Application
Application fee of $65
Official transcripts from an accredited baccalaureate and master's program (if applicable)
Three letters of recommendation
Completion of personal statement specific to the PsyD program
Psychology major or at least 15-semester credits in psychology, including statistics and abnormal psychology
GRE General Test
Interview (in-person or remote)
Desirable Admissions Profile
Preferred undergraduate Grade Point Average (GPA) of 3.00 on a 4.00 scale for the last two years of college and for psychology courses.
3.25 GPA in psychology courses
Bachelor's degree in Psychology from an accredited university
Graduate Record Examination (GRE) general test scores. A competitive combined Verbal plus Quantitative GRE score is 299. Completion of the GRE Psychology subject area test is recommended, particularly for non-psychology majors.
Foreign Language TOEFL of 80 or IELTS 6.5. Please use code: B515 to submit your TOEFL scores.
CV and previous professional experience related to mental health valued, but not required.
The application cycle for Fall 2020 is now open in APA's PSYCAS application portal. The priority deadline to be considered for admission as well as scholarships and assistantships is March 31. Applications received after March 31 will be reviewed as long as space remains in the program. All applications are reviewed on a rolling basis, meaning that applicants' materials are reviewed for an interview as soon as they are complete.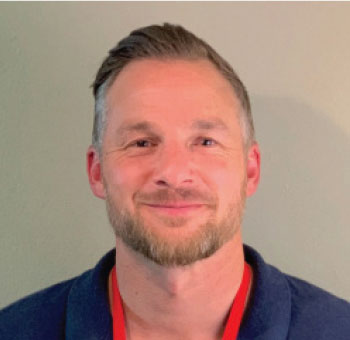 Sean Harris
Pacific University, Oregon, Psy.D. 2021 Hawaii Pacific University, B.A. 2014, M.A. 2016
"HPU has been an incredible experience for me. The small class sizes, the one-on-one attention, and the fact that I built quality relationships with my peers and psychology faculty at this University has made me a proud alumnus of HPU."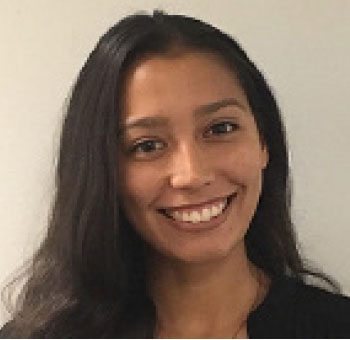 Cortney Janicki
University at Albany-SUNY Clinical Psychology, Ph.D. 2021 Hawaii Pacific University, B.A. 2014, M.A. 2016
"Hawai`i is such a unique and diverse place. HPU's psychology department captures and cultivates the spirit of Aloha and shows us how to go out into the world and make an important impact."