TogetherAll: Peer-to-Peer Support
Share lived experiences with otherS like you. Join the Togetherall community today!
Togetherall is a safe online community where HPU students can anonymously connect with others who understand what you're going through. Protecting members' anonymity is very important to Togetherall. Students don't use their real names, so it allows you to share how you're feeling more openly. 
Whether you want to get advice, tips or just want someone to listen outside of your friendship group, Togetherall is available to you. You too may be able to help others! Lots of students find Togetherall helpful as you can continue exploring your feelings at your own pace, speak to others in similar situations and make use of different resources without a time pressure—all in the one platform. Moderated by professionals to keep you safe, Togetherall is here for you. Learn more by clicking here.  
The service is free to all HPU students. To create an account: 

Go to Togetherall 
Click on "Register"
Select "I'm from a university or college" when prompted, which describes you?
Enter your HPU email address and click "Submit Details"
Answer a few more questions and then start using Togetherall.

For an in-depth explanation of the Togetherall platform, click here.

Togetherall Member Story: Member testimonial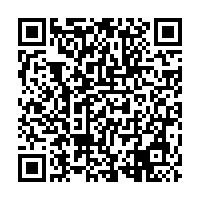 Questions? Contact the Counseling and Behavioral Health Services Office at counseling@hpu.edu or the Dean of Students Office at mmckee@hpu.edu. 
Disclaimer: Togetherall is not an HPU provided service, the platform is provided by a third party. Togetherall is not a mental health crisis service or hotline. They are a peer-support digital community platform monitored by Togetherall's licensed and registered mental health practitioners. If you would like to schedule an appointment with an HPU therapist , contact the Counseling and Behavioral Health Office (Waterfront Plaza) at counseling@hpu.edu, or (808) 687-7076. If you are currently experiencing a psychological  emergency and require immediate assistance,  please contact 911, or Hawaii's Crisis Access Line at (808) 832-3100 for help.
Please consult the terms and conditions for joining along with the House Rules for Togetherall. While the program requires anonymity in member interactions, they are required to respond in the event of serious and immediate safety concerns for you or others, as outlined in Togetherall's House Rules.