Admissions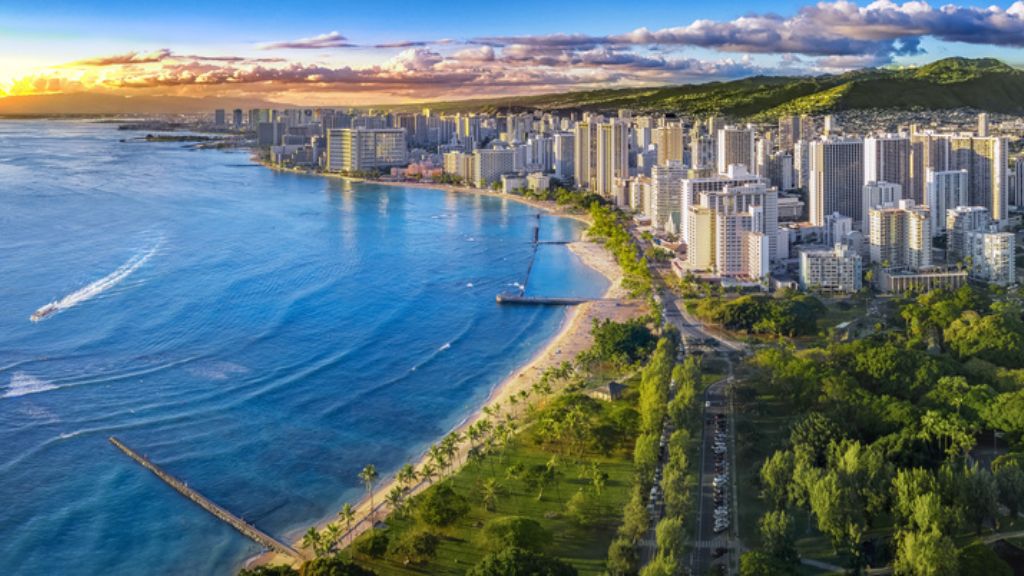 Honolulu Program
Application Deadline:
December 11, 2023

Classes begin: January 2024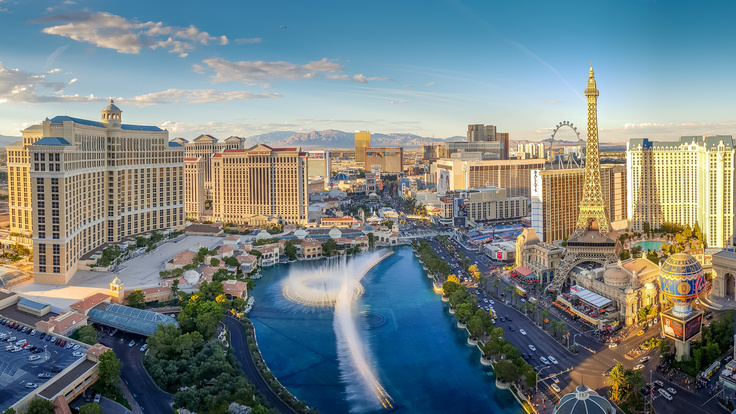 Las Vegas Program
Application Deadline: June 7, 2024
Classes begin: August 2024
Program Overview
The entry-level Doctor of Occupational Therapy (OTD) program at HPU is delivered in a hybrid format and accelerates learning so that you can complete your OTD in only 24 months. While an accelerated, hybrid program is challenging and rigorous, the HPU OTD faculty embraces a student-centered approach with emphasis placed on developing a cohort of learners to support you every step of the way. We use a hybrid model which combines the best of online learning with in-person education on campus in Honolulu or Las Vegas. Students enrolled in the program learn through asynchronous and synchronous didactic instruction, daily engagement with faculty and peers, hands-on lab immersions, fieldwork experiences, and the doctoral capstone. The HPU OTD is the destination for occupational therapy education and we invite you to join our 'Ohana!  
HPU's OTD program admissions process is centered around holistic admissions. We are dedicated to reducing barriers to the occupational therapy profession and value diversity in our student body. The program seeks students of diverse backgrounds with demonstrated potential to navigate the academic rigors of an accelerated and hybrid model OTD education.
Program Admission Requirements
 

Complete a baccalaureate degree from a regionally accredited institution with a minimum cumulative grade point average (GPA) of 3.00 or greater on a 4.00 scale prior to starting the program. Admission may be granted pending completion of the degree.

If cumulative GPA is less than 3.00 on a 4.00 scale, an applicant may still be eligible for admission if a cumulative GPA of 3.50 or greater has been achieved over the last 60 semester hours or 90 quarter-hour credits of coursework.

 
Complete all required pre-requisite courses with a minimum cumulative grade point average (GPA) and pre-requisite course GPA of 3.00 or greater on a 4.00 scale .  

Grades Below "C" in prerequisite courses will not be accepted

 

All prerequisite courses are required to be completed at a regionally accredited higher education institution entering the program (AP credits are not accepted).

 

The majority of prerequisite courses (over 50%), including at least one science, should be completed at time of application. Not all prerequisite courses are required to be completed at time of application.

 

Applicants must complete Anatomy and Physiology courses within the last five years, prior to application, or demonstrate ongoing work experiences that have kept this knowledge current.

Prerequisite courses can be completed in an on-campus, hybrid, or online format.

Recommend a minimum of 30 hours of observation in at least two different settings or exploration into occupational therapy as a profession.

Occupational therapy professional exploration activities examples can include attending in-services by occupational therapy professionals, actively reading journal articles, pre-occupational therapy student association club member, etc. 
Ability to fulfill the Technical Standards for Admission  
Submission of personal essay on OTCAS  

Submission of three letters of recommendation.    

One letter of academic recommendation is required.

 

The other two letters of recommendation can be from a volunteer or professional supervisor or manager, Occupational Therapist, or additional academic references.

 

Letters from family, friends or co-workers will not be accepted

 

 
Successful completion of an admission interview. Applicants are selected for interviews based on a holistic evaluation of their application and supporting materials.  
Complete an approved Background Check and Drug Screening prior to matriculation   
At this time, we can only accept U.S. Permanent Residents and U.S. Citizens. For all applicants for whom English is not their first language or those who have completed a degree and pre-requisite courses in a foreign country, demonstration of English language proficiency is required through completion of the Test of English as a Foreign Language (TOEFL) exam or its equivalent.
Program Prerequisites
General Physics, Kinesiology or Biomechanics (3 semester hours/4 quarter hours)

 

Human Anatomy and Physiology I and II with Laboratory (8 semester hours/12 quarter hours)

 

Statistics (3 semester hours/ 4 quarter hours)

 
Developmental Psychology (Lifespan) (3 semester hours/4 quarter hours)

 

Abnormal Psychology (3 semester hours/4 quarter hours)

 

English Composition or Writing (3 semester hours/ 4 quarter hours)

 

Biology with Laboratory - recommended
Medical Terminology - recommended
Completion of the listed prerequisites does not guarantee admission into the program.
Applicants will use the Occupational Therapist Centralized Application System (OTCAS) available at https://otcas.liaisoncas.com to apply. OTCAS allows OT applicants to use a single web-based application and one set of materials to apply to multiple OT programs. OTCAS is a service of the American Occupational Therapy Association (AOTA) and is administered by Liaison International (LI), an education information technology company located in Watertown, Massachusetts. The current OTCAS application fees are $155 for the first program you apply to and $67 for each additional program.
OTCAS Application Fees and Fee Waivers - Liaison (liaisonedu.com)
Procedures
Applicants who apply through OTCAS submit a completed web-based application comprised of biographical data, colleges and universities attended, academic course history, physical therapy observation hours, list of reference providers, work experiences, extracurricular activities, honors, professional licenses, and school-specific questions or supplemental requirements. It is the applicant's responsibility to read and follow all OTCAS and program-specific instructions. Applicants should apply early as it can take up to 5 weeks for OTCAS to verify the file, once it is in "complete" status.
Applicants should follow these steps:
Review the OTCAS instructions and program admission requirements.
Create an OTCAS application account.
Complete the "Colleges Attended" section first by entering all institutions attended.
Print an OTCAS transcript matching form for each institution attended.
Arrange for all official transcripts to be sent to OTCAS with the "Transcript Matching" form enclosed.
Enter all United States and Canadian college courses using personal copies of their transcripts.
Complete the References section for three (3) references, so their evaluators have adequate time to respond.
Admissions Review
The OTD Admissions faculty and committee will review completed applications in the order of receipt on a rolling basis during the admissions cycle.
Applicants are evaluated based on cumulative and prerequisite GPA, references, and all supporting materials received. Additional factors considered include relevant work experience and/or observation hours. The OTD admissions committee will grant admission interviews by invitation only. An interview does not guarantee program admission.
Interview process: The OTD Admissions coordinator will coordinate interviews for all selected applicants. All interviews will be conducted asynchronously using a web-based video platform. Applicants will video-record and upload their responses to interview questions in real-time for review by the OTD Admissions Committee. Written responses (essays) or standardized questionnaires may also be included in the interview process and occur through the web-based video platform.
Selection Process. The OTD Admissions Committee and faculty will accept students into the program based on holistic evaluation of their application, supplemental material, and interview. All applicants will be notified by email regarding final selection decisions. The Director of Admissions will make a personal phone call to applicants accepted into the program.
The OTD Admissions committee will use a combination of academic performance, personal references, video interviews, written responses (essays), and standardized measures to ensure nondiscrimination and equal opportunity for all applicants.
CANDIDATE SELECTION FOR INTERVIEWS & ACCEPTANCE INTO PROGRAM
The purpose of the interview is to become better acquainted with the candidate to ascertain their professional potential and alignment with both the OTD Program and HPU's College of Health and Society's mission, vision, and values.
Applicants may be selected for interviews before fully completing their application file. Minimum requirements for interview consideration include verified application, official transcripts, two recommendation letters, and a minimum of 4 of 6 prerequisite courses completed.
HPU 'Ohana Prioritized Application Process: Current HPU students who have achieved 90 undergraduate credits toward their bachelor's degree / HPU Graduate students / HPU alumni who have fully completed their application file and meet the minimum program requirements, are guaranteed an interview.
Following the completion of the interview sessions, the top candidates will be offered acceptance into the program. At this point, candidates can follow one of the routes below:
The candidate accepts the offer and provides a non-refundable deposit to hold their spot in the program. Program seat deposits are due two weeks after after acceptance into the program.
The candidate accepts the offer and provides a deposit, but later withdraws their offer, forfeiting their deposit and position in the incoming class.
The candidate accepts the offer and provides a non-refundable deposit to hold their spot in the program but fails to register for program, thus forfeiting their position in the incoming class.
The candidate declines the offer.
The candidate accepts the offer and provides a deposit, but requests deferral to the following cohort. 
Applicants accepted in the program must maintain minimum standards through the completion of all outstanding pre-requisites and overall GPA course work.
Applicants who fail to complete all pre-requisite courses, either through lack of registration or grade work below a C, will not be granted entrance into the These applicants will need to re-enter the general pool of applicants for the following year.
 TRANSFER OF CREDITS
Transfer credits are not accepted from outside of HPU's OTD programs. The HPU OTD program does not accept credit for work experience. Applicants who were previously enrolled in an OTD program at another institution and who are offered admission to the HPU OTD Program, must start their degree from Year 1, Term 1, and meet all requirements to graduate.
WAITLIST
The remaining candidates will be notified that they are on the waitlist for our program. Candidates are provided the option of remaining on the waitlist or asking to be removed from consideration. This process will be ongoing until the admissions cycle is closed.
Waitlist candidates are accepted into the program based on the availability of spots, which is determined by the higher ranked candidates confirming or declining acceptance into the program. Waitlist candidates are offered spots until a complete class is created.
Technical Standards
The Technical Standards of Hawai`i Pacific University's Doctor of Occupational Therapy Program (non-academic prerequisites) define the essential functions that an applicant must be able to perform to be admitted to the OTD Program, to progress satisfactorily, and to graduate. Upon matriculation, students must attest to meeting the Technical Standards and Essential Functions of the occupational therapist student. It is the responsibility of the applicant to notify the program in writing if the applicant is not able to meet one or more of the Technical Standards. Medical documentation describing the inability to meet one or more of the requirements must be provided.   
Essential functions of the occupational therapist student refer to all non-academic criteria that are necessary to participate in the educational program. These include basic motor and communication skills, intellectual abilities, behavioral and social attributes, and other requirements. Listed below are considered minimum abilities required in the educational process of an occupational therapist. The integrity of the curriculum must be maintained, and those elements deemed essential to the education of an occupational therapist must be required and completed. In developing these criteria, the OTD Program faculty affirm the following expectations of our admissions candidates:
Acquiring Fundamental Knowledge  

Students are expected to:  

•Synthesize theories and concepts to develop an understanding of the human experience and integrate these into occupational therapy practice.  

•Become proficient in basic healthcare policy and regulatory environments, including local, state, national, and global healthcare trends.  

•Learn through a variety of modalities, including but not limited to classroom instruction; laboratory instruction, including cadaver lab; physical demonstrations; small group, team, and collaborative activities; individual study; preparation and presentation of information; clinic-and community-based learning experiences; and use of computer technology.  

Developing Communication Skills  

Students are expected to:  

•Display interpersonal skills needed to accurately evaluate, address, and monitor client needs and outcomes and enable the delivery of client-centered services.  

•Clearly and accurately record information.  

•Interpret clients' verbal and non-verbal communication accurately.  

•Communicate effectively in person and in written format in order to collaborate with all members of a service delivery team, including other professionals, clients, and caregivers.  

Interpreting Data and Clinical Information  

Students are expected to:  

•Interpret, assimilate, and understand complex information required to function effectively within the occupational therapy curriculum.  

•Recognize and define problems, develop and implement solutions, and   

evaluate outcomes.  

•Demonstrate critical thinking skills and appropriate decision making, with the ability to differentiate relevant versus irrelevant information.  

•Recall, comprehend, analyze, synthesize, and apply large volumes of information to clinical situations in classroom discussion and in clinical settings.  

•Understand, calculate, and interpret basic statistical tests and measures.  

  

Integrating Knowledge to Establish Clinical Judgment  

Students are expected to:  

•Conduct or direct routine assessments to form an accurate and comprehensive occupational profile.  

•Provide or direct therapeutic interventions.  

•Retrieve, appraise, and synthesize evidence to improve client outcomes.  

•Integrate evidence, clinical judgment, and client preferences in planning, implementing and evaluating client outcomes.  

•Follow safety standards for the environment and universal precaution procedures.  

Developing Appropriate Professional Attitudes and Behaviors  

Students are expected to:  

•Recognize and critically self-evaluate the impact of social status and professional attitudes, behaviors, values, and expectations on clients.  

•Understand and function according to the ethical, legal, and moral behaviors commensurate with the role of the HPU student and occupational therapist in all professional, clinical, and research activities.  

•Maintain commitment to the educational process and best practice guidelines.  

•Develop mature, respectful, and effective relationships with peers, clients, professionals, and community members, regardless of gender identity, age, race, sexual orientation, religion, disability, or other protected status.  

•Develop flexibility in intervention strategies and behavior as needed to adapt to and function within changing environments and uncertainties in client circumstances.  

Adherence to timeliness and attendance requirements.  

Transportation and access to campus and off-campus activities.  

Demonstrate behaviors that protect the safety and well-being of fellow students, faculty, staff patients, standardized patients, volunteers, caregivers, and other relevant individuals.  

Maintain appropriate personal hygiene.   
Students are required to have a laptop computer and a mobile device that meet the following specifications.
Laptop Computer. A laptop computer, with Windows or Apple/Macintosh operating systems, is acceptable. The following is a list of minimum requirements:
 

Windows

Mac

Processor

Intel i5 or above

Intel i5 or above or Apple M1 System on a Chip

Display

13-inch display (or larger recommended)

13-inch display (or larger recommended)

Hardware

Webcam capabilities required

Webcam capabilities required

Operating System

Windows 10 or higher

Big Sur (mac OS 11.0) or higher

RAM

16 GB (or larger)

16 BG (or larger) for Intel based systems or 8GB (or larger) for M1 based chips

Hard Drive

256GB (or larger)

256GB (or larger)

Networking

WiFi 6/802.11ax technology

WiFi 6/802.11ax technology

Carrying Case

Quality case suggested for your protection

Quality case suggested for your protection

Warranty

3 Yr. Limited Warranty with Next Business Day On-Site

Service is suggested

AppleCare Protection Plan for up to 3 years is suggested

Flash Drive

32GB (or larger) USB Flash Drive

32GB (or larger) USB Flash Drive

Software

Microsoft Office 365 (Available for free download from HPU student email account.)

Microsoft Office 365 (Available for free download from HPU student email account.)

Anti-Virus & Malware Software

Anti-Virus & Malware Software

Acrobat Reader

Acrobat Reader

Other computer software/ applications required by the program

Other computer software/ applications required by the program
Mobile Device. Android and Apple products are acceptable and must have mobile broadband capabilities. Please see below for example products:
Android - Example products include phones and tablets from Acer, ASUS, Google, HTC, and Samsung. Android operating system version 6.0 or newer required.
Apple - Example products include the iPhone and iPad of various generations. Apple operating system version 9.0 or newer required.
Microsoft - Products such as Surface, Surface Pro, and Lumia devices are NOT supported as multiple software applications required for the program are not currently compatible with Windows operating systems.
Internet Access & Capabilities
Students must have regular and reliable access to a broadband (DSL, cable, or satellite) internet connection. We recommend a minimum 15 Mbps download and 2 Mbps upload speed. You can test your current internet speeds at 

here

. A dial-up modem will not be able to handle the multimedia format of an online course. 
Additional Requirements
Students are required to have the laptop computer and mobile device in their possession at the time of the Doctor of Occupational Therapy Program Orientation.
Tablets can be good for taking notes and checking email, however, many cannot handle required software for the program. Chromebooks are NOT recommended as they are incompatible with many applications required for classes.
Software is required that enables viewing and editing frequently used file types including Microsoft files (Word, PowerPoint, and Excel) and portable document files (PDFs). Even while using the most compatible applications, some software and applications may not be fully compatible with all hardware and across all platforms. For example, Adobe Flash files may not run on some Apple and Android operating systems. In these situations where incompatibility results, it is the student's responsibility to view any required files utilizing compatible hardware. Some assessments will be administered via a secure-testing computer software. Students will download and register secure-testing software to their personal laptop computers during orientation. Tablets and mobile devices cannot be used for computer-based testing.
A variety of mobile device applications are required for use throughout the program.
Mobile broadband capability for the mobile device is suggested to provide an internet connection when a local wireless network is not available.
IMMUNIZATIONS
The State of Hawai'i law mandates that certain health requirements be cleared before students can enter into postsecondary institutions (Hawaii Administrative Rules, Title 11, Department of Health, Chapter 157 Examination and Immunization). Students must submit proof of these requirements for enrollment at the university. There are additional requirements for participation in the OTD program as there are specific requirements for fieldwork education in healthcare and community facilities. Health and immunization forms are to be completed and signed by a licensed healthcare provider. Health requirements will be maintained and tracked in EXXAT, an education management software, for the duration of the program.
A one-time submission of certain health requirements is required. Deadlines for requirements are determined based on the University or Program requirements. Proof of the following must be provided:
Personal health insurance throughout the entire program

Satisfactory and current physical examination

Tuberculosis Clearance via QuantiFERON-Gold Blood Test, Tuberculin Skin Test, or documentation from a healthcare provider assessing tuberculosis status with a copy of any diagnostic reports

Measles, Mumps, Rubella (MMR) vaccine (2 doses) OR immunity by titer

Tetanus, Diphtheria, & Pertussis (Tdap) vaccine (at least 1 dose) within the last 10 years

Varicella (Chickenpox) Immunization (2 doses) OR immunity by titer OR verification of a history of varicella disease or herpes zoster

Hepatitis B vaccine series (3 doses) OR immunity by titer.

Annual Influenza vaccine (to be given during influenza season: October through May)
Recurring submissions of the following health requirements will be required during the program. Proof of the following must be provided:
Tdap vaccine if it expires during enrollment in the program

Annual Influenza vaccine (to be given during influenza season: October through May)

Any health insurance changes
Please note that individual fieldwork facilities may have specific health requirements. It will be the responsibility of the student to make sure these are met. Documentation from outside of the U.S. on these health requirements may need to be reviewed per the HPU Registrar: https://www.hpu.edu/registrar/health-clearance.html.  Information on medical and religious exemptions can also be found on this website. For more information about the immunization of Health Care Workers, refer to the Center for Disease Control's (CDC) Recommended Vaccines for Healthcare Workers or Immunization of healthcare workers: recommendations of the Advisory Committee on Immunization Practices (ACIP) and the Hospital Infection Control Practices Advisory Committee (HICPAC).
CRIMINAL BACKGROUND CHECKS
The HPU OTD Program requires all students to complete a criminal background check before formal enrollment or matriculation in the OTD program. An additional background check and/or drug test may be required before beginning fieldwork experiences in year two of the program. Applicants should be aware that a prior criminal background could restrict the ability to obtain professional state licensure. Acceptance into the OTD program does not imply or guarantee that a student will be able to obtain such licensure.
HEALTH INSURANCE
Students are responsible for purchasing and maintaining health insurance coverage during their entire tenure in the OTD Program. Students must provide verification of personal health insurance to the OTD program to be kept on file.The health insurance marketplace provides information about available health insurance plans in the United States. To be eligible to enroll in health coverage through the Marketplace, you must live in the United States; must be a U.S. citizen or national (or be lawfully present), and cannot be incarcerated. To see if you are eligible and what is available in your state, go to https://www.healthcare.gov/  or contact 1-800-318-2596.