Registration
Registration for Spring 2020 New Student Orientation begins on December 1, 2019 via MyHPU. MyHPU is the internal hub/portal for communication and information from the university. You need access to your MyHPU account to access essential functions, like checking grades, registering for classes, etc. 
You should have already received your MyHPU username via email and prompted to create a password. If not, click HERE to confirm your identity if you know the email address associated with your application.
Once logged into MyHPU, look for the New Student Orientation Registration channel near the top right side of the home page. Simply click on the link and complete the online form.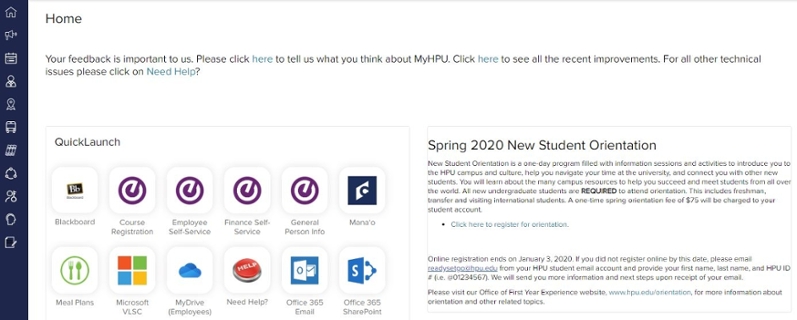 Orientation registration is due by January 3, 2020. If you did not register online by this date, please email readysetgo@hpu.edu from your HPU student email account and provide your first name, last name, and HPU ID # (i.e. @01234567). We will send you more information and next steps upon receipt of your email.