Talk Story with Elysian Brewing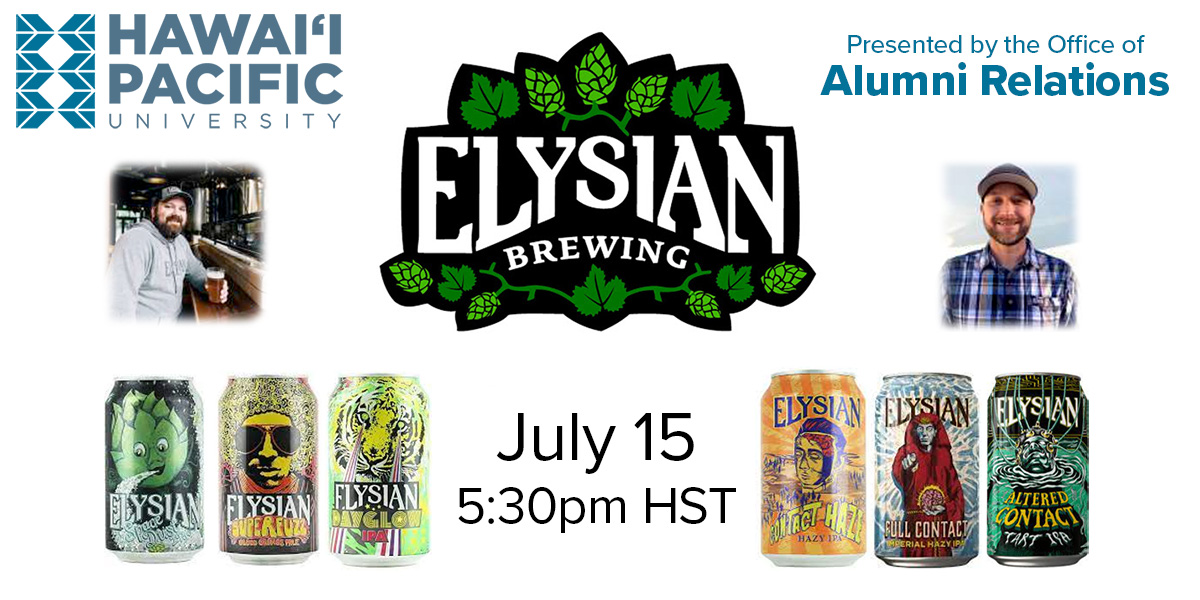 We are excited about our upcoming Pau Hana! The virtual event will be a discussion on beer, led by guest speakers Ben Davidson and Dave Chappell of Elysian Brewing from Seattle, Washington.

Attendees will learn what makes Space Dust the fastest growing IPA and sample their newest innovation, Contact Trilogy Mix Pack.

We will be delivering a mixed 12 pack of Elysian Brewing beers to the first 40 registrants on Oahu. While no prior beer or brewing knowledge is required, attendees must be at least 21 years of age to join. We hope you can make it on July 15th at 5:30pm! RSVP's will be required and space is limited.
Guest speakers:

BEN DAVIDSON

Currently, Ben is the data expert in the brewery. With an extensive background in production and innovation, he's focused on the pursuit of better beer.

DAVE CHAPPELL

Dave's been selling Elysian beers across the U.S. for over 10 years. He's currently based in California and helping steer the ship for Elysian in HI, CA, AZ, and NV.