Guaranteed Admission Program
Guaranteed Admission


HPU IS COMMITTED To simplifying the admissions process for FIRST-YEAR STUDENTS FROm Texas.  
We want you to be part of our HPU 'Ohana (that's the Hawaiian word for family). HPU is one of the most culturally diverse private universities in the United States, and our students from the Lone Star State add tremendously to, and benefit greatly from, that experience. HPU is furthering our commitment to students from Texas by offering a Guaranteed Admission Program (GAP).
High school seniors attending a Texas high school with anticipated graduation in 2024 may qualify for guaranteed admission based on their cumulative grade point average through the end of junior year.
Qualifications: 
Submission of a complete Fall 2024 admission application for a bachelor's degree program by January 15, 2024.
Anticipated graduation from an accredited Texas high school in 2024.
Minimum 3.0 cumulative grade point average (GPA) through the end of junior year.
Anticipate completing the following high school core courses:

4 years of English
3 years of social sciences
3 years of natural science
3 years of mathematics

Have no disciplinary violations.


Program Benefits: 
Completed applications received by January 15, 2024 will receive admission notification no later than February 15, 2024.
All students admitted under the GAP also receive:

Priority financial aid awarding if the Free Application For Federal Student Aid (FAFSA) is also submitted to HPU by January 15, 2024.
Special HPU enrollment deposit gift if you commit to HPU by May 1, 2024.
Priority registration for Fall 2024.
Early access to the housing application to ensure first choice accommodations.
$500 Visit Grant for attending an on-campus admissions event.
Additional Terms and Conditions: 
The Guaranteed Admission Program is a pilot program offered by HPU for incoming undergraduate first-time, full-time freshmen from Texas admitted and enrolled at HPU (main-campus) in the Fall of 2024.
HPU retains the right to determine whether to continue this program for any other incoming freshmen class. If so, HPU may elect to offer the program on the same or different terms and conditions for any other class, without further notice.
FIND OUT MORE
Meet us online at a virtual information session, or check out our other visit options.  We look forward to sharing our aloha with you!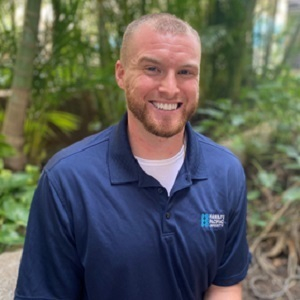 Contact:
Davis Cyr, Assistant Director of Admissions
Email: dcyr@hpu.edu
Phone: 808-544-1417