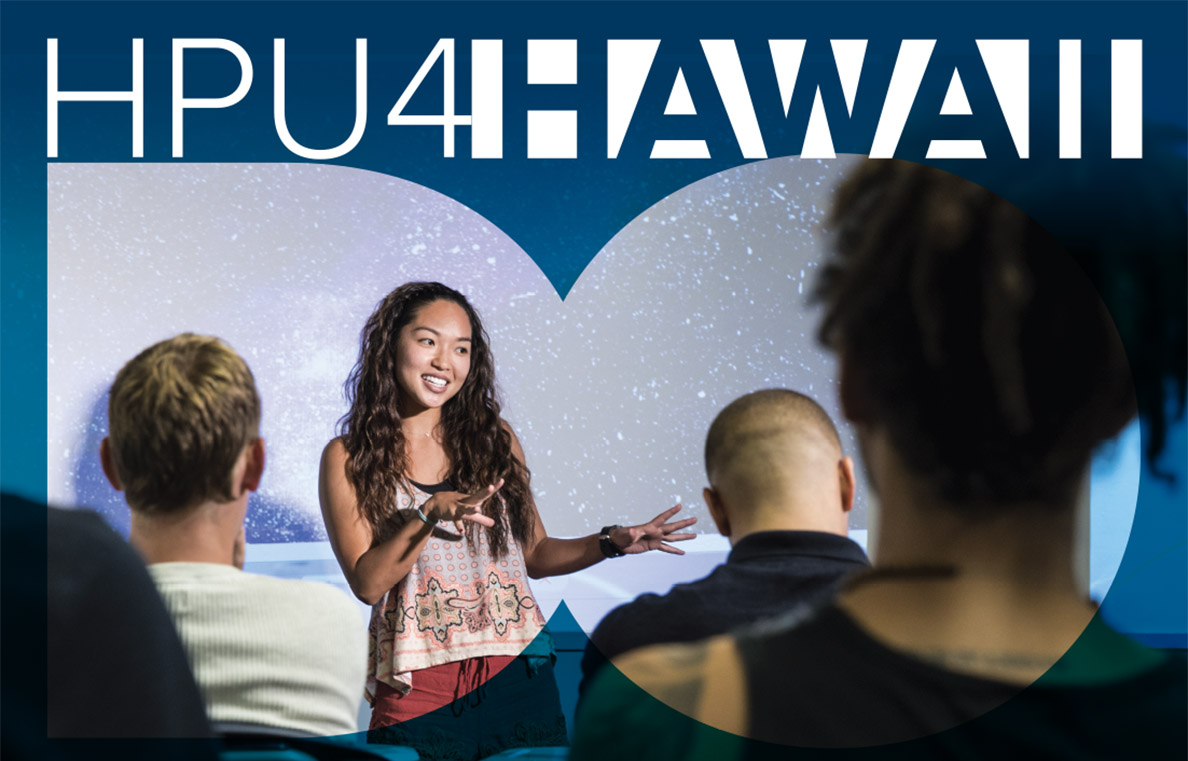 HPU4HAWAII
HAWAI'I HIGH SCHOOL seniors:
Your idea can earn you a full 4-year tuition scholarship to HPU!
Fusing unmatched cultural diversity with personal support in a deliberately intimate learning environment, HPU enables students to get up-close and personal with the subjects they're most passionate about. And when they do, they are empowered to see further and to do more. It's how we ensure our graduates enter a competitive global workplace market-ready.
What's HPU4HAWAII?
Living in paradise is easy. Solving our challenges is hard. Let's develop ideas and take action to create a positive social, environmental, or economic impact for Hawai'i! Your idea can change Hawai'i's future and your future. As a Hawai'i high school senior, you can be one of four participants to receive a full 4-year tuition scholarship to HPU.
2. DEVELOP YOUR IDEA
Competition Materials include:
A 2-3 minute pitch video about your proposal
A typed written summary of your proposal (this should be between 900 and 1500 words, 3-4 pages, 12 pt font, double space).
3. SUBMIT YOUR IDEA
Submit your HPU4HAWAII scholarship application here and take action to make your idea happen.  Submission deadline is February 11, 2018.
​
Date

Location

Time

Thursday, October 19, 2017

Kamehameha Community learning Center - Maili

6:30-8:00PM
Tuesday, October 24, 2017

Maui Beach Hotel - Kahului, Maui

6:30-8:00PM

Wednesday, October 25,

2017

Waipahu High School Library

6:30-8:00PM

Friday, October 27,

2017

Kaua'i Community College Library - Lihue, Kaua'i

6:30-8:00PM
Friday, October 27, 2017

Kanu o ka Aina - Waimea, Hawai'i

6:30-8:00PM
Tuesday, November 7, 2017
Hampton Inn - Kapolei
6:30-8:00PM
Thursday, November 16, 2017
Leilehua High School Library
6:30-8:00PM
Wednesday, December 6, 2017
Waimanalo Public Library
6:30-8:00PM
Saturday, December 16, 2017
Aloha Tower Marketplace
10:30-12:00PM
Saturday, January 6, 2018
Aloha Tower Marketplace
8:30- 10:00AM
Thursday, January 18, 2018
HPU.EDU (online webinar)
6:30-8:00PM
Saturday, January 27, 2018
Hawaii Loa Campus
9:30-11:00AM
Tuesday, February 6, 2018
HPU.EDU (online webinar)
6:30-8:00PM
Sunday, February 11, 2018
DEADLINE FOR SUBMISSIONS
MEET OUR FALL 2017 HPU4HAWAII SCHOLARSHIP COMPETITION FINALISTS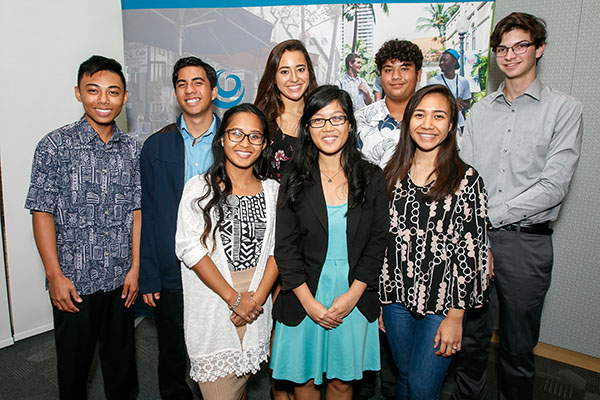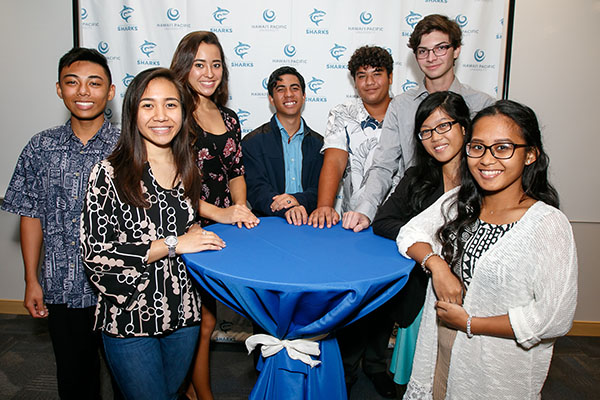 Lyka Mae Corotan, W.R. Farrington High School; Kyle de Leon, Le Jardin Academy; Macy Ferguson, Kamehameha Schools – Kapalama; Kai Hemmitt, Kihei High School; Kaimana Idica, Kamehameha Schools – Maui; Bryan Jacobs, West Hawaii Explorations Academy; Sophia Ramirez, Roosevelt High School; Melodie Williams-Aduja, Mid-Pacific Institute.