Student Veterans Association
Make a gift to the Student Veterans Association
HPU is proud of our Student Veterans!
Here at Hawai'i Pacific University, we are honored to support our military and veteran students on their educational path and prepare them for success in the workplace.
Consider supporting our Student Veterans Association (SVA) group on campus. In January, they're hoping to send a small group to the SVA National Conference in Orlando, Florida. Our student veterans will get a chance to network with other chapters, hear inspiring speakers, and meet private-sector and government recruiters. This is a great opportunity for our student veterans to make lasting connections and open new doors.


Donate today and show your commitment to our students and gratitude for those who served our country. With a donation of $50 or more, you'll receive a special HPU Student Veterans Association t-shirt.*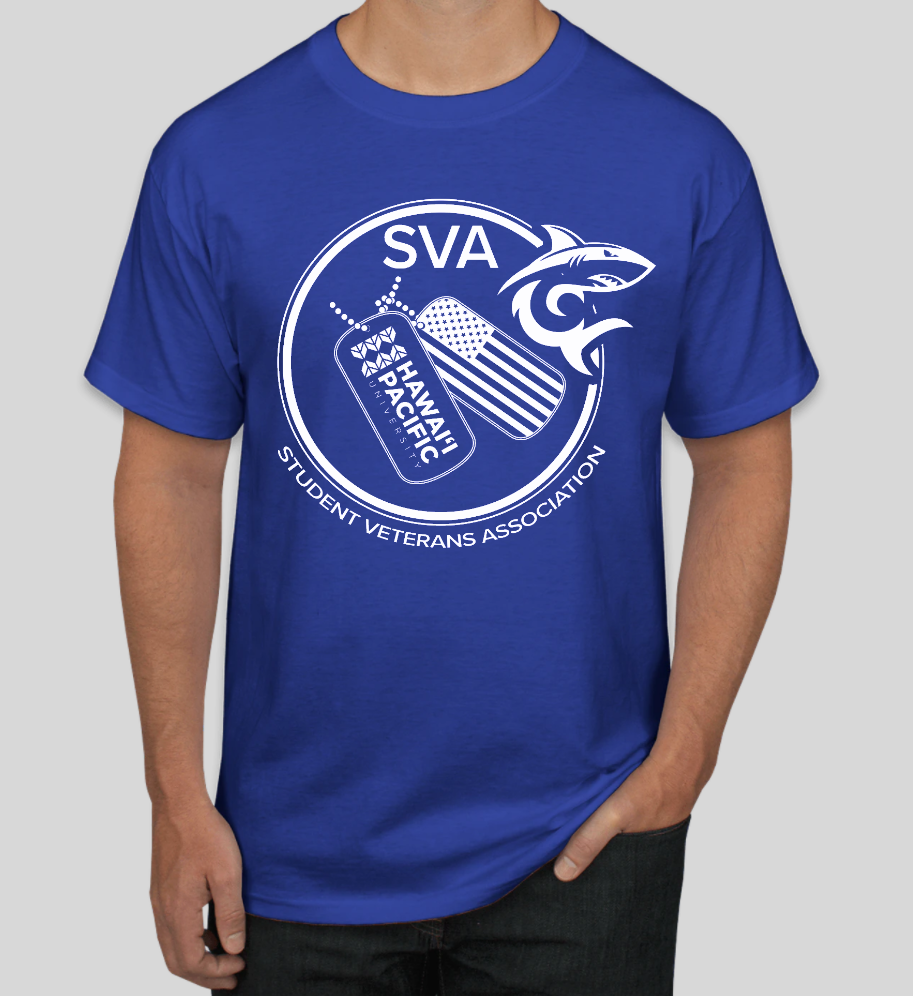 *Supplies are limited. Delivery times may be delayed by 2-4 weeks. Please leave a valid mailing address. For questions, please contact annualgiving@hpu.edu.

Your Donation Information
If you have any questions, please contact University Relations at:
(808) 687-7040 or by email ur@hpu.edu