Fund for Student Success
Make a gift to the Fund for Student Success
Support our Sharks!

Make an impact today by contributing to the FUND for Student Success and help sustain critical programming and resources ensuring our students' success. Whether its student-life programs, financial aid, or facilities improvements - all students benefit from the support of our 'ohana, especially our proud HPU family members.


Make a $50 donation receive an exclusive Nike Dri-Fit t-shirt or tank top to wear with pride.
Make a $10 donation and receive a special HPU Parent or HPU Grandparent sticker decal.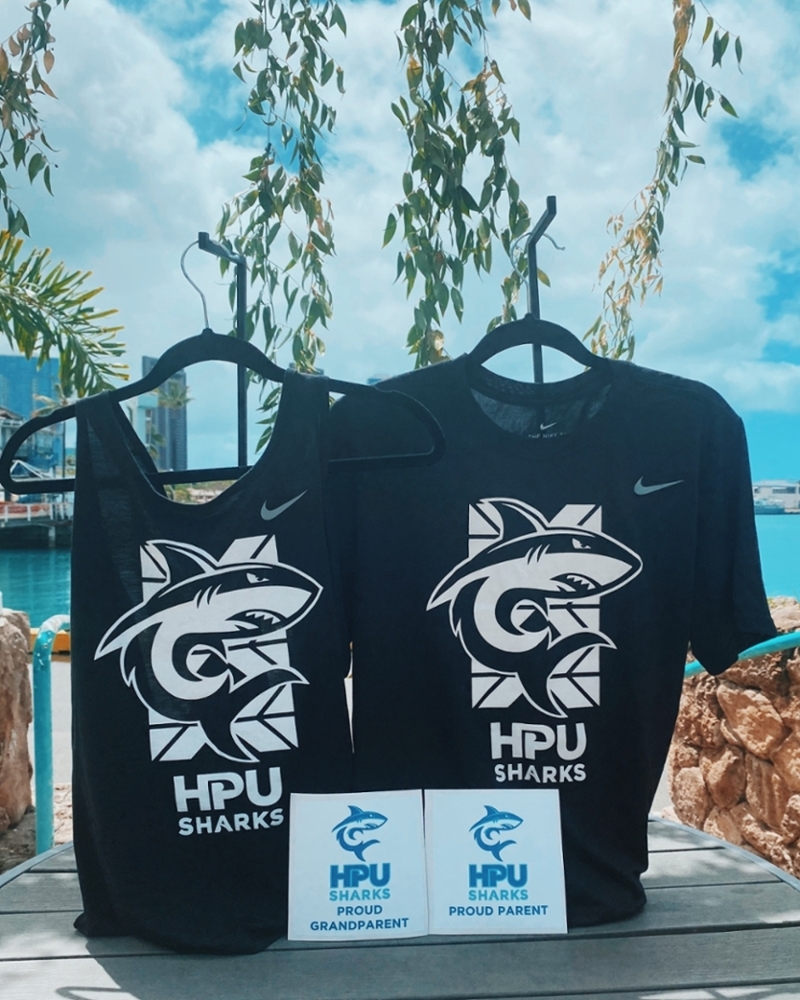 *Supplies are limited. Limit one shirt/tank and decal per donor. Please include a valid mailing address. Due to COVID-19, delivery of items may be delayed a few weeks. For any questions, please contact annualgiving@hpu.edu or call (808) 687-7040. Last day to make a gift is September 15, 2021.
Your Donation Information
If you have any questions, please contact University Relations at:
(808) 687-7040 or by email ur@hpu.edu