Leeah Javier DNP, RN
School of Nursing - Department of Nursing
EDUCATION: 
University of Hawaii – Doctor of Nursing Practice (2019) 
University of Hawaii- Hilo Bachelor of Science Nursing (2014) 
BIOGRAPHY: I have been working at HPU since 2019 starting as an adjunct faculty teaching community health nursing, foundations in nursing, and health assessment before becoming full-time as an Assistant Professor.  
Prior to working with HPU, I worked at Wahiawa General Hospital in many different nursing roles for almost a decade with latest positions held as Charge Nurse and Clinical Educator.  
TEACHING INTERESTS: My areas of teaching interest include community health nursing, fundamentals in nursing, mental health, pharmacology, and gerontology. My dissertation topic was on management of catheter acquired urinary tract infection in patients admitted in long-term care facility.  
RESEARCH / SCHOLARSHIP INTERESTS: 
Diversity, Equity, and Inclusion

 

Mental Health

 

Professionalism

 

Community Health Nursing

 

Advising/Leadership (SNA/SigmaThetaTau)

 

Finance and Entrepreneurship in Nursing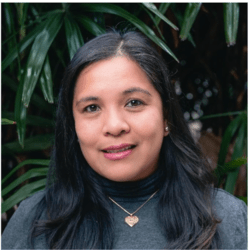 Assistant Professor
DNP, RN
  Send email
  808-236-5829
  WP 1-428