Jessica Nishikawa DNP
School of Nursing - Department of Nursing
Education:  
DNP Oregon Health & Science University  
MSN Washington State University  
BSN Washington State University  

BIOGRAPHY: 
Aloha! My name is Jessica Nishikawa, I have been a practicing Nurse Practitioner since 2005, working in family practice, geriatric, long term care, and post-acute care settings. I started teaching in 2010, first at University of Hawaii and then Hawaii Pacific University. I came on as Associate Dean of the School of Nursing in 2022. Originally from a small town in eastern Washington State, I moved to Hawaii in 2010. My husband is a surgeon at Kaiser, we have two kids, and we fill the weekends boating in Kaneohe Bay and playing tennis.  

Areas of expertise AND PROFESSIONAL INTERESTS:  
Post Acute Care  
Adult and Geriatric Primary Care  
Physical Assessment  
Online teaching  
Evidence Based Practice  

Personal Interest: 
Tennis, boating, skiing, reading, parenting two awesome kids, bossing around a wonderful husband.  

PUBLICATIONS:  
Nishikawa, J. L. (2018). Older Adults. In Jensen, S. (Ed.), Nursing Health Assessment: A Best Practices Approach, 3rd Edition. Philadelphia, PA: Lippincott, Williams & Wilkins.  
Nishikawa, J. L. (2014). Older Adults. In Jensen, S. (Ed.), Nursing Health Assessment: A Best Practices Approach, 2nd Edition. Philadelphia, PA: Lippincott, Williams & Wilkins.  
Nishikawa, J. (2017). YouTube for nurse authors. Nurse Author & Editor, 27(3). July 2017 Online  
Nonies, A., Siu, A., Ahn, J. H., Yazawa, A., Nishikawa, J. (2017, February). Unintentional weight loss in short term rehabilitation patients and length of stay. Abstract for The Global Health Conference of the Midwest.  
Nishikawa, J. (2016). An evidence-based review of the rectovaginal examination during well-woman visits. The Journal of the American Association of Nurse Practitioners. 28(5), 237-240. doi: 10.1002/2327-6924.12316 
Nishikawa, J. (2016). Betel nut chewing: Recognizing an important but unfamiliar cause of oral cancers. The Nurse Practitioner. Advanced Online Publication. doi:10.1097/01.NPR.0000476375.50361.d9 
Nishikawa, J. (2016) Teaching with YouTube. Health Professions Educational Conference. Promoting Excellence in Health Professions Education. Retrieved from http://omejabsom.com/wp-content/uploads/2016/02/HPEC-2016-Conference-Book-Final.pdf.  
Nishikawa, J., Codier, E., Mark, D., & Shannon, M. (2014). Student faculty authorship: Challenges and solutions. Nurse Author & Editor, 24(4). December 2014 Online  
Kevan, J., Callahan, J., Azama, K., Paek, S., Liu Cam, A.C., & Nishikawa, J. (2013). Mobile education in nursing: Promoting peer-to-peer communication of clinical experiences with the "Advanced Practice" application. Proceedings of the 2013 International Convention of the Association for Educational Communications and Technology, Anaheim, CA. 
Johnson, J. (2010). Free medical clinics keeping healthcare afloat. The Nurse Practitioner, 35(12): 43-45.     
Laustsen, G., Carrillo, F., Johnson, J., & Smith, C. (2009). Drug approvals: "08 in review. The Nurse Practitioner, 34(2): 25-34. 
Johnson, J. (2009) Doctor of Nursing Practice portfolio of Jessica Johnson. Scholar Archive. Paper 476. http://digitalcommons.ohsu.edu/etd/476. doi:10.6083/M4GQ6VQF
 
PRESENTATIONS  
Nishikawa, J. & Saunders, V. (2017, November). Advanced Care Planning, The Nuts and Bolts. Presentation at the Hawaii Association of Professional Nurses 2017 Hawaii Nurse Practitioner Week Conference and Celebration, Hale Koa Hotel, Laulima Room, Honolulu, HI.  
Nishikawa, J. & Saunders, V. (2017, March). What's HAPN'n in Geriatrics Care. Presentation at the Hawaii Association of Professional Nurses Annual Conference, Queens Medical Center, Honolulu, HI.  
Nonies, A., Siu, A., Ahn, J. H., Yazawa, A., Nishikawa, J. (2017, February). Unintentional Weight Loss in Short Term Rehabilitation Patients and Length of Stay. Presentation at The Global Health Conference of the Midwest.  
Nishikawa, J. & Kurihara, J. (2016, November). Post-Acute Management of VTE Prophylaxis after Hip Fracture Repair. Presentation at the Hawaii Medical Director Association meeting, Honolulu, HI.  
Nishikawa, J. & Kurihara, J. (2016, August). Evidence Based Post-Acute Management of VTE Prophylaxis after Hip Fracture Repair. Presentation at the Hawaii Pacific Health Evidence Based Practice Workshop. Honolulu, HI.  
Nishikawa, J. (2016 June). Reading Chest Radiographs: PCABO method. Podium presentation at the American Association of Nurse Practitioners Annual Conference, San Antonio, TX.  
Nishikawa, J. (2016 February). Teaching with YouTube. Poster presented at the Health Professions Education Conference, John A. Burns School of Medicine, Honolulu, HI.  
Azama, K., Nishikawa, J. (2014 November). Advanced Practice. Poster presented at the American Organization of Nurse Executives Conference, Kaneohe, HI.  
Keven, J., Calalhan, J., Azama, K., Paek, S., Cam Liu, A., Nishikawa, J., & Qureshi, K. (2013 November). Mobile education in nursing: Promoting peer-to-peer communication of clinical experiences with the "Advanced Practice" application. Presented at the Innovate, Integrate and Communicate, Association for Educational Communications and Technology International Convention, Anaheim, CA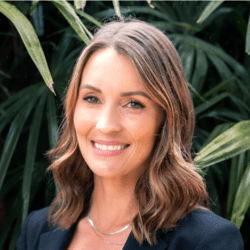 Associate Professor
DNP
  Send email
  808-236-5816
  WP 1-423