Hazel Downing RN, Ed.D.
School of Nursing - Department of Nursing
Associate Professor and Simulation Educator
EDUCATION:
Doctorate in Education with emphasis on Curriculum & Instruction.
BIOGRAPHY: Hazel Downing is an Associate Professor of Nursing at the Hawaii Pacific University and practices as a CNS for Critical & Emergency Care at the Kuakini Medical Center. She earned her doctorate in education with emphasis on curriculum and instruction and recently completed the Genomics Competency at the Duquesne University. Hazel began her career in neonatal intensive care, then transitioned to adult critical care nursing and cites the success of her students as one of her most significant accomplishments. To promote global health, she launched a free live online health education program for children living in impoverished neighborhoods. Hazel remains motivated to never give up on anyone seeking to make their life better with education and to contribute for the common good of the community.
TEACHING INTERESTS: Interested in teaching topics related to emergency care, critical care, genetics, and advanced medical surgical nursing.
RESEARCH / SCHOLARSHIP INTERESTS:
● Genomics
● Health Education
● Global Health Promotion
● Transcultural Nursing
● Simulation
AREAS OF SUBJECT MATTER EXPERTISE:
● Critical Care, Emergency Care, Genomics, Advanced Pathophysiology, Advanced Pharmacology.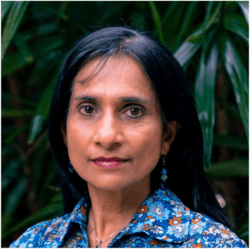 Associate Professor
RN, Ed.D.
  Send email
  (808) 236-3556
  WP 1-431