John Y. Gotanda J.D.
Senior Administration
President
Professor of International Law, College of Liberal Arts
John Y. Gotanda is the President of Hawai'i Pacific University, the largest private university in the State of Hawai'i. Born and raised in Hawai'i, President Gotanda is a graduate of Roosevelt High School, the University of Hawai'i at Mānoa (BBA, 1984) and the William S. Richardson School of Law (J.D., 1987), where he was Editor-in-Chief of the University of Hawai'i Law Review.
Following law school, he was a staff attorney with the United States Court of Appeals for the District of Columbia Circuit. He then worked as an associate attorney with Covington & Burling in Washington, D.C., and later with Goodwin, Procter, & Hoar in Boston. He joined the faculty at Villanova University Charles Widger School of Law in 1994, where he served as Professor of Law, Associate Dean for Academic Affairs, Associate Dean for Faculty Research, and Director of the J.D./M.B.A. Program, and since 2011 as Dean of the Law School.
President Gotanda is recognized as one of the world's leading authorities on damages in international law, and has been cited by courts, tribunals and commentators, including by the U.S. Supreme Court. He has spoken widely on the subjects of damages, international arbitration, and international sales law, including at the Hague Academy of International Law. He has also served as an expert on damages and an arbitrator in international investment disputes.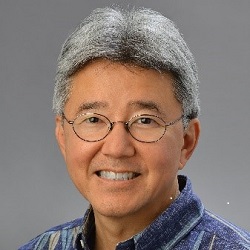 Professor
President
J.D.
  Send email
  808-544-0203
  Downtown Campus, UB 800