Randal Lee J.D.
College of Professional Studies - Department of Public Service
Circuit Court Judge (ret.) Randal Lee – Criminal Justice
Circuit Court Judge (ret.) Randal Lee is an Assistant Professor in Criminal Justice.  Judge Lee received his Juris Doctor degree from  Southwestern University School of Law and has been an Adjunct Professor at HPU and other colleges since 1984.  Judge Lee spent ten years on the Circuit Court bench and presided over civil, criminal and appellate cases.  Prior to his appointment to the bench, Judge Lee was a Senior Deputy Prosecuting Attorney for approximately twenty five years and had prosecuted a number of high publicized, complex white collar, and corruption cases.  Judge Lee 's experience includes the California Court of Appeals, the United States District Court, Los Angeles; Office of the Public Defender, State of Hawaii; and had lectured  for the National Trial Advocacy Center in South Carolina and the National White Collar Crime Center in Washington, D.C..  Judge Lee has received the Award of Excellence, Department of the Prosecuting Attorney, 1994 and 1995; Certificate of Merit by the Hawaii Hotel Association, 1998; Certificate of Recognition, Honolulu City Council, 2004; Hall of Fame Award, Hawaii Joint Police Association, 2005; and 2014-2015 Adjunct Faculty of the Year Award and 2015 Golden Apple Award for Adjunct Faculty of the Year, Hawaii Pacific University.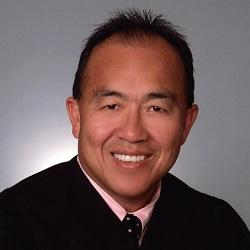 Assistant Professor
J.D.
  Send email
  (808) 544-9396
  900 Fort Street Mall, PL 200