Mani Sehgal 
College of Professional Studies - School of Education
Dean, College of Professional Studies

Mani holds an MBA, and an M.Ed in Math Education (University of Hawaii)
He is currently Ph.D. (ABD) in Math Education at the University of Victoria.
He currently teaches courses in Math Education for the Bachelor's and Master's Education students.  Mani was also teaching courses in the Math Department for 6 years and has been with HPU for over 15 years.  Dean Sehgal's research interests include using the latest technologies to enhance teaching and learning in the classroom.  His presentations include, "Video in Education", "The Classroom Environment – Online vs. In-class", and "Effective use of ICT in High School Mathematics"
He is also helping lead the dual credit initiative with various high schools on Oahu.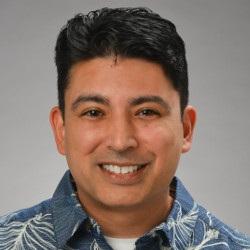 Dean

  Send email
  (808) 543-8046
  900 Fort Street Mall, PL 200