Cynthia Lynch Ph.D.
College of Professional Studies - Department of Public Service
Cynthia E. Lynch, Ph.D. is a full-time Associate Professor at Hawaii Pacific University.  In her past teaching experience she was an Associate Professor in the MPA program of the Public Affairs and Security Studies Department at the University of Texas, Rio Grande Valley in Edinburg Texas from 2006 until 2018. She also taught in the MPA program in the Nelson Mandela School of Public Policy & Urban Affairs at Southern University and A & M College in Baton Rouge, Louisiana.  She teaches the Public Administration foundation course and Capstone, Ethics, Organization Theory and Design, Introduction to Planning, Policy Formulation and Implementation, Nonprofit Management, and Grant Writing. 
Dr. Lynch is the Editor of Global Virtue Ethics Review, an online journal at www.spaef.org.  She has published extensively both nationally and internationally.  She is an Ordained Interfaith Minister and serves on the board of the Interfaith Alliance of Hawaii. She is a regular consultant and advisor to many nonprofit organizations in both the United States and Mexico.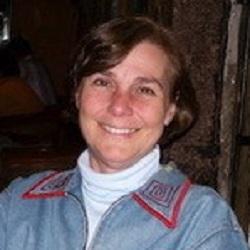 Associate Professor
Ph.D.
  Send email
  (808) 544-9315
  900 Fort Street Mall, PL 200