Christopher Erickson Ph.D.
College of Professional Studies - Department of Public Service
Dr. Topher Erickson practiced social work with runaway and homeless youth for ten years before undertaking graduate work in cultural anthropology at American University in Washington DC. His research explored the intersections of social movements, social work, and nonprofit organizations here in Hawaii. He continues scholarship in examining systems of power, gender, and social justice as well as education and how social and cyberspace influence our day-to-day interactions. 

Topher has taught courses in social science for over fifteen years. Additionally, he has worked with the Hawaii Teacher Standards Board to assist with teacher licensing. He has multiple years of experience with teacher education, curriculum review and implementation in secondary and postsecondary contexts. He is an enthusiastic explorer of online education and serves as the college's Online Curriculum Coordinator. In other words, he enjoys the craft of teaching. 

Dr. Erickson is committed to self-assessment, integrity, being of service, and not taking himself too seriously.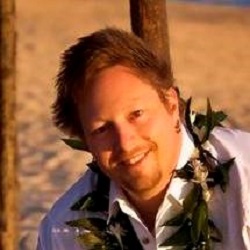 Senior Lecturer
Ph.D.
  Send email
  (808) 544-1413
  900 Fort Street Mall, PL 200