Douglas Hartman M.A., M.T., C.P.A.
College of Business - Department of Business
Accounting Lecturer Doug Hartman resides in Ewa Beach, Hawaii, which is about 25 miles west of Honolulu.  His hometown is Hoopeston, Illinois, a small rural community located about 150 miles directly south of Chicago.
A few weeks after graduating from high school, Doug joined the U.S. Air Force for "four years" to qualify for the old GI Bill so he could afford to attend college. Three university degrees and 22 years later he retired from the Air Force.  He attended evening college classes during the majority of that time and also completed the Certified Public Accounting (CPA) certification and Air Force Officer Training School. 
During his years in the Air Force, he gained experience as a Payroll Technician, Payroll Supervisor, Deputy Budget Director, Budget Director, Accounting Supervisor, and Auditor.  He was stationed in California, Washington state, Texas, The Azores (islands in the middle of the Atlantic), Turkey (twice), and Colorado. He has since also lived in the Pacific Northwest and moved to Hawaii in 2011.
He completed his undergraduate work in accounting and a graduate degree in Management.  He also completed a second graduate degree with the University of Denver Law School Graduate Tax Program.  In May of 1989 he "sat" for the Certified Public Accountant (CPA) examination and passed it on his first attempt.
He has taught undergraduate and graduate accounting and business classes for over 20 years.  He has taught at Hawaii Pacific University since 2015.
He currently owns a small C.P.A. practice in Ewa Beach and serves as a lecturer of accounting and business at H.P.U.  He derives a lot of enjoyment in helping students learn about the world of accounting and the amazing career opportunities it provides.  He is married and has five sons and six adorable grand-children.  He is a very active member in his Faith Community and serves it in many different administrative capacities.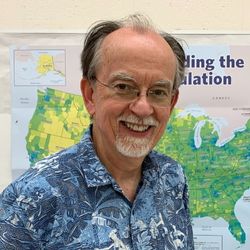 Lecturer
M.A., M.T., C.P.A.
  Send email
  (808) 544-1174
  900 Fort Street Mall Suite 600