Olivia Nigro Ph.D.
College of Natural and Computational Sciences - Department of Natural Science
ASSISTANT PROFESSOR OF BIOLOGY
PROGRAM DIRECTOR, MS IN MARINE SCIENCE
Education:
Ph.D. Biological Oceanography, University of Hawaii at Manoa
M.S. Microbiology, University of Hawaii at Manoa
B.S. Evolutionary, Ecological and Organismal Biology, Tulane University
Courses Taught:
BIOL 2050 General Biology I
BIOL 2051 General Biology I Laboratory
BIOL 2052 General Biology II
BIOL 4040 Environmental Microbiology
Research Interests:
Dr. Nigro is a microbial ecologist focusing broadly on interactions between microbes and the environment and viruses and their microbial hosts. Current projects involve microbiome studies of Hawaiian ecosystems with a focus on pathogenic microbes, as well as viruses living in extreme environments including the oceanic deep subsurface.
Teaching Interests:
Dr. Nigro enjoys interactions with students and hope that her courses leave students with an increased curiosity about the role of microbes and viruses in the natural world.
---
Personal Interests:
Swimming, surfing, hiking, yoga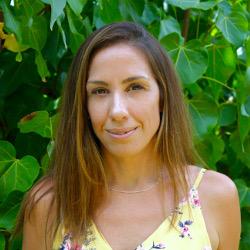 Assistant Professor
Ph.D.
  Send email
  (808) 236-5827
  Hawaii Loa Campus; Oceanic Institute, OLC Annex AC 247