Jessica Jacob Ph.D
College of Natural and Computational Sciences - Department of Natural Science
LECTURER OF BIOLOGY
EDUCATION:
Postdoctoral Scholar, Disease Mitigation, Oregon State University
Ph.D., Veterinary Medical Sciences, University of Florida
M.S., Marine Science, Hawaii Pacific University
B.S., Marine Biology, Hawaii Pacific University
A.S., double major: Marine Science and Geographic Information Systems, Colorado Northwestern Community College
COURSES TAUGHT:
BIOL 3171: Cell and Molecular Biology Laboratory
BIOL 2050/2052: General Biology
BIOL 2051/2053: General Biology Laboratory
PROFESSIONAL INTERESTS:
Marine Mammal Biology, Infectious Diseases in Aquatic Organisms, Disease Mitigation Strategies including Vaccines and Probiotics, Molecular Biology, Microbiology
PERSONAL INTERESTS:
Traveling, Scuba Diving, Spending Time on the Beach, Making Memories with Family and Friends
TEACHING INTERESTS:
I strive to create a learning environment that is respectful and engaging for my students.  Additionally, I try to make the material relevant to real-world applications, so my students will be better prepared for their future careers.  I have experience teaching both in person and online classes.
RESEARCH INTERESTS:
My research aims to discover, characterize, and mitigate infectious diseases, specifically diseases caused by bacterial and viral pathogens, in marine organisms.  I am particularly interested in understanding which diseases are present in marine mammals and the impact of those diseases on individuals and populations.  I am also interested in understand how we can mitigate these diseases using vaccines and probiotics.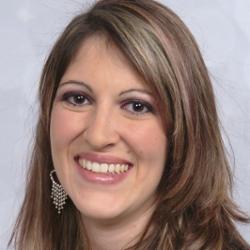 Lecturer
Ph.D
  Send email
  (808) 236-5851
  Hawaii Loa Campus AC 225