Brenda Jensen PH.D.
College of Natural and Computational Sciences - Department of Natural Science
Dean, College of Natural and Computational Sciences
Professor of Biology
Education:
Post-doctoral Fellowship, Environmental Health, Boston University
Ph.D., Biological Oceanography, Massachusetts Institute of Technology/Woods Hole Oceanographic Institution
M.S.Ed., Secondary Education, Old Dominion University
B.S., Marine Science, Eckerd College
Courses Taught:
BIOL 3170 Cell and Molecular Biology
MARS 6010 Toxicology and Stress Responses in Marine Organisms
NSCI 6900 Master's Thesis Research
NSCI 7000 Master's Thesis Capstone
Professional Interests: 
Marine mammal biology, toxicology, biomarkers for stress responses, marine mammal diseases
---
Research Interests:
My primary research interest is to investigate how anthropogenic (human caused) stressors impact Hawaii's marine vertebrates, particularly in sentinel species such as whales and dolphins.  There is a widespread misconception that Hawai'i is so geographically remote that issues like marine pollution should not have a large impact on marine organisms in this area.  Unfortunately, global distribution of chemicals resistant to environmental degradation means that no marine environment is "pristine".
One of my key research partners is the National Institute of Standards and Technology (NIST).  Since 2010, NIST has partnered with HPU to bank environmental specimens from Hawai'i for current and long term study, as well as to measure contaminants and their effects in several marine species, including marine mammals, sea turtles, sea birds, fish, and corals.  This work has significant short and long term benefits as scientists race to document the ecological impacts of rapid environmental change.  Contaminants of interest include legacy and emerging organic pollutants, trace elements (including mercury) and plastic marine debris.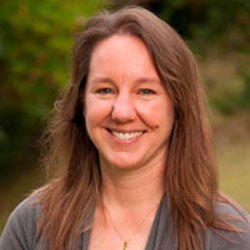 Dean
Professor
PH.D.
  Send email
  (808) 236-3533
  Hawaii Loa Campus, AC  206A