Tyler McMahon 
College of Liberal Arts - Department of English and Applied Linguistics
ASSOCIATE PROFESSOR OF ENGLISH
EDUCATION:
M.F.A., Creative Writing, Boise State University, 2007
B.A.,  English,  University of Virginia,  1998
COURSES FREQUENTLY TAUGHT:
WRI        1200       Research, Argument and Writing
WRI        3330       Fiction Writing Workshop
WRI        3391       Wanderlust: Student Literary Magazine
ENG        2202       Popular Fiction
ENG        2000       Introduction to Literature
ENG        3812       American Folk Ballads
PUBLICATIONS
BOOKS
Kilometer 99. St. Martin's Press, 2014.
How the Mistakes Were Made: A Novel. St. Martin's Press, 2011.
Fishing's Greatest Misadventures (Editor) Casagrande Press. 2008
Surfing's Greatest Misadventures. (Editor) Casagrande Press. 2006
WORK IN JOURNALS
"Feel This" Spring 2011 in Hawai'i Review
"Deal with the Stinging."  January 2010 in The Antioch Review
"The King of All One-Liners." Fall 2009 in The Minnesota Review, Number 73
"Any Given Mexico." Summer 2009 in The Apalachee Review, Number 59
"Driving Our Disaster." Winter 2009 in The Hawai'i Review, Issue 69 vol.30 no.2
"Between Nothing and Air." Summer/Fall 2008 in Sycamore Review, Vol. 20 issue 2
"The Thing and Where It Is." October 2008 in Descant Vol. 47
"A Pocket Guide to Male Prostitution." May 2008 in Overtime Chapbook Series (Blue Cubicle Press) Hour 4
"The Longest Wave." March 2008 in Passages North, Volume 29, Number 1
"Simple Compounds." February 2008 in Barrelhouse, Issue 5
"Not Even Sweet." November 2007 in Sex in a Tent (Wilderness Press)
"Sleeping with the Dogs." July 2007 in The Threepenny Review, Issue 110
"A Pocket Guide to Shoplifting." Spring 2007 in The Madison Review, vol. 28 no. 2
"The Darkness and the Popcorn: An Interview with Denis Johnson." Fall 2005 in cold-drill, Issue 35
FAVORITE LITERARY QUATATIONS:
"I have never been able to understand the complaint that a story is "depressing" because of its subject matter. What depresses me are stories that don't seem to know these things go on, or hide them in resolute chipperness; "witty stories," in which every problem is the occasion for a joke; "upbeat" stories that flog you with transcendence. Please. We're grown ups now."  -Tobias Wolff
"As the spirit wanes the form appears"  -Charles Bukowski
---
Tyler McMahon is the author of the novels Kilometer 99 (2014) and How the Mistakes Were Made (2011). Kilometer 99 recently won the 2015 Maria Thomas Fiction Award, given for a novel about the Peace Corps experience. His short fiction and essays have appeared in Three Penny Review, Antioch Review, The Rumpus, The Nervous Breakdown, and elsewhere. He is also the advisor and instructor for Wanderlust and the editor of Hawaii Pacific Review.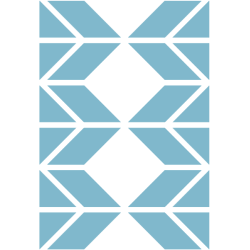 Associate Professor

  Send email
  (808) 544-1107
  500 Ala Moana Blvd. WP 5-360-K