Serge Marek PH.D.
College of Liberal Arts - Department of History, Humanities, and International Studies
Associate Professor of Geography
GRADUATE:
Ph.D., M.A., Geography, University of Hawai'i
UNDERGRADUATE:
B.A., Geography, Syracuse University         
Originally from Cambridge, MA and New York City, Dr. Marek has lived and worked in Honolulu since 1990.  He is a human geographer with concentrations in cultural, social, urban, development, tourism and indigenous geographies.  Dr. Marek received his M.A. and Ph.D. in geography from the University of Hawai'i at Manoa, and his B.A. in geography from Syracuse University.  He is a primary instructor for the GLSD capstone courses (GLSD 7100/7200), a process that involves guiding graduate students through the writing of a research proposal and completion of a professional paper. Current research activities include work on indigenous urbanization and urbanism in Auckland, Aotearoa and Honolulu, Hawaiʻi, with a particular local focus on the rapid changes occurring in Kakaʻako. Dr. Marek has also recently developed curriculum around the issue of sustainable cities in the form of a hybrid  undergraduate/graduate course on this subject. He is also the Faculty Advisor of HPU's United Nations Club, where students are not only trained to comprehend issues related to international relations, but also given the opportunity to travel both internationally and nationally to participate in National Model United Nations Conferences. On the service side, Dr. Marek is also currently the Chair of the Faculty Senate.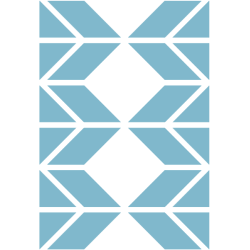 Associate Professor
PH.D.
  Send email
  (808) 544-1415
  WP 5-360-B