Robert Borofsky PH.D.
College of Liberal Arts - Department of History, Humanities, and International Studies
Editor, California Series in Public Anthropology
Professor of Anthropology
GRADUATE:
Ph.D. University of Hawaii at Manoa;
M.A. Brandeis University

UNDERGRADUATE:
B.A., Union College        
Robert Borofsky is a Professor of Anthropology, Director of the Center for a Public Anthropology, and Editor for the California Series in Public Anthropology.  (Two presidents – Mikhail Gorbachev and Bill Clinton – as well as three Nobel Laureates – Amartya Sen, Jody Williams, and Mikhail Gorbachev – have contributed to the Series either through books or forwards.)  Borofsky specializes in Public Anthropology (a term he coined for the California Series which now has over 300,000 Google links).  He has edited or authored six books and is working on two additional books which he hopes to publish in 2018.  He has a Google Scholar Citation Score of over 1,600.  Borofsky also directs Public Anthropology's Community Action Project which annually involves more than 20 schools and 5,000 students from across North America.  He is working with Altmetric.com on the Center's Metric Project (see metrics.publicanthropology.org) as well as on a patented auto-graded assessment of student learning based on Bloom's levels of learning.   Borofsky feels it is an honor to teach HPU students.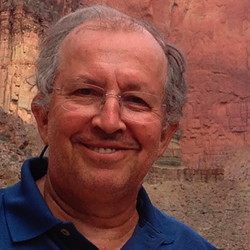 Professor
PH.D.
  Send email
  (808) 352-2226
  WP 5-360-D