Matthew Lopresti PH.D.
College of Liberal Arts - Department of History, Humanities, and International Studies
Associate Professor of Philosophy and Humanities
Matthew S. LoPresti, Ph.D. (University of Hawai'i at Manoa) is Chair of the Asian Studies Program at Hawai'i Pacific University and has been teaching philosophy since 1999. While at HPU (since 2004) he has expanded his teaching to include courses in religious studies and the inter-disciplinary humanities. He is currently developing a course on Yoga Philosophy.
Matt had the pleasure to serve various philosophy programs around the world while a graduate student. Between 1999 and 2005 he had been invited to teach philosophy in India, Hawai'i, Ohio, and West Virginia – where he was awarded a Pre-Doctoral Fellowship to bring Buddhist Philosophy to one of the country's largest land-grant universities. In 2003 he was invited to serve as Lecturer of Buddhist Philosophy and Field Research Advisor for the Antioch Buddhist Studies Program in Bodh Gaya, India for American university students studying abroad.
A specialist in South Asian and Comparative Philosophy as well as Philosophy of Religion, his primary area of research has been in developing a metaphysical basis for a genuine religious pluralism. He has published several articles in comparative philosophy and philosophy of religion and serves as a referee for Comparative Philosophy. He strongly encourages his undergraduates to work on publishing scholarship in his capacity as a referee for the undergraduate journal of philosophy Janua Sophia and has partnered with other private and public universities across the state as a founding Co-Chair of Hawaii's first undergraduate philosophy conference, which is now an annual event.
Currently, he is concentrating on publishing his manuscript that works towards establishing a sound basis for religious pluralism though comparative metaphysics and process philosophy. A selection of his scholarship, book reviews.  His most recent scholarship (as of August 2011) includes:
"The Inappropriate Tenderness of the Divine: Mono No Aware and the Recovery of Loss in Whitehead's Axiology," in On the Occasion: Butler on Whitehead, ed, by Roland Faber, et. al. (Lanham, MD: Lexington Books, 2011), forthcoming.
"Poiesis, Fides et Ratio in the Absence of Relativism," in Theopoetics, ed, by Roland Faber and Jeremy Fakenthal (New York: Fordham University Press, 2011), forthcoming.
Outside of academia, Matt serves as an elected official in Ewa Beach and invests in his community as an entrepreneur.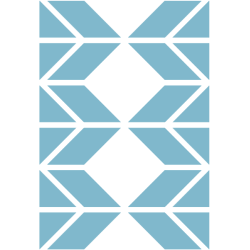 Associate Professor
PH.D.
  Send email
  (808) 544-0207
  500 Ala Moana Blvd. WP 6-325