John Hart PH.D.
College of Liberal Arts - Department of Communication
PROFESSOR
Graduate Education:
Ph.D. Communication Studies-University of Kansas
M.A. Speech Communication-University of Houston
Undergraduate Education:
B.A. Speech Communication and History-Boston College
While working on his degrees and teaching, Dr. Hart spent considerable time working in the music industry. He held positions at major radio stations and record companies and worked directly with many major recording artists. Hart is a CLIO award winner, the Academy Awards for the advertising industry, for station IDs, the only professor in Hawaii to ever do so. He was a confidant of the late guitarist Stevie Ray Vaughan for almost a decade. Rolling Stone Senior Writer, David Fricke, considers Hart "a great friend and a superb, much admired educator... for his knowledge of the media and the breadth and quality of his contacts in the music and media industries." Hart oversaw the opening of a campus radio station at Truman State University and brought several large concerts to the school.
Recently, Hart produced a CD of Americana children's songs and a CD of traditional folk songs with four time Grammy winner Daniel Ho. The CDs will be used by the U.S. State Department to encourage students around the world to learn English and more about American culture through music.
Hart is a former debate coach having coached national championship teams and authored numerous articles and handbooks on debate theory and practice. He is the co-editor of Advanced Debate, called by the Cross Examination Debate Association "the primary text relied upon by scholars" in the discipline. Hart still serves as a media critic for regional and Presidential political campaigns and debates.
Hart's scholarly research is in the area of myth in popular culture. He has been invited to testify to the United States Senate and the National Parks Service regarding the public policy issues of the naming of national monuments. He was a featured guest on the History Channel's Live from Pearl Harbor Emmy nominated special and a featured speaker at the 60th and 65th anniversary Pearl Harbor Attack Symposiums.
His essays have earned him the Lawrence A. Frost Literary Award, an alternative History Book Club Book of the Month selection and a nomination for the Robert M. Utley Western History award. His latest book, Custer and His Times: Book Five was nominated for a prestigious Western Writers of America Spur Award for 2009. The Spur Awards, given annually for distinguished writing about the American West, are among the oldest and most prestigious in American literature. Past winners include Larry McMurtry for Lonesome Dove, Michael Blake for Dances With Wolves, Glendon Swarthout for The Shootist, and Tony Hillerman for Skinwalker.
Hart's students have worked in educational partnership with the National Parks Service and the USS Arizona Museum Association in developing projects such as educational outreach materials and the redesign of the Memorial admission tickets.
Courses commonly taught:
Undergraduate: Persuasion, Argumentation, Public Speaking, Radio Broadcasting, Communication Practicum.
Graduate: Media Criticism, Comprehensive Examinations, Speechwriting and Speechmaking.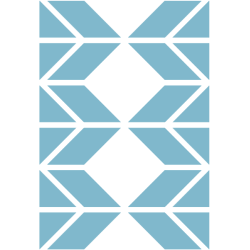 Professor
PH.D.
  Send email
  (808) 544-0805
  500 Ala Moana Blvd. WP 5-360-L